The Costar Death That Changed Dove Cameron Forever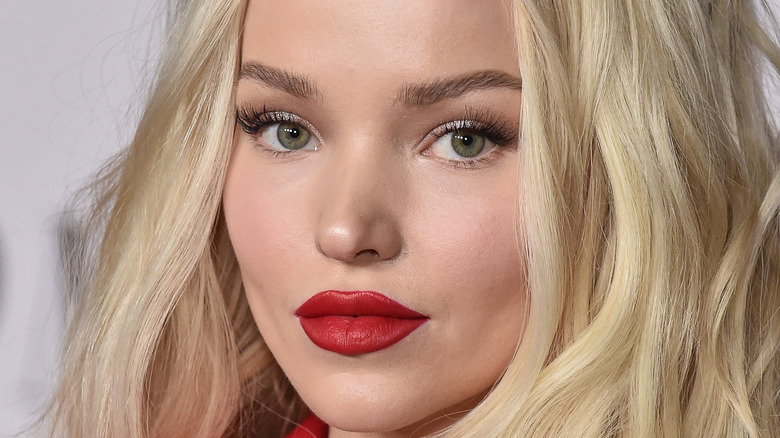 DFree/Shutterstock
The following article includes discussions of premature death, including death by suicide.
From her time as a teen star on Disney Channel to her music career and decision to embrace her sexuality, Dove Cameron has proven that she's more than one-dimensional, whether that's in the roles she's chosen or the songs she's released.
As is the case for many celebrities, Cameron hasn't always had it easy in the spotlight or in her personal life as well, and she notably adopted her stage name based on a childhood nickname that had been given to her by her late father before his death. She has been open about how her father's death by suicide has affected her, saying in an interview with Grazia, "His life was always a very emotionally volatile life for him. And so, as his children, we came along on that ride with him."
Another death years later, that of a close costar, also deeply affected Cameron, as she discussed with Puss Puss Magazine.
If you or anyone you know is having suicidal thoughts, please call the National Suicide Prevention Lifeline by dialing 988 or by calling 1-800-273-TALK (8255)​.
Cameron Boyce's death affected Dove Cameron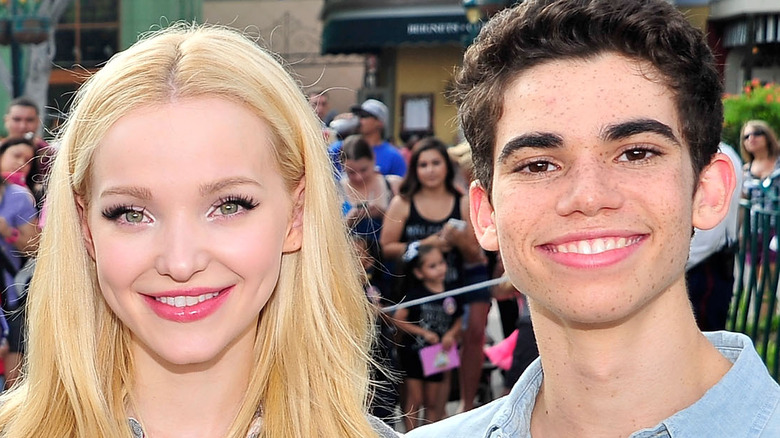 Jerod Harris/Getty Images
Dove Cameron has been open about how the death of her "Descendants" costar Cameron Boyce has affected her. Boyce died of a condition known as "sudden unexpected death in epilepsy" at the age of 20 in 2019, as given in a press release from the Los Angeles County Medical Examiner-Coroner.
Following Boyce's death, Cameron told People in an interview, "He was the most alive person I'd ever met." She also added, "People who didn't even know him were rocked by his death. He was just someone who should never end, let alone end so early and disturbingly and unjustly" (via People).
In an earlier interview with Seventeen, Cameron recalled that she had been in London when she heard about Boyce's death. She additionally stated of her time working with Boyce, "I loved him like a brother, and I learned from him every day, how to be joyful, how to be resilient, how to be patient, no matter the circumstances. I couldn't begin to quantify the wisdom and generosity that this kid had. I still learn from him every day."
Dove Cameron has a tattoo in memory of her late costar
Among Dove Cameron's tattoos is a tattoo that she got in memory of Cameron Boyce, as described in an article from Teen Vogue. At the time of his death, Boyce was working on a gun safety campaign called "Wielding Peace" that the Cameron Boyce Foundation — named in his memory — then launched following his death (via Refinery29).
In support of Boyce and the Wielding Peace campaign, Cameron got a forearm tattoo of a pistol with a rose coming out of it. In a "24 Hours With" video filmed of the day she got the tattoo by Vogue, in which she can be seen describing her idea for the tattoo before getting inked, Cameron explained that she is "very anti-gun" and "very pro-gun regulation," and she added that she was additionally inspired by Boyce's Wielding Peace campaign.
The tattoo, as shown in the Vogue video, was done by artist Karen Costleigh at Ten Thousand Waves Tattoo Gallery.