Tennis Icon Margaret Court Completely Slams Serena Williams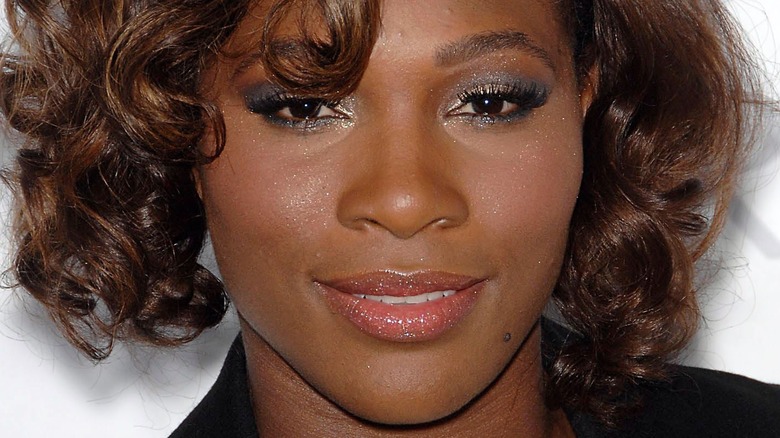 Everett Collection/Shutterstock
Serena Williams had plenty of famous faces singing her praises after she played her final match at the US Open in New York on September 2, with social media lighting up with sweet messages. "Congrats on an amazing career, @SerenaWilliams!," Michelle Obama wrote on Twitter alongside a video of the tennis superstar. "How lucky were we to be able to watch a young girl from Compton grow up to become one of the greatest athletes of all time. I'm proud of you, my friend — and I can't wait to see the lives you continue to transform with your talents." Her husband, former President Barack Obama, also shared the praise, tweeting, "Congratulations, Serena, for your heart, skill, intelligence, dedication, and grace. Few athletes have inspired more people both in and beyond their sport!"
They were hardly the only ones, though. LeBron James spoke out about Williams' legacy by tweeting, "#SerenaWilliams THANK YOU [GOAT]!! You're so damn DOPE!!," while Tiger Woods wrote on Twitter, "@serenawilliams you're literally the greatest on and off the court. Thank you for inspiring all of us to pursue our dreams. I love you little sis!!!!!!"
But it turns out that not everyone was so keen on praising the tennis legend as she made her exit from the game. Margaret Court just totally slammed her fellow tennis star — and we're not talking about a Grand Slam here.
Margaret Court doesn't think Serena Williams respects her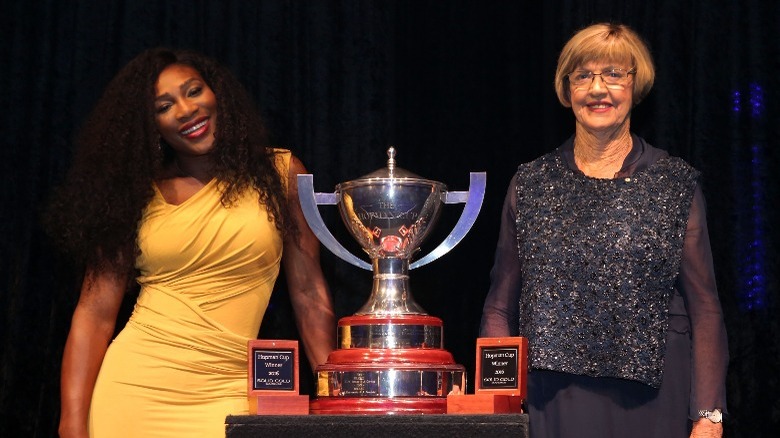 Philip Gostelow/Getty
Tennis legend Margaret Court fired some serious shots in Serena Williams' direction in an interview with The Telegraph mere days after Williams' US Open appearance. "Serena, I've admired her as a player. But I don't think she has ever admired me," Court shared, questioning Williams' ability since she took some time away from the game to welcome her daughter, Olympia. "I came back after two babies. After having the first baby, I won three out of the four Slams," she hit back, noting, "Serena hasn't won a Slam since [having a baby]." Ouch. She wasn't done there, though. Court took aim at Williams again, claiming she didn't think she spoke enough about her opponent, Ajla Tomljanovic, after their match, quipping, "We were taught to honor our opponent. We respected one another." As if that wasn't enough, the Australian Grand Slam titles record-holder then took another jab by suggesting tennis today is much easier than in her heyday.
Court's comments came a few weeks after Williams announced her decision to step back from tennis. She made the revelation via Vogue, explaining she realized she had to choose between playing and spending time with her family, and she chose the latter. She later added via Instagram, "I have to focus on being a mom, my spiritual goals and finally discovering a different, but just exciting Serena."
As for Court? Well, the ball's in Williams' court when it comes to a clap back.