Jennifer Lawrence Opens Up About Her Son Like Never Before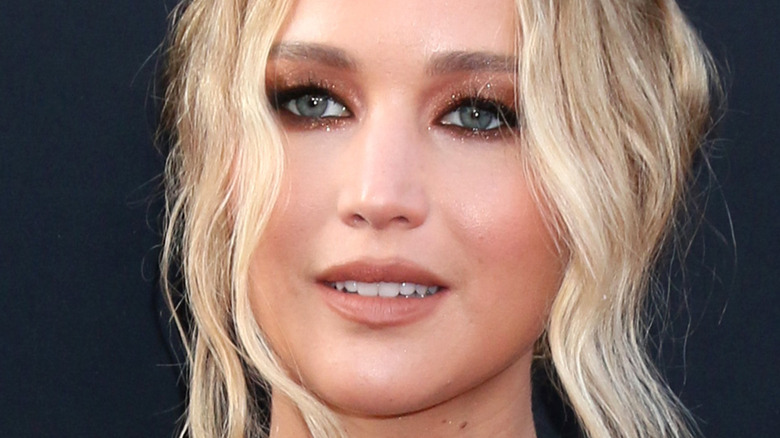 Kathy Hutchins/Shutterstock
Jennifer Lawrence may be one of the most well-known celebrities in Hollywood, but that doesn't necessarily mean she's one of the most open celebrities in the industry. As fans of the star know, Lawrence has always been pretty private about her personal life, and she's one of the few A-listers who doesn't have an Instagram account. In 2019, the star quietly tied the knot to Cooke Maroney in an intimate ceremony. According to People, the two got married at the Belcourt of Newport mansion in Rhode Island, which is a far cry from Hollywood. The couple only invited 150 guests, but a few were big names like Kris Jenner, Adele, Amy Schumer, and Emma Stone.
Around the time she married, Lawrence took an acting hiatus until her 2021 Netflix movie "Don't Look Up." In an interview with Vanity Fair, the star explained why she chose to step away from the spotlight for a bit. "I wasn't getting the quality I should have," she told the outlet. "I just think everyone got sick of me. I got sick of myself. I had just reached the point where I couldn't do anything right. If I walked down the red carpet, it was like, 'Why didn't she run?'"
In February, she welcomed her first child with Maroney, but in true-Lawrence form, she has kept things incredibly private — including the baby's name. But, in a new interview, the star is giving her fans a glimpse into motherhood while also revealing her son's name.
Jennifer Lawrence gushes about motherhood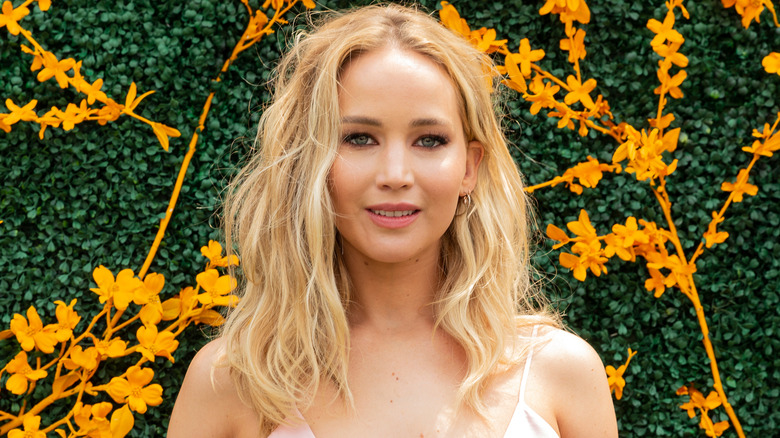 lev radin/Shutterstock
Since the birth of her son, Jennifer Lawrence has remained pretty tight-lipped about motherhood and all that it entails. However, the "Hunger Games" actor chose to open up about the topic in an interview with Vogue. Lawrence revealed her baby boy's name, Cy, for the first time, and she also got incredibly candid about motherhood. The star said it's a "scary" topic to discuss since "it's so different for everybody." Lawrence also pointed out that her friends were honest about the different emotions of being a mom as well. 
She still shared a few deets on the bond between herself and her son. "The morning after I gave birth, I felt like my whole life had started over. Like, Now is day one of my life. I just stared. I was just so in love," she gushed, adding that the birth of her son made her fall "in love with all babies everywhere." Lawrence also talked about some of her future worries that most other parents also have. "He's gonna drive one day. He's gonna be a stupid teenager and be behind the wheel of a car," she confessed. "And I'm just gonna be like, Good night! You know? Like, who sleeps?"
As for the other man in Lawrence's life, husband Cooke Maroney? They're still going strong. On September 1, Harper's Bazaar shared a photo of them on a date night in the Big Apple, holding hands and walking around. What a cute family!