Kim Kardashian's Stance On Climate Change After Private Jet Backlash Is Sure To Raise Eyebrows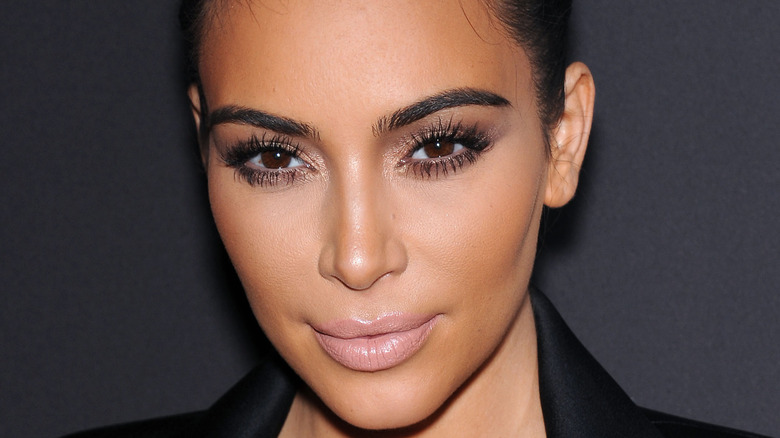 DFree/Shutterstock
Kim Kardashian is one of the many celebrities who has come under fire for using a private jet on a regular basis. According to SCMP, Kardashian is the proud owner of her own $150 million jet — fittingly named "Kim Air." The private plan oozes luxury with 18 seats to fly family and friends and a Rolls Royce engine that's top-of-the-line. Another feature worth pointing out are the cashmere plane seats. According to the outlet, Kardashian's G65OER model Gulfstream is more high-end than Elon Musk and Jeff Bezos' planes, and as we all know — they're two of the wealthiest men in the world.
While most people use a car to get from place to place, super-rich celebrities have private jets whisk them away on trips, getting them to their final destination in a much shorter time. Kardashian has found her name in the headlines with the likes of Taylor Swift and her little sister, Kylie Jenner, as she faces backlash for her excessive use of private planes.
Rolling Stone reports that Jenner is guilty of taking flights less than or around 17 minutes long to get from place to place. As for Swift? According to a report from the marketing firm Yard, her jet reportedly flew 170 times from January 1 through July 19. Kardashian is one of the Yard's top 10 celebrities who excessively fly private, with her 57 flights, which emitted 4268.5 tonnes of CO2. But, Kardashian is sticking up for herself in a new interview.
Kim Kardashian seems to clap back at critics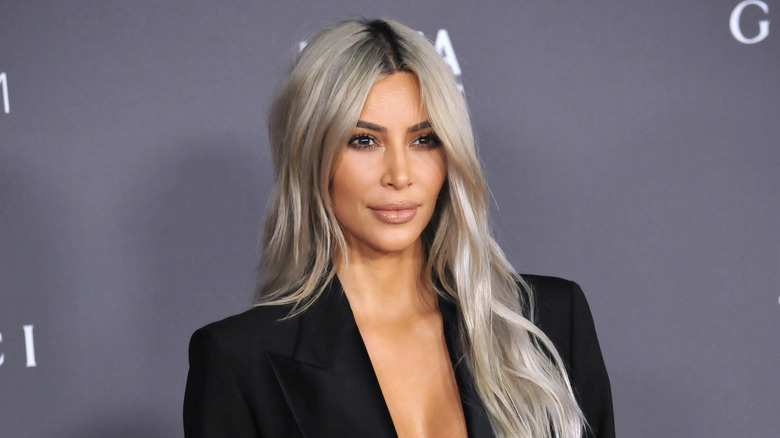 Featureflash Photo Agency/Shutterstock
Kim Kardashian is making her stance on climate change known following all the backlash she has received in recent weeks. In a chat with Interview, Kardashian talked about her perspective on the issue, seemingly defending her use of a private jet. "I believe in climate change, and I believe that anything can help. But I also believe in being realistic, and I think sometimes there's so much to worry about on this planet, and it can be terrifying to live your life with anxiety," she confessed to the outlet. "I have super climate change–involved friends, and I love learning from them. I do what I can, but you have to pick and choose what really works for you in your life."
Kardashian noted that she still does what she can, noting that people need "to pick and choose what really works for you in your life." She added, "No one's going to be 100 percent perfect." Even though Kardashian claims to "pick and choose" how to help the planet, some people don't buy it. "@KimKardashian you are a massive hypocrite, because you sold your soul and body for fame and money doesn't give you the right to tell everyone what to do," one person tweeted. Ouch. 
This is not the first time Kardashian has slammed critics. In 2021, Billboard reported that the reality star clapped back at people who thought an oil painting by daughter North West was not actually drawn by her daughter.