The Rumored Supermodel That Leonardo DiCaprio Wants To Date Next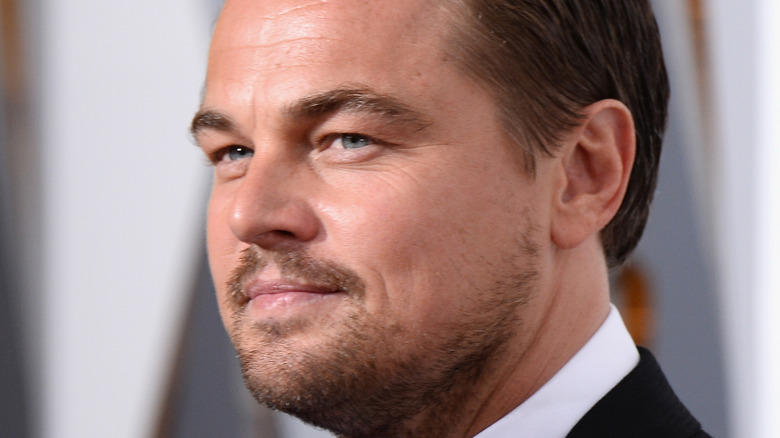 Frazer Harrison/Getty Images
Just weeks after breaking up with now-ex girlfriend Camila Morrone, Leonardo DiCaprio might already be looking for a new flame. In case you missed it, the "Wolf of Wall Street" star ended things with Morrone just months after she turned 25, Page Six reported. This particular detail sparked quite a few hilarious internet reactions, who made fun of DiCaprio's odd dating pattern.
"Camila Morrone turned 25 in june," one fan wrote on Twitter. "Leonardo DiCaprio's gift," they continued, attaching a picture of a birthday cake saying "Too Old for Leo DiCaprio." Another Twitter user added: "titanic turns 25 this year at which point i assume leonardo dicaprio will no longer want to be in it." Jokes aside, sources close to the actor confirmed that he is indeed somewhat of an ageist when it comes to his relationships.
"The minute a girl meets him, the clock is ticking," one particular source told Page Six. "If she gets too old, in a couple of years, she is gone. If she gets too close, in a couple of years, she is gone." They added that, usually, women are looking to settle down and start a family after turning 25, which is something DiCaprio isn't ready for. "He does not want a family and does not want to be around women who may press him for that," the source continued. That said, it seems like DiCaprio already has another woman on his radar ... and she's over 25.
DiCaprio reportedly has his eyes set on Gigi Hadid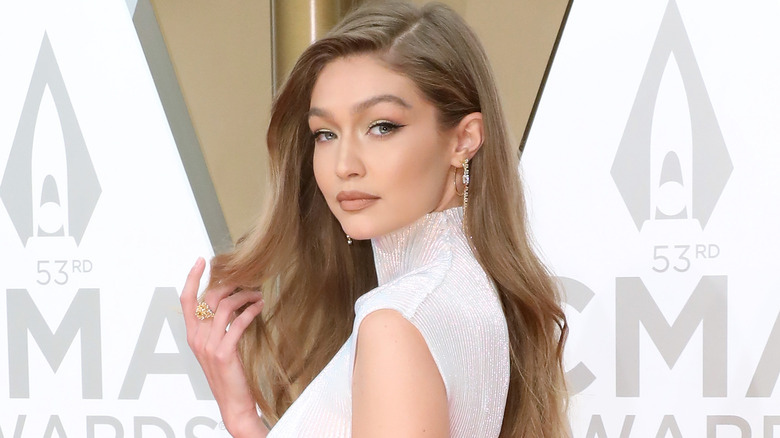 Taylor Hill/Getty Images
Despite breaking most of his relationships once his girlfriends turn 25, Leonardo DiCaprio could be looking to break the cycle. According to an Us Weekly source, the actor is interesting in dating supermodel Gigi Hadid, who's 27 years old.  "Leo does have his sights set on Gigi," the source said. However, Hadid hasn't "shown an interest," and prefers to keep Leo in the friend-zone. "They're friends, but she doesn't want to be romantic with [him] right now." Still, some are speculating that the two may have already hooked up.
"Leo and Gigi have hooked up a few times this summer," an insider told In Touch, following DiCaprio's split with Camila Morrone. "They're super attracted to each other," they continued, adding that Hadid is exactly Leo's type. "Gorgeous, sexy but low-key with a one-of-the-guys attitude." It's unsure whether the supermodel will ever change her mind about seriously dating DiCaprio, though she could definitely be open to love again as a single woman. As you may recall, Hadid ended her on-again-off-again relationship with One Direction's Zayn Malik in October 2021. Hadid and Malik share a daughter, Khai Hadid Malik, born in September 2020.