Buckingham Palace Sparks Even More Concern About The Queen With Hint At Huge Announcement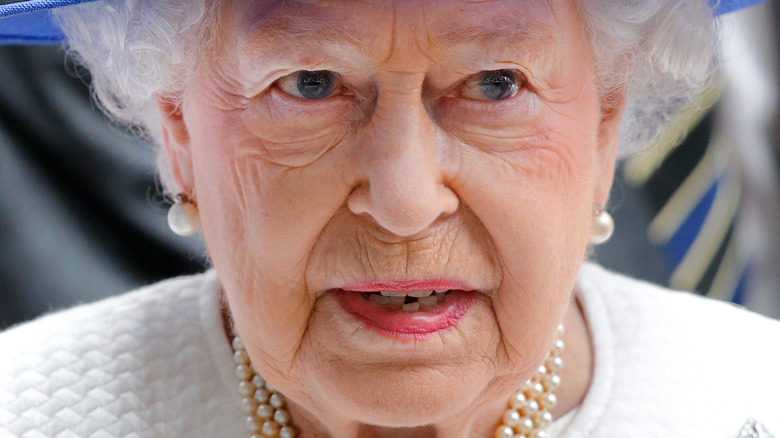 Max Mumby/indigo/Getty Images
Could the world be bracing for more sad news when it comes to the queen's ailing health? The world shared well-wishes for Queen Elizabeth II on September 8 when Buckingham Palace shared a statement about how the monarch is doing. The statement read, "Following further evaluation this morning, The Queen's doctors are concerned for Her Majesty's health and have recommended she remain under medical supervision. The Queen remains comfortable and at Balmoral."
Since then, it's been confirmed that the queen's family have been rushing to be by her side. Her family members, including next in line to the throne, Prince Charles and Camilla, Duchess of Cornwall, had been with her amid her turn for the worse, while her three other children, plus Prince William, Prince Harry, and Meghan Markle were reported to be making their way to the Scottish castle, as confirmed by BBC News.
Buckingham Palace hasn't issued any further public statements since then, though Britain's Prime Minister Liz Truss has spoken out in a statement that has more people extremely worried for Britain's longest reigning monarch.
Liz Truss shared her thoughts on the queen's ailing health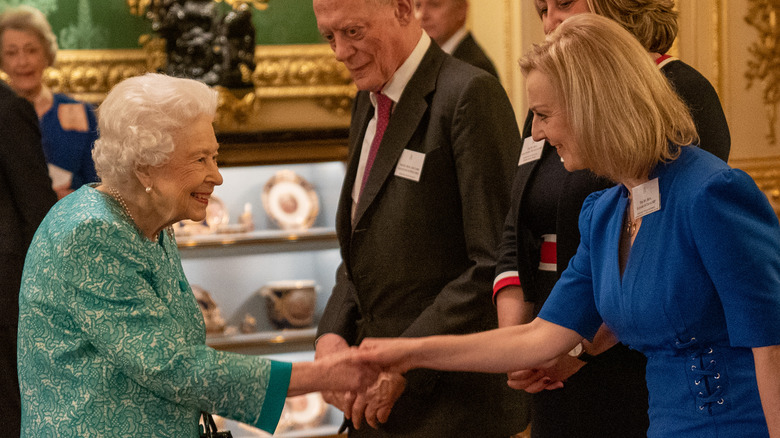 Pool/Getty Images
Liz Truss, who became British Prime Minister just two days before Buckingham Palace spoke out about Queen Elizabeth II's health, took to Twitter to address the situation and had some concerned there could be more sad news on the way. "The whole country will be deeply concerned by the news from Buckingham Palace this lunchtime," she tweeted, potentially suggesting more breaking news could happen or referencing Buckingham Palace's earlier statement. "My thoughts — and the thoughts of people across our United Kingdom — are with Her Majesty The Queen and her family at this time."
Notably, when the queen does eventually pass away, the prime minister will be one of the first to know. There's a strict protocol in place for when a monarch dies, called Operation London Bridge, with Daily Mail reporting leaked documents revealed the prime minister will be the first outside Buckingham Palace to know and will be notified via a phone call.
Truss's comments about the queen came just two days after Truss met the queen after becoming the new prime minister in the wake of Boris Johnson leaving 10 Downing Street. The queen was then supposed to be present in a meeting with Truss on September 7, but Buckingham Palace confirmed that had been rearranged. "After a full day yesterday, Her Majesty has this afternoon accepted doctors' advice to rest," a statement read, per Reuters, just hours before her family rushed to her side.