President Joe Biden Reflects On The Queen's Life After Her Tragic Death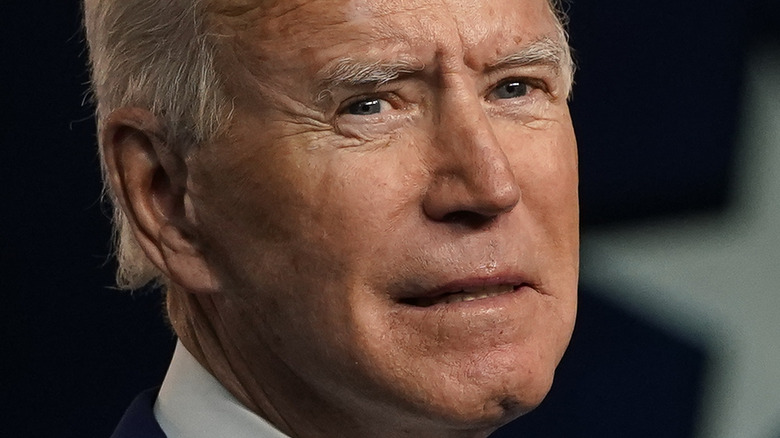 Drew Angerer/Getty Images
President Joe Biden has spoken out amid the sad news of the death of Queen Elizabeth II. Many famous faces have paid tribute to the longest reining monarch in British history after it was confirmed on September 8 that she had passed away, including a slew of political figures.
Former President Donald Trump was one of the first to share a statement, posting a message via Truth Social on behalf of himself and his wife, Melania Trump. "Together with our family and fellow Americans, we send our sincere condolences to the royal family and the people of the United Kingdom during this time of great sorrow and grief," he wrote. "Queen Elizabeth's historic and remarkable reign left a tremendous legacy of peace and prosperity for Great Britain. May God bless the Queen, may she reign forever in our hearts."
Former President Barack Obama also posted a lenghty statement online on behalf of himself and his wife, writing in part alongside Michelle Obama in a joint Twitter post, "[We] are grateful to have witnessed Her Majesty's dedicated leadership, and we are awed by her legacy of tireless, dignified public service. Our thoughts are with her family and the people of the United Kingdom at this difficult time."
Now, the current president has broken his silence with a touching message of his own.
Joe Biden shared touching memories of Queen Elizabeth II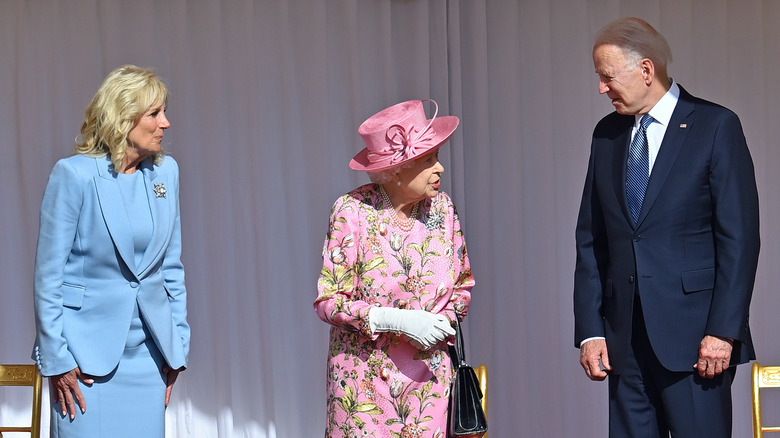 Pool/max Mumby/Getty Images
President Joe Biden and First Lady Jill Biden shared a lengthy joint message via Twitter, in which they highlighted her decades of steadfast dedication to her country. "She was the first British monarch to whom people all around the world could feel a personal and immediate connection," the couple wrote, noting that the late queen "endured the dangers and deprivations of a world war alongside the British people and rallied them during the devastation of a global pandemic to look to better days ahead." 
The two also noted how Queen Elizabeth II was one of the big reasons behind the special relationship the U.S. has with the U.K., as they touched on their own personal memories with the monarch. The Bidens signed off with condolences for the royal family, before noting, "In the years ahead, we look forward to continuing a close friendship with The King and The Queen Consort." It was confirmed shortly after the queen's death that her son, formerly known as Prince Charles, would now go by King Charles III as he takes to the throne.
Though the queen stayed apolitical, it was thought she was fond of the Bidens, with Joe and Jill even visiting her at Windsor Castle for afternoon tea in June 2021. In February, it's thought the queen was told she had received a touching message from the president, to which she responded, per Express, "That's very kind isn't it?"