Selena Gomez Says New Album Will Drop 'Very Soon'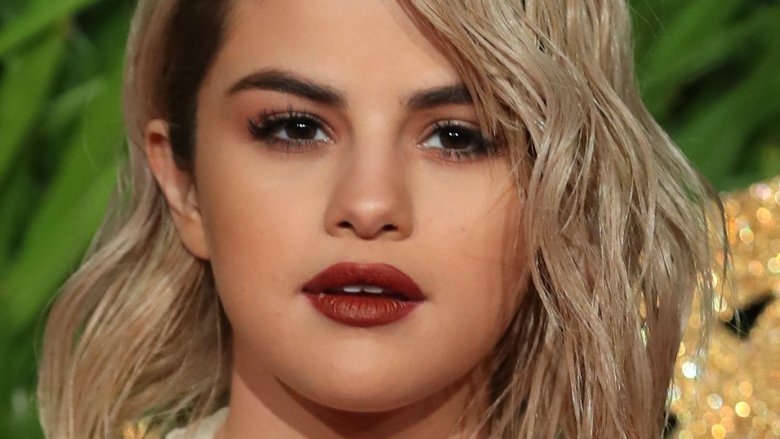 Getty Images
The "Bad Liar" singer is gearing up for an upcoming release.
Selena Gomez made a big music announcement during her interview on BBC's The Radio 1 Breakfast Show With Nick Grimshaw on Monday, Dec. 11, 2017.
"There is no might, there is an album," the 25-year-old said, confirming that her new record will be out sometime in 2018 (via Entertainment Tonight). "And I think it's fair to say that people know the year I've had, and I've poured my heart into my music and I wanted it to be fresh. It wasn't really about charts for me or numbers. It was more just about what I could creatively do for my music. Yes, I can successfully say that my inspiration for this next album is in full motion and it will be very soon."
"It's exciting to be in a place where I love surprising people and creating new areas of music I can explore," Gomez continued. "And I'll get to be present, you know? I was taking some time off for my health and it was good, but now I get to be here."
On Sunday, Dec. 10, the "Wolves" singer shared a snapshot of herself singing in the recording studio. "Currently. Until the next year. Here's where I'll be," she wrote in the caption.
2017 has certainly been a whirlwind year for the "Fetish" pop star, and it sounds like she'll be channeling its highs and lows into her upcoming album—her first since 2015's Revival. As Nicki Swift previously reported, Gomez had undergone a kidney transplant as a result of her lupus over the summer and raised nearly $500K for the Lupus Research Alliance. She also reunited with former boyfriend Justin Bieber after breaking up with The Weeknd in October. In November, she received Billboard's Woman of the Year Award.
While we wait for more music news from the "Same Old Love" singer, read up on what's really going on between Gomez and Bieber.