Why Wynonna Judd Was Once Accused Of Spying On Her Sister Ashley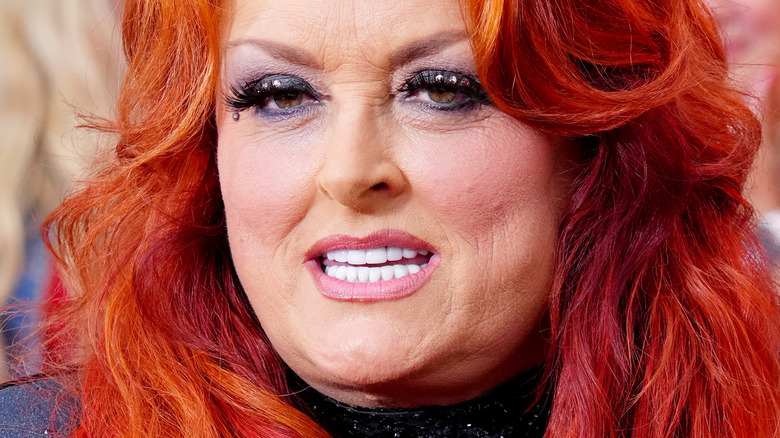 Jeff Kravitz/Getty Images
Pop culture outlets were ablaze in 2013 when news broke that a tracking device had been found in Ashley Judd's car — and that she was accusing her sister, Wynonna Judd, of placing it there — but what more do we know about this story? 
To recap, this situation began when a car owned by Ashley was taken in to a repairs shop. According to TMZ's report, the car had been taken in because Wynonna's then-teenage daughter, Grace Pauline Kelley, was suspicious that the vehicle was being tracked. Sure enough, according to a statement given to police (via USA Today), the mechanic found a box carrying a tracking device in the vehicle. That would be troubling enough on its own, but things took an even darker turn when Ashley told police she believed the person responsible was none other than Wynonna. 
It's worth noting that the Judd family has never professed to be drama-free. In fact, the opposite is true. In the wake of the tragic death of the family matriarch, Naomi Judd, Ashley made reference to their well-known candour. "We have always been an uncannily open family," she wrote in a guest essay for The New York Times. Ashley has also made no secret of her at-times rocky relationship with Wynonna. Still, an accusation of spying is a pretty big one ... so just what led up to this situation? 
It involved a custody dispute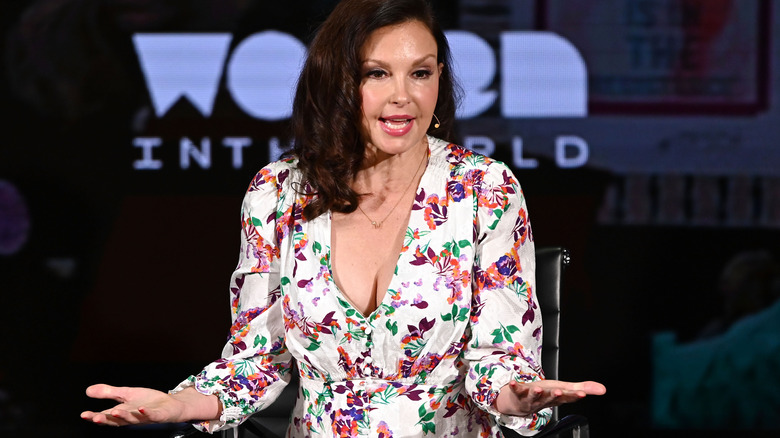 Mike Coppola/Getty Images
In her report given to Tennessee police (via USA Today), Ashley Judd revealed that at the time of the tracking incident, she and Wynonna Judd were embroiled in a nasty custody battle over Grace Pauline Kelley. 
According to Radar, sources familiar with the situation told The National Enquirer that Ashley had been granted custody of her niece after Wynonna had allegedly engaged in "nasty name-calling, put-downs and substance abuse." Perhaps unsurprisingly, Wynonna wasn't too pleased about her daughter being placed in her sister's care. At some point, sWynonna began working with a private investigator ... and that's where things became downright dodgy. According to her lawyer, the investigator handed her a tracking device. Wynonna then passed the device to her ex-husband and daughter's father, who placed the device in Ashley's car. (A classic game of tag — but make it illegal.)
It should be noted that, while the Judds have a history of opening up about family strife, this is one issue Ashley had no intention of making public. In a statement posted to her now-defunct website and reported on by ABC News, the actor criticized the media for hampering the investigation by "aggressively pursuing and publishing details, some of which should be private." 
...and Wynonna was following someone — just not Ashley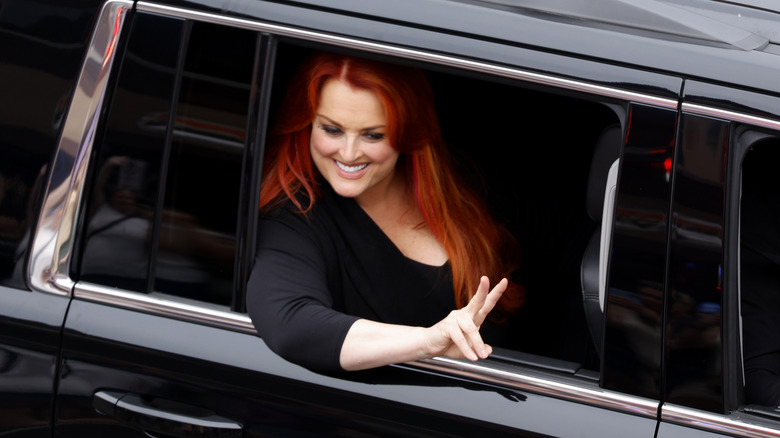 Brett Carlsen/Getty Images
Soon after news of the tracking device broke, Wynonna Judd's lawyer admitted she'd been involved in the situation, even though she hadn't placed anything in the car herself. However, her lawyer did want to make one thing clear: that is, she was tracking her daughter, and not her sister (via Radar). We're not completely convinced that's better, but it does clear up any questions as to whether she was spying on Ashley Judd. 
As for Grace Pauline Kelley, in the years since the incident, she's sadly found herself in trouble with the law more than once. According to The U.S. Sun, she's been in and out of jail on drug charges. Most recently, she was arrested for violating parole and is in prison — though, she was granted a furlough during part of her pregnancy earlier this year. A source speaking with the publication also revealed that Wynonna had been incredibly supportive of the pregnancy and did regular check-ins with her daughter. 
It's clear that a lot has happened for the Judd sisters since the tracking ordeal back in 2013 — from Kelley's brushes with the law, to the heartbreaking death of their mother. However, through the highs and lows, they always manage to find their way back to each other. The Judds may not be drama-free, but the love they have for one another is undeniable.