What Will Happen To Camilla's Children Now That The Queen Is Dead?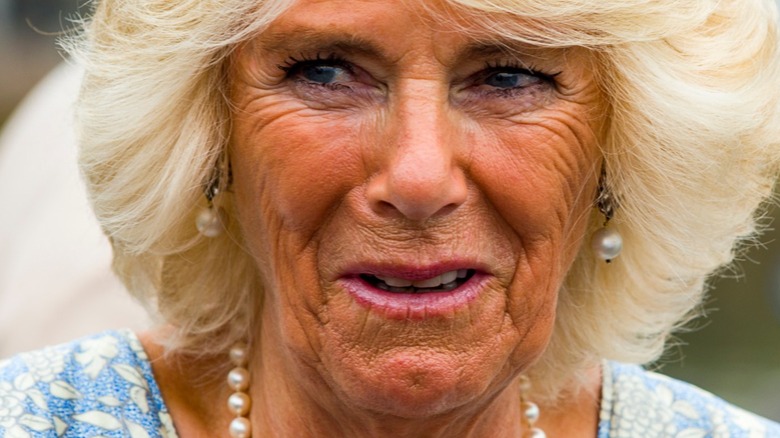 James Pearce/Shutterstock
With the death of Queen Elizabeth II, the royal family has already seen huge shakeups in terms of titles. The biggest, of course, is King Charles III ascending to the throne. Another major change? The king's wife, Camilla Parker Bowles, becoming the new queen consort.
Before her passing, Queen Elizabeth herself decided that Camilla would receive the title of queen consort when her son eventually took the throne. "When, in the fullness of time, my son Charles becomes king, I know you will give him and his wife Camilla the same support that you have given me," the late queen shared in a statement at the time. King Charles III also confirmed Camilla's new position in his first speech as king. "I count on the loving help of my darling wife, Camilla," he shared. "In recognition of her own loyal public service since our marriage 17 years ago, she becomes my queen consort." He reassured the public that Camilla would be devoted to the new duties of the role.
Camilla has remained pretty active since marrying King Charles, serving as patron or president of over 90 charities, according to the royal website. With a new title comes great responsibility, but some wonder how Camila being queen consort will impact her two children, Tom Parker Bowles and Laura Lopes.
Camilla's children will not receive any royal titles or security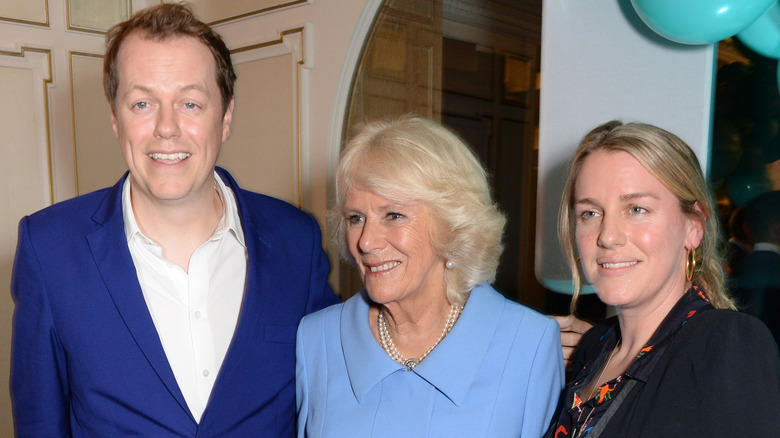 David M. Benett/Getty Images
Though the responsibilities for Camilla Parker Bowles may be changing, her children will likely not see any changes to their titles and their work. Even with Camilla being queen consort, the king will not give any official titles to her children, Tom Parker Bowles and Laura Lopes, the reason being that Camilla's title was passed on because of her marriage to King Charles. In fact, when the king leaves the throne, Camilla will lose said title.
Joe Little, who serves as managing editor for Majesty magazine, told Page Six that her children would remain regular folks like the rest of us. However, they may receive new titles or distinction if they are nominated due to "good works," which are likely acts of service to the throne and Great Britain. Tom and Laura also won't receive any royal protection. Royal protection officers cover the senior members of the royal family. However, these siblings have not had security since their parents were married and, according to Little, "they won't get it when the reign changes — unless it's needed."
In spite of this, there's no bad blood between Tom and Laura and their stepfather. Per Us Weekly, Tom, who's oddly both the stepson and godson of King Charles, spoke well of him in a previous interview with Australian news show "A Current Affair." He shared in the 2015 interview, "He is a man of warmth, intelligence and humanity and I think if it ever happens, he will make a fantastic king." Now, that time has come.
Camilla's children will likely be thrust into the spotlight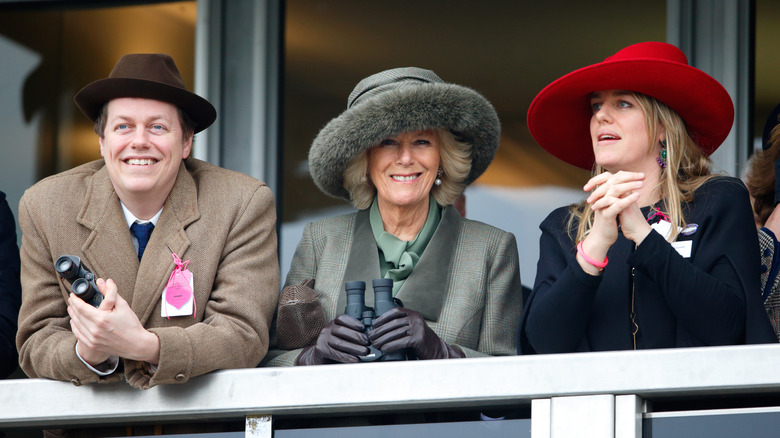 Max Mumby/indigo/Getty Images
One thing that has already begun to change for Tom Parker Bowles and Laura Lopes is the public's interest in them. Though Camilla Parker Bowles has been in the public eye as King Charles' wife since 2005, Tom and Laura have managed to live pretty low-key lives. Per the Mirror, Tom currently serves as a restaurant critic and food writer and has two children with his ex-wife Sara Buys. Laura's an art curator who shares three children with husband Harry Lopes.
Now that Camilla is queen consort, the siblings will likely be in the spotlight a bit more. "A lot of things will now change, and one of the downsides is that the newspapers will take more of an interest in them," Joe Little told Page Six. Tom and Laura will likely attend their mother's coronation when the time comes. They had also supported their mother in June, when she was installed as a royal lady of the Order of the Garter.
Prior to these engagements, Tom and Laura have been spotted in the public with other members of the royal family, including their royal step-siblings, Prince William and Prince Harry. According to Us Weekly, the four had come together for the nuptials of King Charles and Camilla and remained pretty friendly. The princes also attended Laura's wedding in 2006. She, in turn, attended Prince William's nuptials to Kate Middleton. Laura also attended Prince Harry wedding to Meghan Markle. 
With even more appearances and events to come for the queen consort, time will tell just how much public scrutiny Tom and Laura will be under in the future.