The History Behind Wendy Williams' Feud With Oprah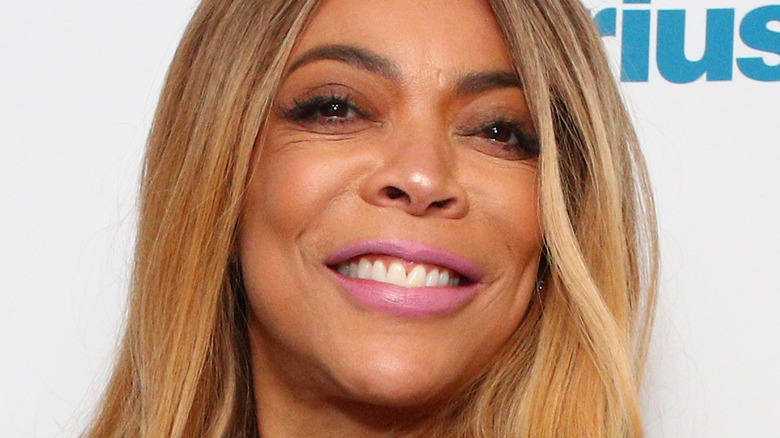 Astrid Stawiarz/Getty Images
When you think of Wendy Williams and Oprah Winfrey at the same time, they have a few surface things in common: they're both former daytime TV royalty who branched out into production, making huge strides for Black women in the media. However, the similarities just about end there. Both are immensely successful and entertaining, but they admittedly give their viewers a very different feeling after turning off the TV — while Winfrey is known for uplifting people and sharing inspirational stories, Williams is instead notorious for her razor-sharp shade and love of sometimes mean-spirited gossip.
A prime example of the contrast between the pair is their interviews with Whitney Houston: Winfrey's interviewing style was warm and empathetic, allowing the troubled singer to open up about her personal struggles without feeling judged. Meanwhile, Williams' nosy tactics immediately put Houston on the defense: to this day, the 2003 audio of them going at it remains a hilarious masterclass in how not to conduct an interview.
That isn't to say Williams' signature on-air style doesn't have its place. Before "The Wendy Williams Show" transitioned into "Sherri," she was one of the most beloved daytime talk show hosts despite (but mostly because of) her shady ways. That being said, Winfrey might not be the biggest fan of her provocative peer. And, although they haven't majorly scrapped, there's been some underlying tension between the two media moguls over the years.
Oprah Winfrey responded to Wendy Williams' Gayle King rumors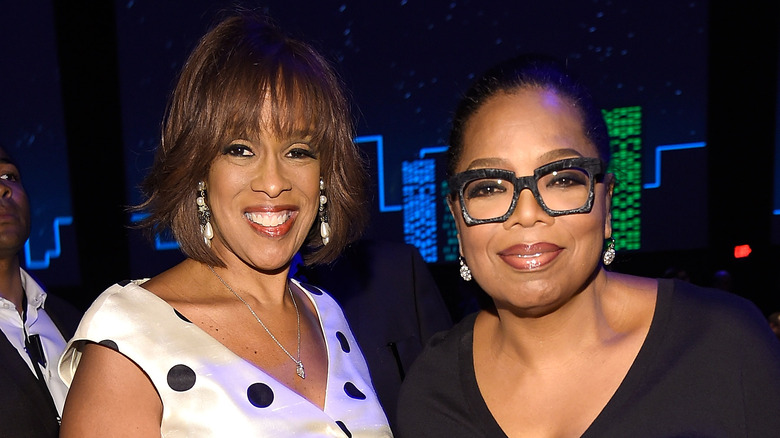 Kevin Mazur/Getty Images
A personality as polarizing as Wendy Williams is bound to get some pushback — the celebs she talked about on "The Wendy Williams Show" regularly responded to her segments about them, either to shut down rumors or return serve. A few bold guests, such as Roseanne Barr and Omarosa Manigault Newman, have even challenged Williams face-to-face. Never forget! And while Oprah Winfrey never actually entered the studio, she too made an appearance on the show in a surprising way: a letter addressed to Williams.
In 2011, Williams publicly discussed rumors that Winfrey's friendship with Gayle King was no more, due to King leaving Winfrey's network for CBS (per Today). The gossip must have circled back to Winfrey, because Williams soon received a letter squashing the allegations. After pulling out the letter on-camera, Williams said, "I love when celebrities contact the 'Wendy Show' to set the record straight. 'Cause that means they're watching." That's certainly an interesting spin!
Williams then read out the letter for her audience, which concluded with, "I wanted to be sure everyone knows there is only happiness for Gayle and this wonderful opportunity." Winfrey signed off with a smiley face and "Love, Oprah." Although the letter's tone was civil, the incident might have suggested a rift between the two daytime mavens. After all, Winfrey was basically calling out Williams for gossiping about her on TV. Years later, Winfrey would revive the tension by publicly backing one of Williams' biggest rivals.
Oprah Winfrey mentored Wendy Williams' successor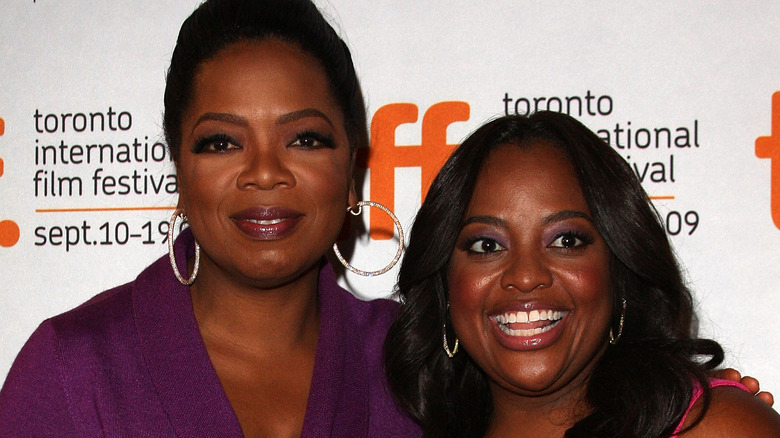 Jason Merritt/term/Getty Images
After "The Wendy Williams Show" was canceled in 2022, most of the crew moved over to "Sherri," a new daytime talk show hosted by Sherri Shepherd. The former co-host of "The View" served as a guest host on "Wendy" in light of Williams' absence due to health issues and was a major favorite to take over the role full-time — with everyone except Williams, that is. The former host was still teasing her return to the platform, and didn't take the news very well. Williams threw the whole tree at Shepherd on Instagram Live in May, saying, "I like her, but I won't be watching her because I know what she's going to be doing and that's really not my thing." Ouch! Fortunately, Shepherd was instead able to garner the support of one Oprah Winfrey.
In August, Shepherd opened up to Entertainment Weekly about the advice she received from the queen of daytime about hosting her own show: "One thing I took from Oprah is, she said, 'Sherri, the show is not about the ratings, it's about the energy. You put out the energy, and it will come back in direct proportion to you from the audience." Given the slot's previous host, Winfrey is likely hoping for some less shady energy. With both Winfrey and Williams no longer on daytime TV, it would be great for them to catch up and hash out their issues with a nice "How you doin'?" phone call.