The Real Reason Sarah Silverman Has Never Gotten Married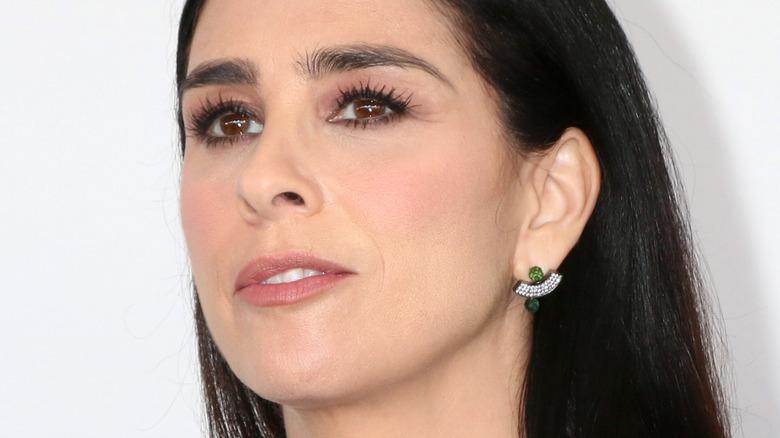 Kathy Hutchins/Shutterstock
Even if you don't know what Sarah Silverman looks like, there's a good chance you know what she sounds like. Silverman has become one of the hardest working comedians out there. From harnessing her vocal prowess for iconic roles like Vanellope von Schweetz in "Wreck-It Ralph," to her incredible roles on "Saturday Night Live" circa the 1990s, Silverman is one of the best. But what she is not (and maybe never will be) is one of the marrieds.
She's certainly not afraid of commitment given Silverman's commitment to still doing live standup and even sharing a toothbrush with her boyfriend. And the fact that she isn't afraid of commitment puts her in opposition to her role as Michelle on "Futurama," who gave us a great example of how not to be someone's partner. All the same, she's been vocal in the past about not being in a hurry to get married — a stance that, so far, still holds true for Silverman.
Sarah Silverman once tweeted that she would never get married
Dia Dipasupil/Getty Images
In September 2014, Sarah Silverman tweeted that she will never get married. Obviously, a lot has changed since then. The following June she told Ellen DeGeneres that she wouldn't get married until everyone could get married in the United States (via People). Although gay marriage was fully legalized in the country later in 2015, it was an empowering sentiment for Silverman as an ally.
In speaking to DeGeneres (before the same-sex marriage ban was overturned), Silverman explained that not allowing everyone to marry was an elitist practice (via People). "Who would? That said I love [it] when my friends get married and I'm so happy for them," she said on DeGeneres' show. "But I just don't understand the instinct to want to join a club that is elitist. I mean it's like joining a country club that doesn't allow Jews or black people. What's the difference?" Silverman went on to add that, regardless, she didn't want the government involved in her love life.
Sarah Silverman wants to be with Rory Albanese 'all the time forever'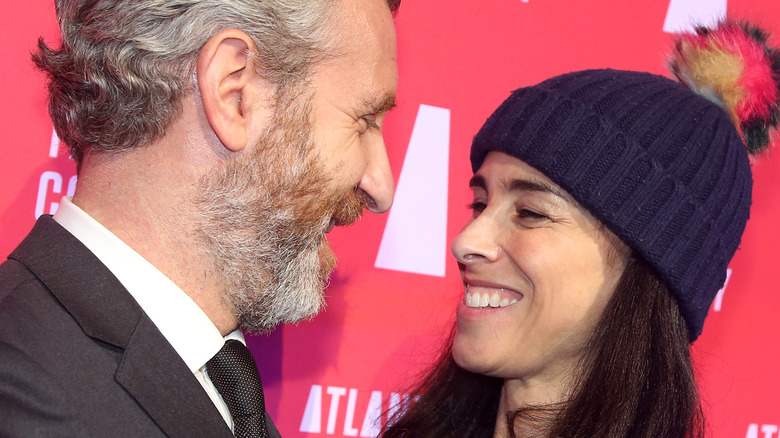 Bruce Glikas/Getty Images
Sarah Silverman has famously dated some high-profile folks, like Jimmy Kimmel and Michael Sheen, in the past, though her current boyfriend Rory Albanese is one she can see herself being with forever. Albanese and Silverman started dating in 2020 during the pandemic after being introduced by mutual friends and the two bonded over playing video games, according to the Daily Mail.
When Howard Stern asked Silverman in November 2020 if she could see marriage in her future with Albanese, she knew exactly what to say. "We'd like to just be together all the time forever," she told Stern. "If Rory was someone who was like, 'I need to be married,' then yeah, I'd think about it I guess." Whether wedding bells are in their future or not, it's fun to see Silverman and Albanese so happy together. Not to mention the nauseatingly sweet social media posts they make about one another, like this one. Their romance might even be too sweet for Vanellope, but it's just right for us.