Selena Gomez's Mother Pens Emotional Post Following Reported Hospitalization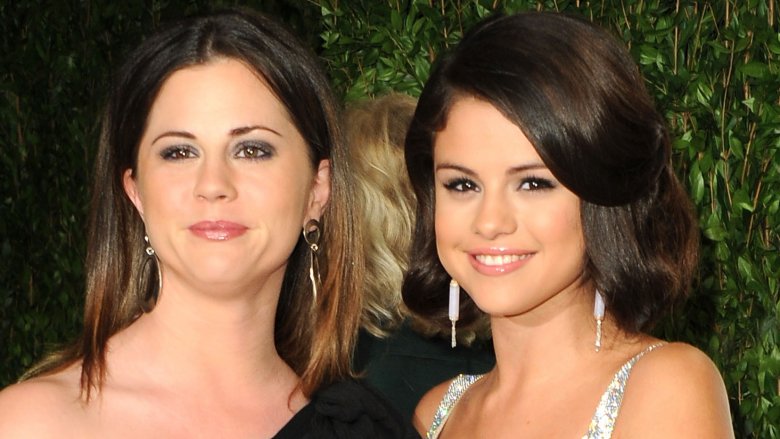 Instagram
UPDATED DEC. 19, 2017 AT 4:50 P.M. ET:
A source told People that Selena Gomez's mother, Mandy Teefey's hospitalization was not entirely due to an argument she had with her daughter about Justin Bieber. "It's been a stressful time for Mandy and she made the decision herself to go to the hospital and make sure everything was okay," the insider said. "This wasn't just about Justin."
The source added, "It's true her family doesn't approve of Justin, but this wasn't just over a fight about him."
ORIGINAL REPORT:
The singer's momma just opened up to her 145,000 Instagram followers.
On Monday, Dec. 18, 2017, Selena Gomez's mother, Mandy Teefey, took to social media to write a tribute post for the child she miscarried years earlier. December 17th marked the anniversary of the day Teefey lost her baby, whom she named Scarlett. It also happened to be the same day season two of 13 Reasons Why, the show she produces with Gomez, finished filming.
Sharing a series of photos of herself with Gomez and of herself pregnant, Teefey wrote, "Thank you to all the fans who honored our Scarlett yesterday. Dec 17th will never be the same, but we decide to celebrate her by writing her letters on red balloons and releasing them."
She continued, "Now the 17th is intertwined with the wrap of S2. So, she was there in spirit as always. A moms love for their children is pretty fierce. In order of my girls, Selena, Scarlett and Gracie. Family is what matters, blood or not, #family13 made me smile and feel loved when so needed and they didn't know."
Teefey went on, "Then, I came home to [her husband] Brian and [youngest daughter] Gracie to send our love to Scarlett. Fans, I want you to know you are family because I have a huge family and you are the only ones who remember! XO forever."
According to People, Teefey's miscarriage occurred back in 2011. She later welcomed daughter Gracie in June 2013.
The emotional post comes not long after Teefey was reportedly hospitalized after an alleged argument with Gomez over the star's relationship with Justin Bieber. According to TMZ, Teefey was transported to a hospital the previous week, after police performed a wellness check on her at a family member's request. Sources told TMZ that hours before her hospitalization, Teefey had gotten into a fight with Gomez about her rumored romance with her on-again, off-again boyfriend.
As Nicki Swift previously reported, Gomez's family is "still getting comfortable with the idea of them back together."