How Old Was Blake Lively When She Dated Leonardo DiCaprio?
Taylor Hill/Getty Images
Blake Lively is known for her role as the too-cool-to-care socialite Serena van der Woodson in "Gossip Girl." And, while she was in the iconic coming-of-age film, "The Sisterhood of the Traveling Pants," and has been in countless other projects, another major aspect people remember about Lively is her relationship with Ryan Reynolds (and then maybe her friendship with Taylor Swift).
But, before she started a family with Reynolds or directed Swift's music video for "I Bet You Think About Me," she dated some pretty well-known men. According to Insider, Lively imitated art and dated her on-screen lover Penn Badgley from 2008 to 2010. Rumor has it that she went on to date Ryan Gosling for a very brief time in late 2010. And then the "A Simple Favor" star went on to date Leonardo DiCaprio. And because the "Titanic" actor has a very odd dating pattern, it's natural to wonder how old Lively was when the two were a thing. (Spoiler alert! It tracks.)
Blake Lively and Leonardo DiCaprio briefly dated in 2011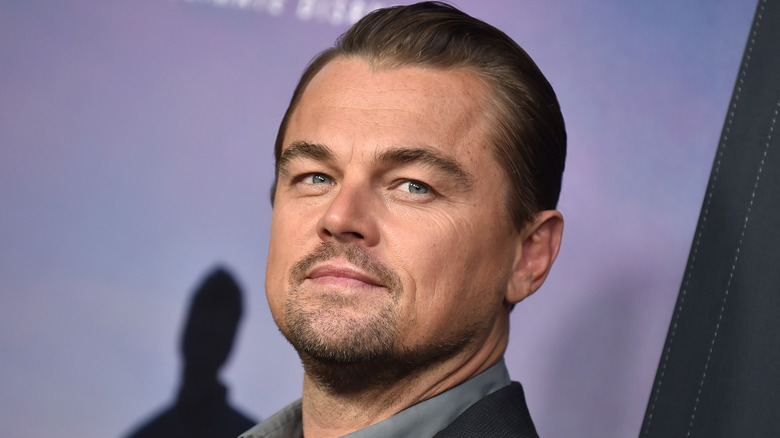 DFree/Shutterstock
Blake Lively and Leonardo DiCaprio were first linked to one another in 2010, according to InStyle. Lively was being considered for the role of Daisy in Baz Luhrmann's "The Great Gatsby" at the time. Lively didn't get the role but the two stars met up again at the Cannes Film Festival in 2011 and were papped on a yacht. After this, the actors dated for five months when she was 23 and he was 36.
It wasn't a long relationship, but it was enough for Lively to develop an interesting way to communicate with her then-beau. In an interview with Vanity Fair in 2017, the executive producer of "Gossip Girl," Joshua Safran, said that, while Lively filmed in L.A. for part of a season, she stayed in touch with DiCaprio by sending him pictures of a doll. Regardless of how that came across, according to Lively herself, if you've ever seen a man on her arm, it's not just a fling.
"I've had four boyfriends in my whole life. I've never been with anyone that's not a boyfriend," Lively shared in a cover story for Elle in 2012 (via OK Magazine). "If I've ever had a man in my life, it's because I know him well, and he really means something to me. I don't take that stuff lightly."
Leonardo DiCaprio continues to live up to his 25-year-old dating standards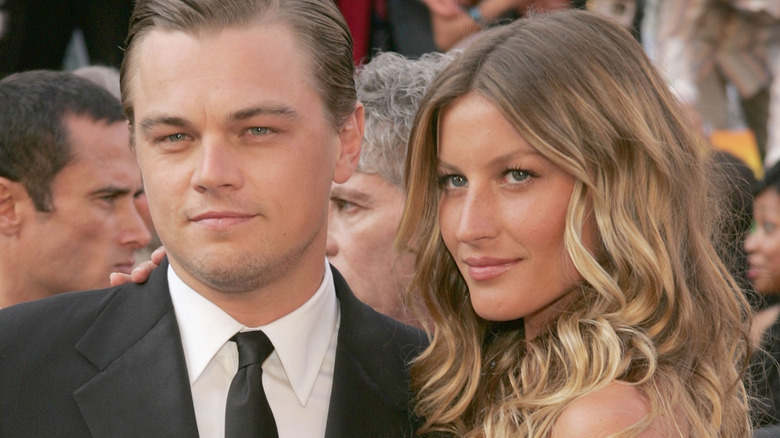 Frank Micelotta/Getty Images
Leonardo DiCaprio hasn't talked about why he always dates women under 25, then dumps them right around the time they hit their "late" 20s. But, of course, DiCaprio gets older, increasing the age gap between him and his young 20-something girlfriends.
According to one of his exes, Gisele Bündchen, she needed "to do some serious soul-searching while he stayed the same." Could that mean that DiCaprio chooses to stay with women before they want to start a family? Maybe, but that doesn't excuse the widening gap. Plus, Gigi Hadid is the actor's current rumored flame, and she already has a child with former One Direction member Zayn Malik. But if they really are an item, Hadid is 27 as of this writing, making her the first woman he's dated who's over 25.
Regardless of the reason why he dates younger women, the pattern seems rather eerie. One Reddit user posted a handy graph to the r/dataisbeautiful subreddit. It depicts each year that DiCaprio gained in age, and then how old his flames were. Bündchen was the youngest person he's dated; she was 18 when they started their five-year romance, while he was 24. However, according to W, DiCaprio knew his ex Camila Morrone since she was 10. So even though they started dating when she was 20, the optics are... shady. And, of course, they broke up right after she turned the big 2-5.