Here's How Old Demi Lovato Was When They Dated Wilmer Valderrama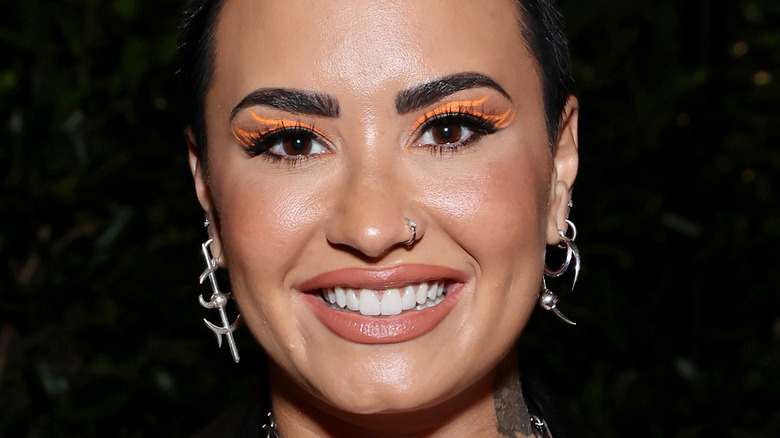 Amy Sussman/Getty Images
Demi Lovato and Wilmer Valderrama appeared to have a peaceful platonic relationship following their split in 2016. When they separated, the couple released a statement suggesting they would remain friends despite their breakup. "After almost six loving and wonderful years together, we have decided to end our relationship," the pair wrote on Instagram (via Us Weekly). "We have realized more than anything that we are better as best friends. We will always be supportive of one another."
A year after Lovato and Valderrama went their separate ways, the couple reunited for a seemingly innocent photo op. "Best of friends no matter what," Lovato wrote on their Instagram Story, alongside a photograph of the two (via Hello! magazine). Similarly, Valderrama was reportedly supportive of the pop star after their overdose in 2018.
However, there now appears to be a rift in the duo's relationship prompted by an apparent jab at Valderrama about the couple's age gap.
Demi Lovato was 18 when they started dating Wilmer Valderrama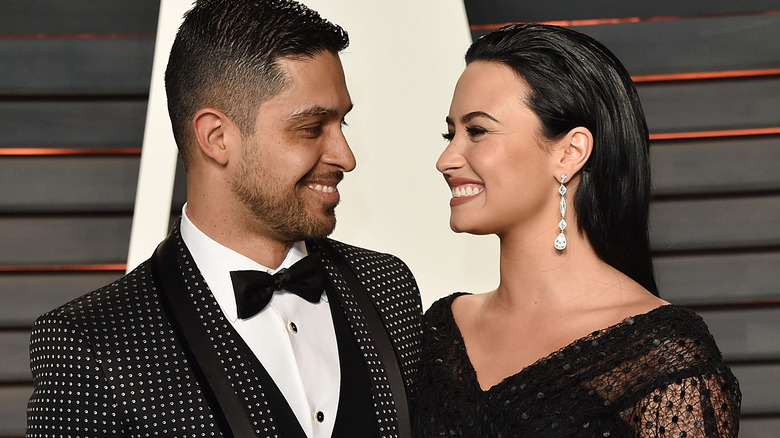 John Shearer/Getty Images
Demi Lovato and Wilmer Valderrama's age difference did not initially bother the singer. Lovato gushed over their ex-boyfriend, who is more than 10 years their senior, during the 2017 YouTube documentary, "Demi Lovato: Simply Complicated." They shared, "When I first met Wilmer, he was 29. I met him on January 11 of 2010, and it was at a PSA shoot at his house for the 2010 census forms. To be honest, I only did it because I heard it was at his house, and I thought he was really cute." Lovato, who uses she/they pronouns, explained that although she was immediately interested in building a romantic relationship with the "That '70s Show" actor, he denied her advances because she was only 17. According to Lovato, the pair began their romantic relationship shortly after she turned 18.
Lovato initially had positive things to say about their ex-boyfriend, but they have seemingly changed her tune. In her song, "29," they alluded to the couple's 12-year age gap. "Just five years a bleeder/Student and a teacher/Far from innocent/What the f***'s consent?/Numbers told you not to/But that didn't stop you," they sing.
Wilmer Valderrama moved on following his relationship with Demi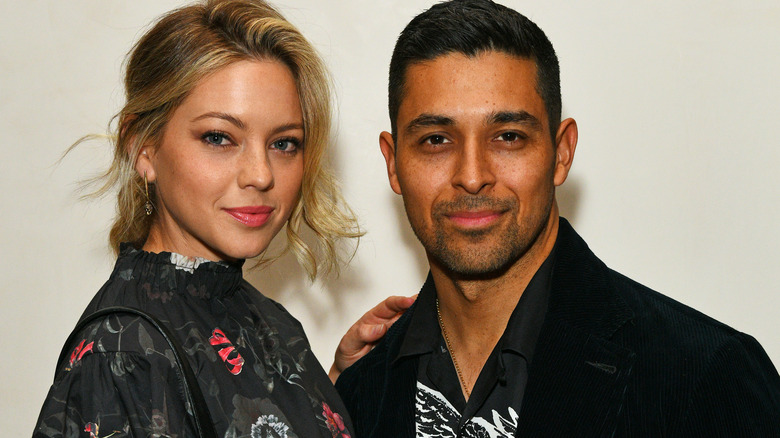 David M. Benett/Getty Images
While the current state of Demi Lovato and Wilmer Valderrama's relationship is unclear, the "NCIS" actor does appear to have moved past his romantic connection to the singer. In January 2020, Valderrama announced that he proposed to model Amanda Pacheco. "'It's just us now,'" Valderrama wrote on Instagram, alongside a photo of the couple.
A few months later, Lovato confirmed to Harper's Bazaar, that they were no longer in touch with their famous ex. "I'm really happy for him, and I wish him nothing but the best," Lovato told the publication in April 2020. "But we're not in each other's lives — haven't spoken in a long time." The singer added that they were grateful to have spent time learning about themself following the relationship.
As for Lovato's love life, they are currently dating musician Jute$. On August 21, 2022, the former Disney darling confirmed their relationship in a post to her Instagram Story, per E! News, writing, "Bday b**** with her love."