Twitter Can't Stop Making Jokes About Adam Levine's Flirty Text Scandal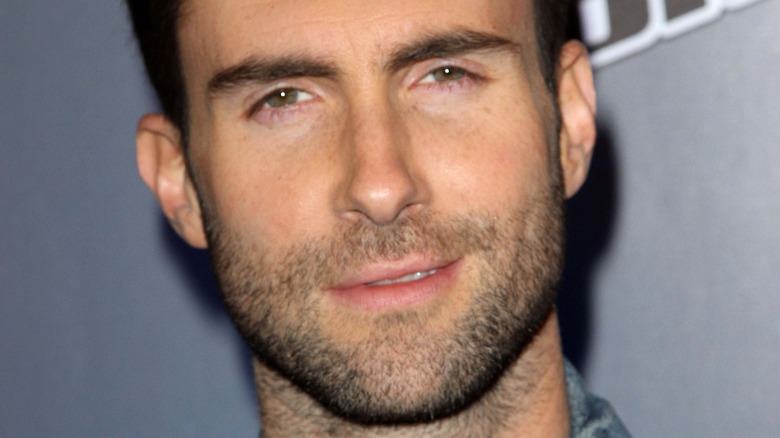 s_bukley/Shutterstock
Adam Levine is in quite a predicament. The Maroon 5 singer found his name in the press after Instagram model Sumner Stroh called Levine out in a viral TikTok video. "Essentially, I was having an affair with a man who's married to a Victoria's Secret model. At the time, I was young; I was naive and, quite frankly, I feel exploited," she said in the clip. "I wasn't in the scene like I am now, so I was definitely very easily manipulated." In the video in question, Stroh also leaked a few DMs that she received from Levine, including one that asked if he could name his third child after her if it were a boy ... Yikes! 
Not too long after the video went viral, Levine issued a statement of his own, taking ownership for some of the accusations but denying some of Stroh's claims. "A lot is being said about me right now, and I want to clear the air," the singer wrote in a post on his Instagram story on September 20, per Entertainment Weekly. "I used poor judgment in speaking with anyone other than my wife in ANY kind of flirtatious manner. I did not have an affair; nevertheless, I crossed the line during a regrettable period in my life."
But, things didn't stop there; more women came forward after Stroh, including Levine's former yoga instructor, Alanna Zabel, per Page Six. Now, people are unleashing their humor at Levine's expense.
Twitter roasts Adam Levine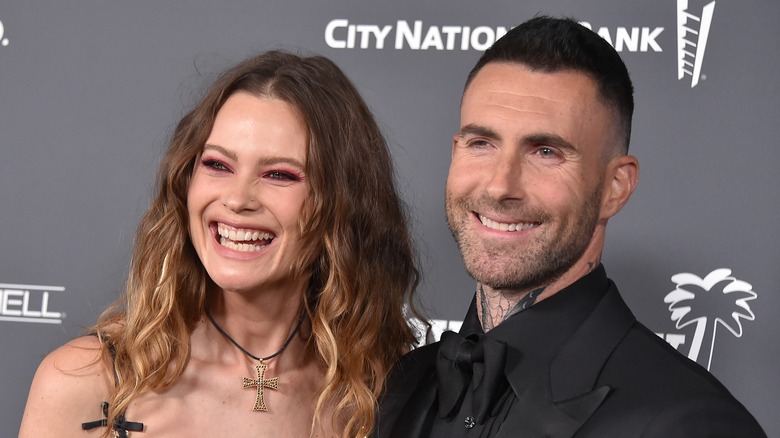 DFree/Shutterstock
The Adam Levine jokes are at an all-time high as Twitter users can't stop cracking jokes amid the Maroon 5 singer's flirty text scandal. Several fans and critics have taken to the platform to weigh in on the drama while using a little bit of humor, and as you can tell, most people held nothing back when it came to their harsh criticism.
"The best part of the Adam Levine sexts is that u know he was getting all worked up meanwhile this girl was probably eating fettuccine alfredo on the couch and laughing with her friends about it," one person joked. "Just daydreaming about someone going on The Voice and singing Adam Levine's sexts to him to the tune of Moves Like Jagger," another wrote. "Anyone else here have 'Payphone' stuck in their heads after reading Adam Levine's sexts or is it just me who's suffering?" a third chimed in. Other Twitter users also photoshopped Levine's leaked DMs, spoofing his spicy responses to different hilarious photos.
The scandal comes just days after Levine and his wife, Behati Prinsloo, shared with fans that they were expecting their third child. Prinsloo initially broke the news on her Instagram feed in September, sharing a picture of her growing bump in a selfie as part of a photo dump. As of this writing, Prinsloo has not commented on — or tweeted about — the drama.