Lawyer Lays Out Path For Tom Brady And Gisele Bündchen To Avoid Messy Divorce - Exclusive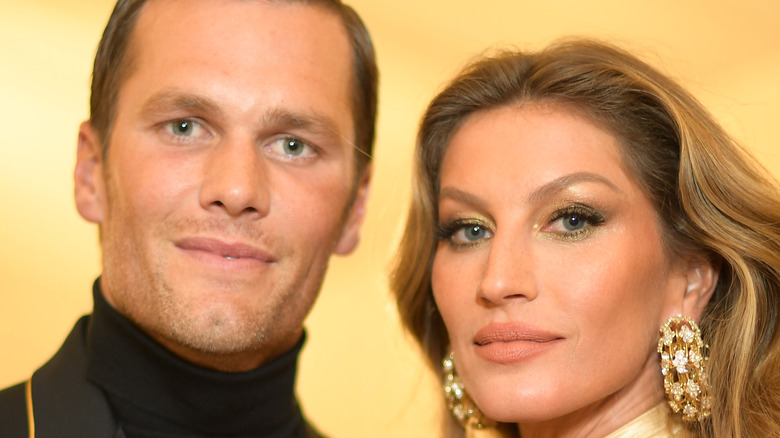 Matt Winkelmeyer/mg18/Getty Images
All signs are pointing to Tom Brady and Gisele Bündchen heading for a divorce.
Their issues as a couple seem to have stemmed from Brady's decision to "unretire" from the NFL. In an interview with Elle in September, the supermodel didn't seem too thrilled about her husband returning to play. "I have definitely had those conversations with him over and over again," she admitted. "But ultimately, I feel that everybody has to make a decision that works for [them]." After putting her career on hold to focus on raising their kids, it looks like Bündchen is ready to take on the spotlight again. "I've done my part ... I focused on creating a cocoon and a loving environment for my children to grow up in and to be there supporting him and his dreams," she said. "And now it's going to be my turn."
There were also reports that the couple has been "living apart" for more than a month now, with a source telling People that there's no "formal separation" and that the two "would like to work things out." But now, insiders close to the situation say that both parties have hired divorce lawyers. "I don't think there will be any coming back now," a source told Page Six. "They both have lawyers and are looking at what a split will entail, who gets what and what the finances will be." 
Should they decide to divorce, a legal expert exclusively tells Nicki Swift where their split could get messy, and exactly how to avoid it.
Tom Brady and Gisele Bündchen's custody will play a huge role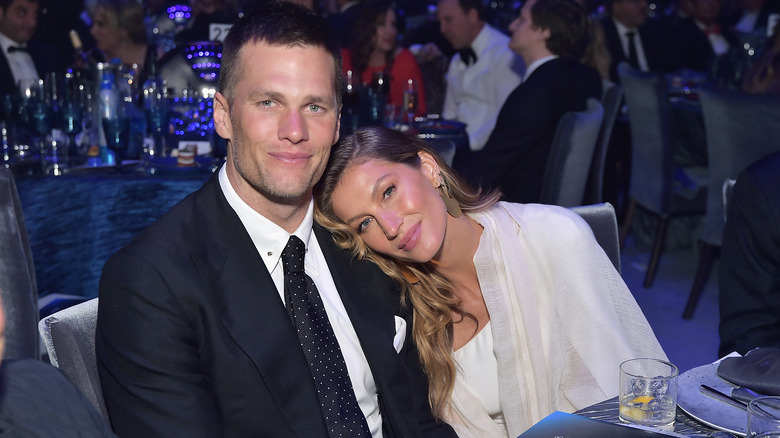 Stefanie Keenan/Getty Images
If Tom Brady and Gisele Bündchen decide to go their separate ways permanently, a legal experts warns their split could get rocky. Austin-based family law attorney Holly Davis of Kirker Davis exclusively told Nicki Swift that it could get complicated if the couple didn't have a prenup from the get-go.
"Without a prenup, every asset accumulated during their marriage is up for grabs in terms of the division between the two celebrities," she said. But it's likely that they had a prenup in place, as Bündchen "would have wanted to protect her assets coming into the marriage" with greater financial success than her husband. Per People, the couple has acquired at least four properties over the course of their marriage: a house in Montana, a $3.5 million apartment in New York City, a home in Costa Rica, and a whopping $17 million mansion in Miami.
Now, with regards to the custody of their children, Brady and Bündchen may follow what the athlete did with his ex Bridget Moynahan for their son, Jack. "Tom and Bridget Moynahan split custody of their son over two different states, so Tom and Gisele have had experience under this type of custody arrangement and it appeared to work well for their family," Davis said. She thinks it's probable that Bündchen would have primary custody, with Brady having "expanded time with the children on holidays or summers." Davis points out, though, that Jack would not be part of the agreement, so the other children likely won't get to see their half-brother as much as they used to.
Tom and Gisele should reach an agreement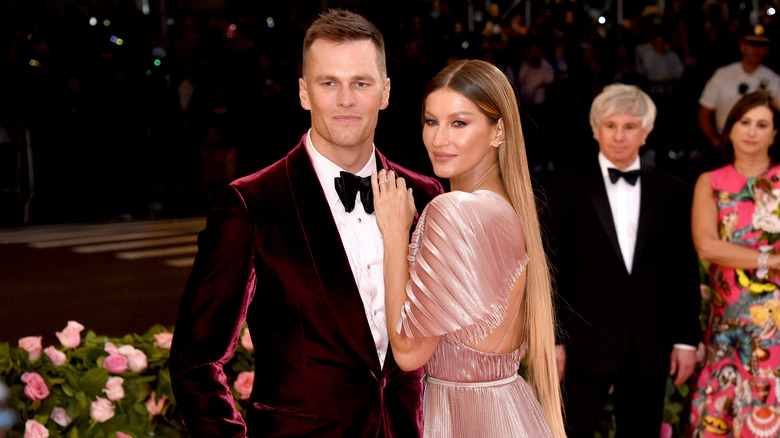 John Shearer/Getty Images
Given how both Tom Brady and Gisele Bündchen are majorly successful people, attorney Holly Davis doesn't think that either party would need spousal support. However, Davis says it's highly likely that child support will be requested by Bündchen to "highlight the amount of work" that she has been doing with the children while Brady focused on his NFL career.
And while it won't be easy, Davis says the only way for the couple to come out through their probable divorce without much animosity is to "access their emotional intelligence by reaching custody agreements" that match what they had already been doing. "It would be easier on the children if Tom didn't try to change the status quo and become a stay-at-home dad, thereby changing the amount of time the children have been with their mother," Davis added.
Nothing is final yet, and only time will tell if the couple will end up divorcing, but a source dished that they have reached a point of no return. "As with many marriages, it's not just one thing. Gisele has made it clear that she worried about Tom playing football and that they had had many talks about it," an insider shared with Page Six. "But they have had a series of blowups over the past few years, and this time it looks like there's no going back."