Stunning Reversal In Halyna Hutchins Lawsuit Raises Questions About Alec Baldwin's Future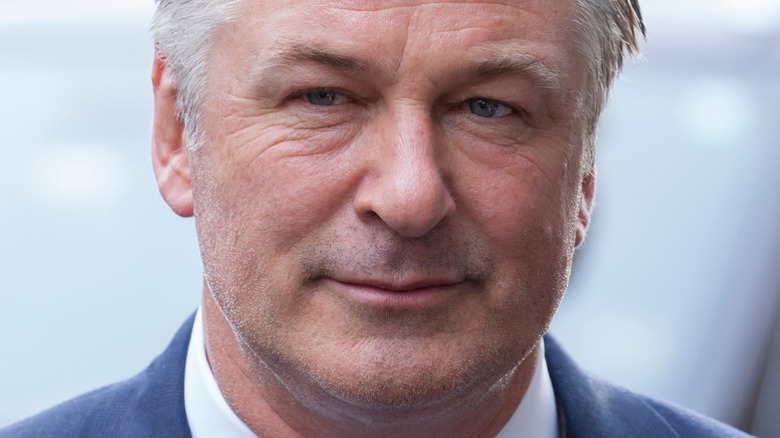 Lev Radin/Shutterstock
Alec Baldwin has been through a lot in the past few months. In October 2021, the star made headlines for his involvement in the shooting of cinematographer Halyna Hutchins. According to The New York Times, the tragic incident happened on the set of the film "Rust" in Santa Fe, New Mexico. Baldwin was holding a gun that he thought was not loaded, which went off and struck Halyna and "Rust" director Joel Souza. Souza survived his injuries, but sadly, Halyna did not.
The day after the shooting, Baldwin released a statement on Instagram to express his sorrow. "There are no words to convey my shock and sadness regarding the tragic accident," he wrote, adding that he was cooperating with authorities. In the aftermath, there was a lot of finger-pointing, and in an interview with CNN, Baldwin blamed armorer and props assistant Hannah Gutierrez-Reed for putting a real bullet in the gun.
In February, CNBC reported that Halyna's husband, Matthew Hutchins, filed a lawsuit against Baldwin and "Rust" producers, where he sought "unspecified damages" on behalf of himself and his son. He accused producers of "cutting corners on safety procedures where human lives were at stake, rushing to stay on schedule and ignoring numerous complaints of safety violations." Now, it seems like the dust has settled. 
Alec Baldwin's lawsuit settlement may get his career back on track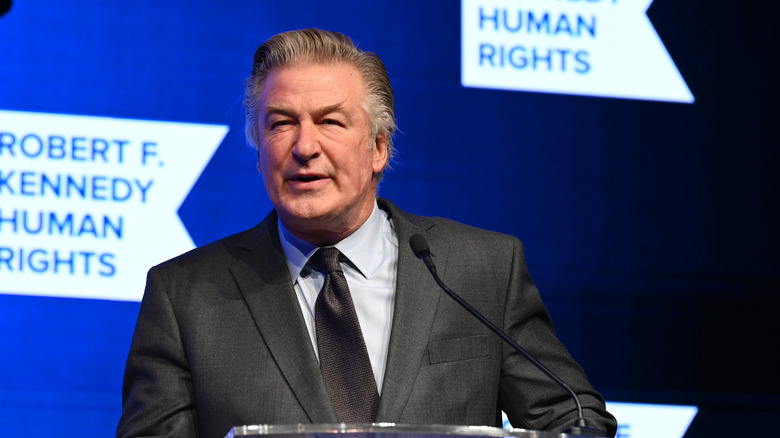 Slaven Vlasic/Getty Images
Perhaps Alec Baldwin can breathe a slight sigh of relief. There's no doubt that it's been a tough year for the actor following the "Rust" shooting and all of the backlash and drama that has come along with it. According to CNN, Halyna Hutchins' husband, Matthew Hutchins, and Baldwin reached an undisclosed settlement in the shooting. "As part of that settlement, our case will be dismissed," Matthew told press in a statement. He added that he no longer wanted to point the finger at Baldwin or "Rust" producers, calling the shooting a "tragic accident." Filming will resume, and Matthew will serve as an executive producer. As part of the deal, he will also receive a portion of any profits that the movie makes upon its release.
Baldwin also shared a post on his Instagram account that announced the news. "Throughout this difficult process, everyone has maintained the specific desire to do what is best for Halyna's son," he wrote, adding that he was "grateful" to reach a resolution. While he can now put this lawsuit behind him and start to get his career back on track, there is still the possibility that Baldwin may face criminal charges. Attorney Miguel Custodio told Nicki Swift, "It clearly sounds like they're preparing for the prosecution of more serious criminal charges, such as manslaughter or criminal negligence."