Selena Gomez Unfollows Demi Lovato And More In Shocking Instagram Move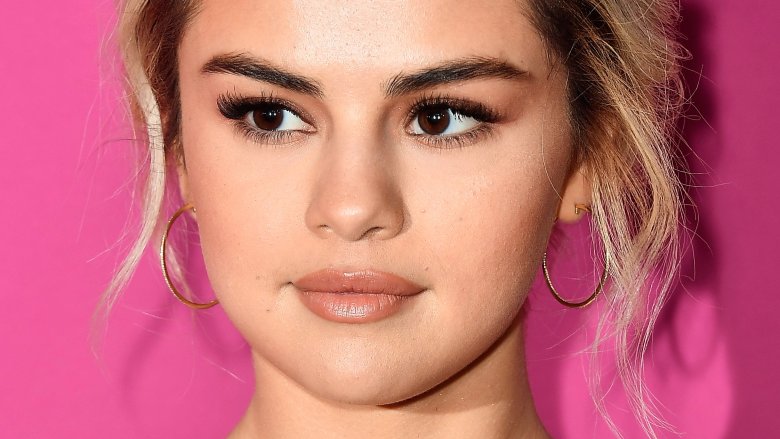 Getty Images
What's going on, Selena?
According to Us Weekly, Selena Gomez unfollowed all but 37 accounts on Instagram on Saturday, Jan. 6, 2018. Among the over 300 people unfollowed were Gomez's ex-BFF Demi Lovato, model Gigi Hadid, and singer Camila Cabello. Gomez also reportedly said goodbye to the accounts of her former Wizards of Waverly Place co-stars and the cast of the Netflix series 13 Reasons Why, a show she co-produces.
So just who did make the cut? Well, Gomez is still following pals Taylor Swift, Francia Raisa, and Julia Michaels. She's also following Amy Schumer and Jessica Alba, as well as various companies and fan accounts.
On the same day Gomez unfollowed hundreds of accounts, she also posted a photo of herself sitting on the steps outside of her childhood home in Grand Prairie, Texas. "I visit this place every chance I get," she wrote in the post's caption. "In many ways it very well could have been better than my life today, but I'm grateful for a voice that can enable change today. Even when I don't know how to do it well or actually want it."
It's hard to say what caused Gomez's mass Instagram purge. But considering Gomez also changed her profile picture to an old photo of her mother, Mandy Teefey, it seems possible that the move could be connected to a recent fight the singer's reportedly had with her mom.
As Cosmopolitan previously reported, Gomez and Teefey appeared to unfollow each other on Instagram in late December 2017. The social media snub was thought to possibly be related to a TMZ report that said Teefey was hospitalized after having a "heated convo" with Gomez about the 25-year-old's recent reconciliation with ex-boyfriend Justin Bieber. TMZ also noted that Gomez had told her mother than she and Bieber were in couples therapy, which allegedly surprised Teefey, as she didn't realize that the two were serious again.
However, after the TMZ report was published, a source told People that Teefey's hospitalization "wasn't just about Justin," noting that Teefey had been under stress and wanted be checked out by hospital staff. Still, the insider added that Teefey "doesn't approve of Justin."
Gomez and Bieber were spotted together in October 2017, after having reportedly made peace following their breakup and Gomez's life-threatening kidney transplant. And, ever since Gomez and her then-beau The Weeknd broke up later that month, she and Bieber have been seen together several times, leading many to believe that the two are dating once again. Still, despite their frequent hangouts, neither Gomez nor Bieber have confirmed their rumored romance.
While we wait to see what Gomez does next, read all about what's really going on between her and Bieber.