Olivia Wilde Hits Back Against Rumors About Her Parenting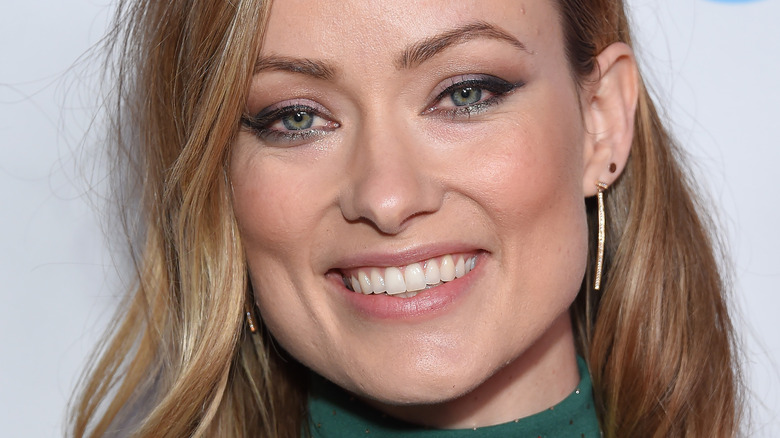 DFree/Shutterstock
Olivia Wilde has made some wild headlines over the past few years thanks to her relationship with former One Direction singer Harry Styles, as they have had one of the most talked-about relationships in recent memory. The actor has also made headlines due to the demise of her relationship with Jason Sudeikis. After a seven-year engagement, the two went their separate ways. Much of Wilde and Sudeikis' messy split has played out in a very public way and it all seemed to begin when the "Ted Lasso" star served Wilde custody papers while she was at Cinema Con promoting her film, "Don't Worry Darling." Since then, the pair has gone back and forth over custody of their two children, Daisy and Otis.
Sudeikis and his reps insisted that the star didn't know the custody papers would be served in such a public way (via Us Weekly), but Wilde didn't seem to buy it. She spoke about the incident to Variety, calling the move "really vicious," adding, "There's a reason I left that relationship." But at the end of the day, Wilde said that her two kids got hurt the most. "The only peo­ple who suffered were my kids, because they'll have to see that, and they shouldn't ever have to know that happened," she told the outlet, explaining that while she chose to be an actor, her kids didn't choose to be in the spotlight. "And when my kids are dragged into it, it's deeply painful," she added. 
Now, she's defending her parenting. 
Olivia Wilde claps back at haters who criticize her parenting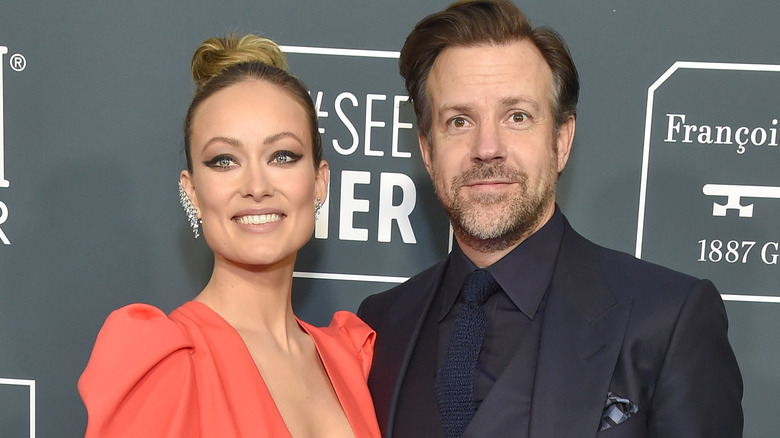 DFree/Shutterstock
Olivia Wilde is tired of all the haters bashing her parenting skills. The "Don't Worry Darling" star opened up to Elle about her life as a mom and she didn't hold back. One things that irks her the most is the fact that people automatically assume she's a bad mom when she's photographed without her kiddos in tow. She reiterated the fact that she shares custody with ex Jason Sudeikis, which is why the kids aren't always with her. But there's also another reason. 
"The suggestion is that I have abandoned my role as a mother," the actor told the outlet. "You know why you don't see me with my kids? Because I don't let them get photographed. Do you know the lengths that I go to to protect my kids from being seen by you?" She also said that people assume she left her two kids "somewhere in a hot car" when she's not with them.
Wilde also spoke about her role as a mother in an interview with Vogue, sharing details about her parenting philosophy. "I think we owe it to children to be happy. They sense it. They're so intuitive," she shared. "The idea that you can trick your kids into thinking you're happy is ludicrous." It seems Wilde is putting her kiddos first and is not afraid to be vocal about it.