The Touching Way Kelly Rizzo Will Spend Her Wedding Anniversary Without Bob Saget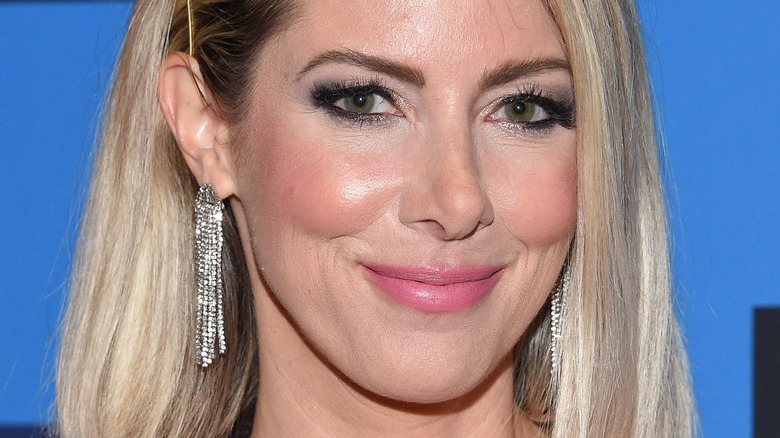 DFree/Shutterstock
The world lost a legend when "Full House" star Bob Saget died. The comedian made headlines on January 9 after authorities found him dead in his hotel room in Orlando, Florida, where he had been performing at a comedy show shortly before he died. Medical examiners later determined Saget's cause of death to be head trauma, which was quite a shock to many.
Upon hearing the news of his death, tributes poured in from friends and family members, and there's no doubt that the star's death had a profound effect on his widow, Kelly Rizzo. The "Eat, Travel, Rock" host has been keeping her Instagram followers updated on how she's doing by sharing posts that offer glimpses into her life after Saget. On April 24, Rizzo shared an image where she stood in front of the iconic Hollywood sign during a hike. "Some things that have been helpful lately: Hikes, being outdoors, changes of scenery, exploring new parts of town, new friends, spending time with 'Bob' people (iykyk) and developing a healthy coffee addiction," she wrote.
She also spoke with Extra in September, sharing that she moved into a new home for a "fresh start" after the loss of Saget. "I brought so much of his stuff, and I, like, curated all of Bob's stuff, so there's so much of him all over the house, but it kind of gives it a happy sense," she revealed. Now, she's sharing how she's celebrating another milestone without the star.
Kelly Rizzo will still go out for her anniversary with Bob Saget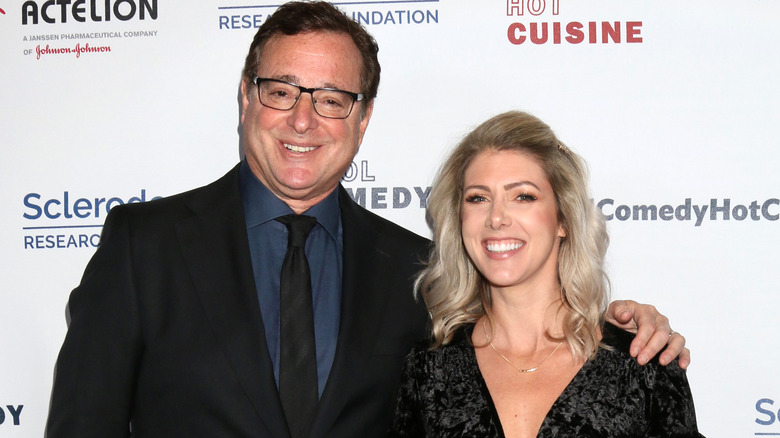 Kathy Hutchins/Shutterstock
Kelly Rizzo's going through a lot of tough "firsts" in the months since Bob Saget's death, including what would have been their four-year wedding anniversary. Rizzo spoke about the topic with Entertainment Tonight, giving fans a glimpse into how she'll be spending the day. Rizzo began by sharing that "it's so strange" that they would have only been married four years, since that seems like such a short time. "I know that if he were here, we would be celebrating by having caviar and champagne which was — sounds a little bougie, but that was his favorite," she told the outlet.
Since Saget is not here to pop the celebratory champagne, Rizzo will still be celebrating the special occasion she knows her late husband would have loved. "A girlfriend and I are going to go out and go to this new caviar spot and have some champagne," Rizzo confessed, adding that Saget would "approve" of her plans.
In May, Rizzo celebrated what would have been another special occasion in Saget's life — his birthday. The "Eat, Travel, Rock" host took to Instagram to share photos from his last birthday in Los Cabos before gushing over him in the caption. "You never know when something is going to be 'the last' time," she wrote. "But I'm so grateful that he was showered with all of the love he deserves." Ugh, our hearts!