Mandy Moore Reveals How The 'Hard Knocks Of Divorce' Gave Her Confidence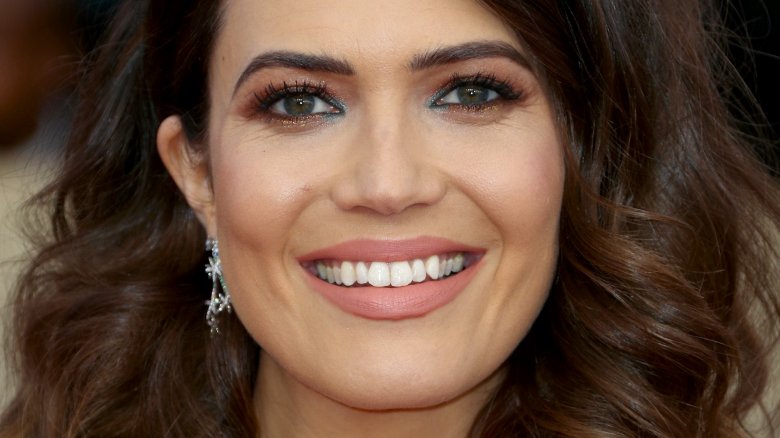 Getty Images
The This Is Us star's struggles gave her a newfound confidence.
On Tuesday, Jan. 30, 2018, Mandy Moore opened up about her divorce from singer Ryan Adams during a candid interview with Cosmopolitan.
"It's a combination of getting older and wiser and going through the hard knocks of a divorce," she said. "You realize, 'I'm not going to take anyone's s**t.' It's emboldened me. There's power in saying no and in asking for what you deserve. There is power in knowing your value."
While the Golden Globe nominated actress was developing her renewed sense of self-worth, she scored the role of Rebecca Pearson on her hit NBC drama. "Before I got the part, I was making massive changes in my personal life and was looking to echo that in my work," she told the magazine. "I was waiting for something different that would allow me to dig deep." 
"I knew I was capable, but I couldn't get any momentum, and I had just been crushed by three failed pilot seasons," Moore continued, adding, "When I read the script for This Is Us, I told my agent, 'I will do absolutely anything to be a part of this.'"
The "I See The Light" singer, who previously spoke out against sexual harassment, also commented on Hollywood's current climate in the age of #MeToo and Time's Up. The movements, of course, were launched in recent months following multiple sexual misconduct scandals in the entertainment industry.
"We're having a real cultural reckoning — one that's definitely past due," she said. "Men have been using their positions of power to take advantage of women, and it's so prevalent. I can only hope that what's happening encourages more women [to speak out] and it serves to put women in more powerful positions across the spectrum and in entertainment specifically...as studio heads, directors, writers, and producers. I think it's going to help women ascend to the top faster."
As Nicki Swift previously reported, Moore, 33, and Adams, 41, finalized their divorce in June 2016 after seven years together. The Tangled star announced her engagement to musician Taylor Goldsmith in September 2017 after two years of dating.