Insider Sheds Light On Rihanna's Long-Awaited Return To Music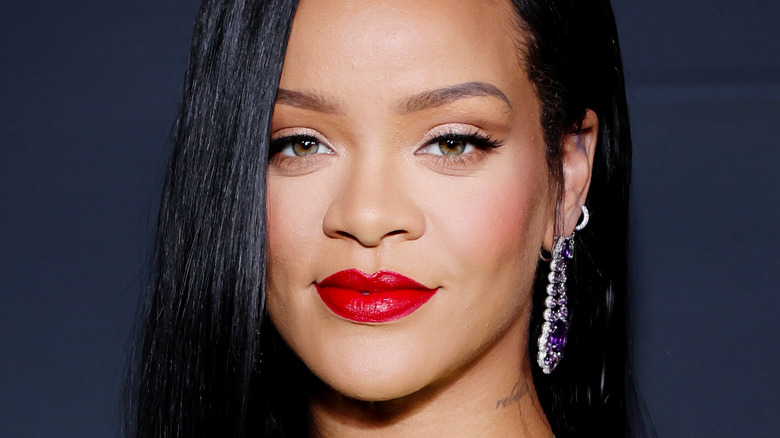 Rich Fury/Getty Images
We did our waiting, all six years of it, and now we're finally getting rewarded. After a long hiatus, Rihanna is back with new music to satiate everyone's hunger for another hit. But according to the star, taking a break from hit-making for over half a decade was necessary for her growth.
Over the past couple of years, fans have been hounding Rihanna to release a new album. One fan even joked that RiRi probably had forgotten all about it, to which the award-winning singer responded with sarcasm. "HOW! Y'all would never let me Lolol," she said at the time, per Express. She wasn't lying, though. While she didn't put out albums as actively as she did in the past, she never stopped making music. The only difference is she didn't make it her sole focus. "I used to be in the studio, only the studio, for three months straight, and an album would come out," she explained to Interview Magazine in 2019, also discussing her beauty brand and lingerie line. "Now, it's like a carousel. I do fashion one day, lingerie the next, beauty the next, then music the next. It's like having a bunch of kids and you need to take care of them all."
And Rihanna did eventually have a literal kid that she had to look after, but she assured fans that there was definitely music coming soon. "Yes, you're still going to get music from me," she told Entertainment Tonight in February. Now, her newest single in six years is out, proving that RiRi is truly back.
A music hiatus was 'critical' for Rihanna's music career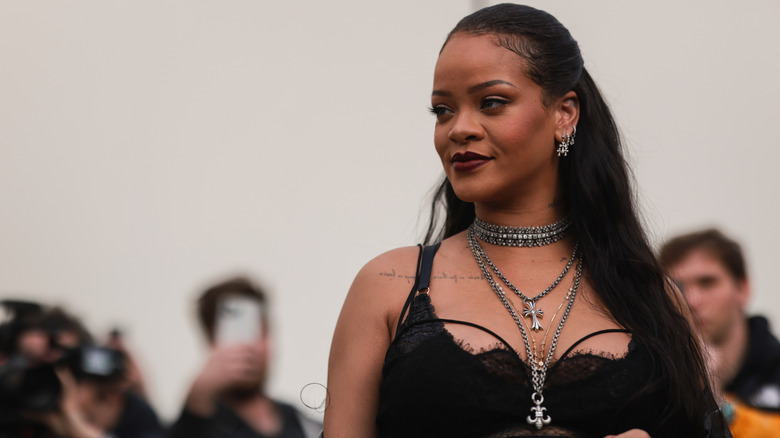 Jeremy Moeller/Getty Images
Rihanna is at the point in her career that whatever she releases would probably be successful, no matter the quality. But per a source close to the "Love on the Brain" singer, Rihanna deeply values her artistry and would never release material just because she's in high demand.
"Rihanna didn't want to just put any music out because the fans were asking for it," they told Hollywood Life. "It was critical that she needed it to feel organic because it's something she takes very seriously. The source added that RiRi's last record, "ANTI," took a toll on her. "She admitted that she struggled a lot with writing that album and it took her a few years to put everything together until she felt it was perfect. It was a challenging process, and she knew what it took to put out music again that she was proud of."
Aside from her single for the new "Black Panther" film, RiRi is also set to perform at the Super Bowl halftime show next year. There's no clear timeline yet as to when we can expect R9, but she did tell Vogue that it's going to be reggae-inspired. She teased, "It's not gonna be typical of what you know as reggae. But you're going to feel the elements in all of the tracks." You also don't have to worry about Rihanna ever quitting music because she has no plans on turning her back on it. "Oh, nooo," she assured. "Music is, like, speaking in code to the world, where they get it."