Twitter Keeps Comparing Nick Cannon To A Popular TLC Family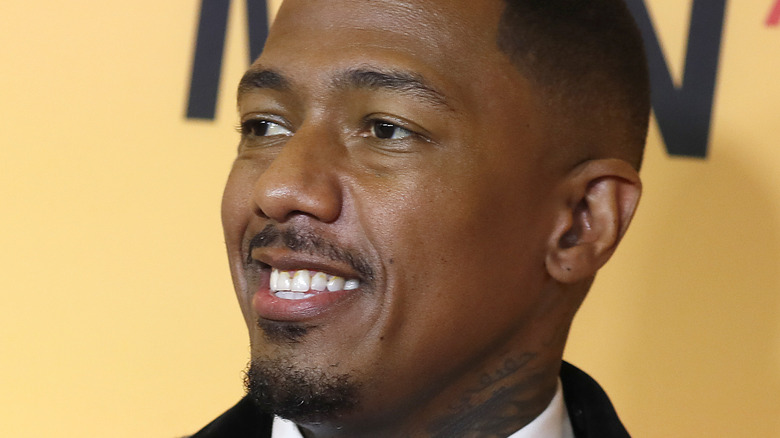 John Lamparski/Getty Images
Nick Cannon just welcomed his 9th child, and Twitter is poking fun at how he managed to father several children in such a short amount of time.
On September 15, "The Masked Singer" host revealed that he had recently welcomed his ninth kid, his first baby with model LaNisha Cole. "Introducing ONYX ICE COLE CANNON," he wrote on Instagram. "Once again Today I am in Awe of the Devine Feminine! God has given me and @MissLanishaCole the privilege of hosting an Angel here on earth. I vow to protect, provide, guide and love this child to the best of my abilities." This news comes off the heels of his previous announcement a month prior, saying that he's expecting his third child with model Brittany Bell. When the baby is born, it will be his tenth.
Fans can't help but scratch their heads at Cannon's decision to keep having children, but it doesn't look like the star sees any problem with it. "I always used to joke around and I was like, 'I want the 12 as in the 12 tribes,'" he once said on "The Breakfast Club" show, via Billboard. "But if I got 10 to 12, I wouldn't be mad at it." Twitter, however, can't help but make fun of the situation, likening him to one particular — not to mention controversial — reality TV star.
Twitter is comparing Nick Cannon to the Duggar family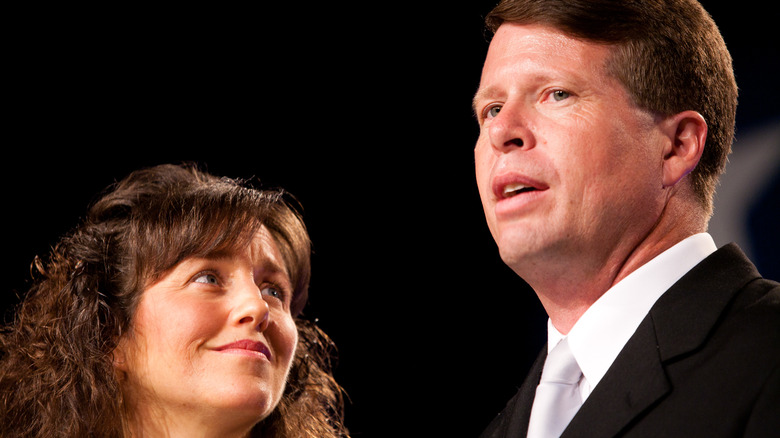 Brendan Hoffman/Getty Images
According to Twitter, Nick Cannon might as well star in his own show, "12 Kids and Counting." With the recent news of him welcoming more children to the world, he became the butt of jokes online, with fans comparing him to "19 Kids and Counting's" Jim Bob Duggar.
"I'm starting to get the impression Nick Cannon looked at Jim Bob Duggar and went 'Hold my beer,'" one person tweeted, with another writing, "Between the Duggar's clan, and Nick Cannon's endless offspring, the gene pool is forever altered on a large scale." There was even a fan who put up a poll on the site to ask everyone a burning question: "Will Nick Cannon have more kids than the Duggars?" As of writing, an overwhelming number of fans believe that he can "out-kid" the Duggars.
Cannon doesn't appear to be fazed by all this, however. He has repeatedly said in the past that it was his choice to father a lot of children, and it's something he's quite proud of. "I've learned so much just from my children, and it's so amazing," he said on "The Breakfast Club." "I think I've been through so much in my life physically, mentally and spiritually, the best place that I find is the time that I spend with my kids and that energy. And to get as much of that as possible and to pass on all that I've lived into something else, that's why I do it." And when asked the core reason why he wants a lot of children, he only had a single response: "But why do people question that?"