The Sad Reason Selena Gomez's Mom Refuses To Watch Her New Documentary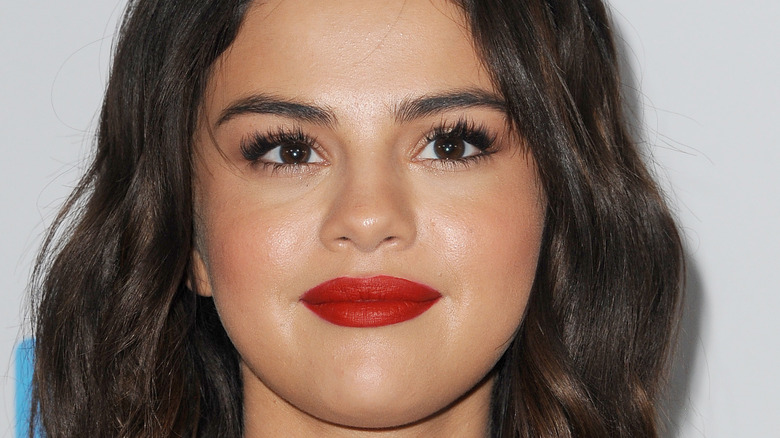 Tinseltown/Shutterstock
Everyone and their mother seems to be singing praises about Selena Gomez's new documentary, "My Mind & Me" ...except for Gomez's mom, Mandy Teefey, who admittedly hasn't seen it yet.
The film, which is now available on Apple TV+, gives fans an intimate look at the obstacles the singer has faced in her career, including her lupus diagnosis, kidney transplant, and struggles with bipolar disorder. It also shows glimpses of her past relationship with Justin Bieber and her way of grappling with her newfound superstardom. Per the documentary's description, it promises to offer a "uniquely raw" picture of how Gomez managed to reach a "new light" over the past six years. "No one cares about what you're doing. It's about who I am. Being okay with where I am. I am grateful to be alive," she says in the trailer.
While Gomez's fans have always been privy to her highs and lows, the documentary shows something far deeper — how an "unexpected turn pulls her into darkness." Because of this very reason, Teefy has a tough time watching the film in its entirety.
Selena Gomez's mom says the documentary is 'gonna hurt my stomach'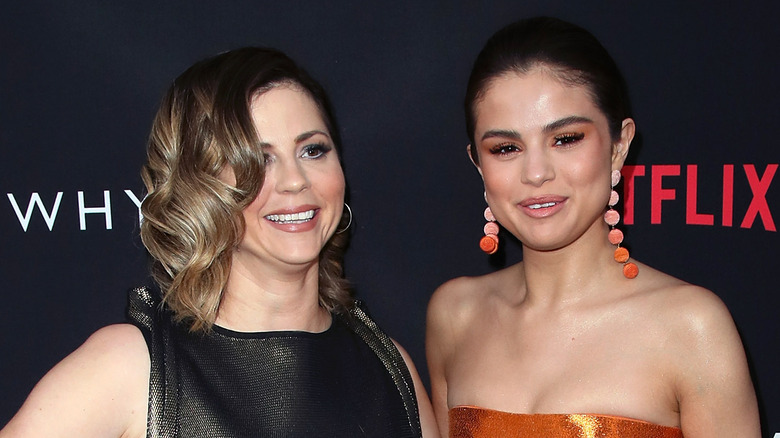 David Livingston/Getty Images
Selena Gomez's mother, Mandy Teefey, has been a witness to many of the singer's struggles throughout her life — and she's not ready to relive some of it yet. In an appearance on the "On Purpose with Jay Shetty" podcast, she admitted that she wouldn't be watching "My Mind & Me" anytime soon.
"The reason why is because we lived some of that together. We went through that, and we found healing, and we've moved past some of it," she explained. "And even if it's something she went through, and I didn't know she went through it, as a mother, it's gonna affect me. It's gonna hurt my stomach... I'm going to wish I could go and protect her." Teefey went on to add that she's not quite ready to see some of the worst moments in her daughter's life. "You want to take away your kids' pain. You don't want them to have to experience that even though that is part of developing who they're going to be."
In another interview with E! News, Teefey admitted that even Gomez agreed not to watch it yet for the same reasons. "It kind of just put me in a headspace that you just don't want to revisit after you've grown through so much," she said, adding that she'll make it a point to tune in sometime in the future. "When the time comes, and I feel like I'm ready to watch it, I'll watch it. But what I've seen of it, it's beautiful."