Leah Remini Makes Claims About The Mystery Surrounding Shelly Miscavige's Whereabouts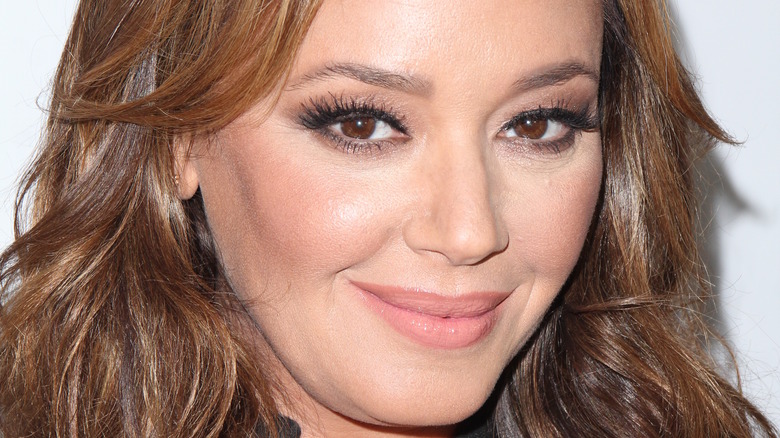 Kathy Hutchins/Shutterstock
Leah Remini is an American actor who is well-known for her former membership in the Church of Scientology, a highly controversial cult-like religion that many celebrities have been involved in over the years. Some claim Scientology has blackmailed or coerced certain celebrities into staying in the church, or at least not speaking out against it. 
Remini, who had been a Scientologist since she was nine, publicly left the church in 2013. Two years later, she released a tell-all memoir about her experience as a member of the religion, called "Troublemaker: Surviving Hollywood and Scientology." As she discussed in the book, the "King of Queens" star left in large part due to her misgivings over the whereabouts of Shelly Miscavige, the wife of Scientology leader David Miscavige. Shelly was last seen in public in 2007, and her whereabouts have become a source of public interest in the time since. Among the most concerned people was none other than Remini herself, who filed a missing person report with the LAPD about a month after leaving the church. 
However, the police called Remini's report "unfounded" soon after, and claimed they had located Shelly, rendering the report moot and the investigation closed. Now, though, the New York native has come out and revealed some devastating information on the missing person report she filed nearly a decade ago, putting serious doubt on the claims of the LAPD. 
Leah Remini calls out corruption of LAPD officer key in Shelly Miscavige investigation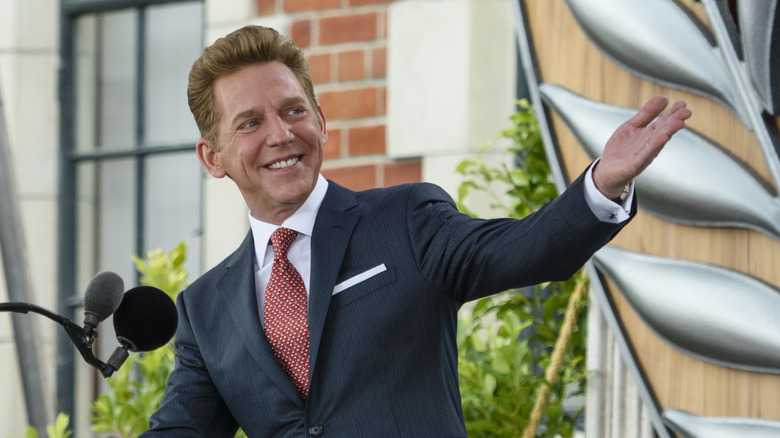 Handout/Getty Images
On November 10, Leah Remini released a long Twitter thread in which she broke down the disappearance of Shelly Miscavige and explained how the so-called "investigation" into her disappearance may have been compromised. 
Remini's thread was prompted in part by a New York Times investigative piece published on November 4. The article implicates retired LAPD captain Cory Palka as helping to cover up the sexual misconduct crimes of Leslie Moonves, then the head of CBS. In the thread, Remini revealed that it was Palka who was in charge of the division that investigated her missing person report on Miscavige — he was even the officer to whom Remini personally submitted the report. As the "Kevin Can Wait" star explained, Palka also had very close ties to the church of Scientology and personally received checks for LAPD charities from them. Remini said that the Times report begs the question, "what investigative information has he provided to Scientology over the years?" 
She revealed screenshots of emails exchanged between Palka and Scientology officials, which confirm the existence of a close and intimate relationship. According to Remini, when she first spoke to Palka to file the report, there was a letter from the Church of Scientology sitting on his desk, personally thanking him for his help with matters involving the church. As the 52-year-old stated, "Scientology has always done a great job at ingratiating itself with law enforcement despite being experts in obstructing justice."