Max Greenfield Has An Interesting Relationship With Gwyneth Paltrow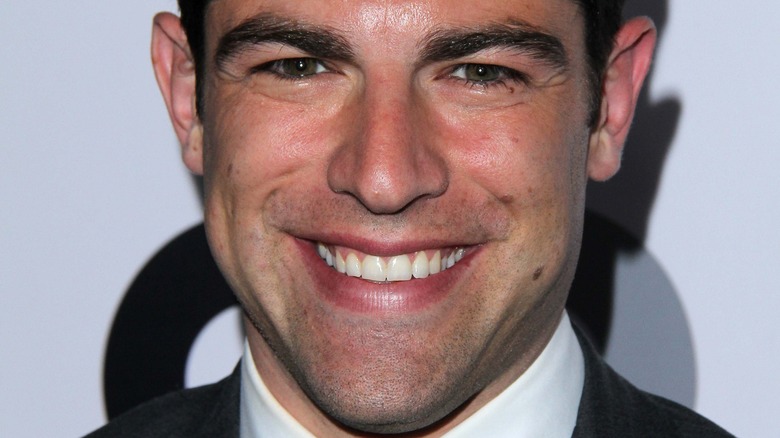 s_bukley/Shutterstock
Oprah Winfrey and Gayle King, Selena Gomez and Taylor Swift, Ben Affleck and Matt Damon. Those are a few of the famous faces we think of when we think of celebrity best friends. Two notable names we don't exactly think of when it comes to famous besties, though? Max Greenfield and Gwyneth Paltrow.
Of course, the two have a few things in common as high-profile actors (Greenfield has appeared in several big time TV shows in his time, like "New Girl" and "The Neighborhood," while Paltrow is famous for popping up in the likes of "Shallow Hal," "Emma," and "Sky Captain and the World of Tomorrow") but there's actually something more these two have in common — writing about lifestyle!
Yep, it turns out unlikely friends Greenfield and Paltrow have bonded quite a bit over that, building their friendship in a pretty unique way as they'd never actually met face to face. Really. So how did these two really get to know one another?
Max Greenfield and Gwyneth Paltrow exchanged emails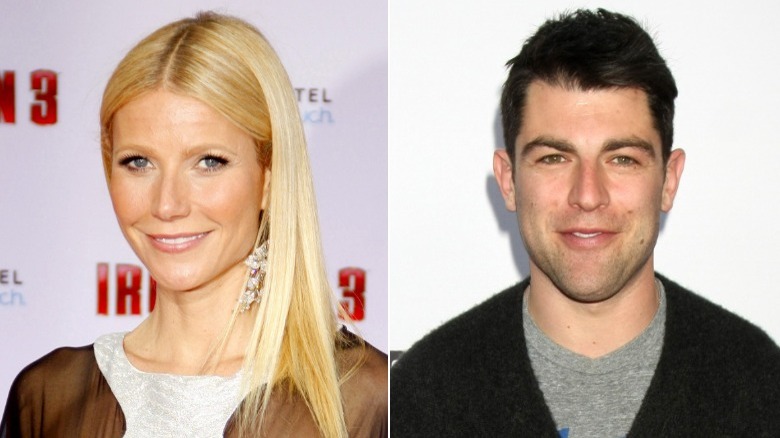 Tinseltown & Kathy Hutchins/Shutterstock
It turns out Max Greenfield and Gwyneth Paltrow are virtual pen pals of sorts, as the former "Ugly Betty" actor admitted to Us Weekly in 2012 that he and Paltrow would often exchange emails so he could provide content for her notorious lifestyle brand, GOOP. "I just think her website [GOOP] is fun! And I think she's fun!" he said at the time, admitting he was still yet to meet her in person. "I had done a piece for GOOP a while back and I e-mailed her recently and said, 'Hey, Gwyneth, what if my next piece for GOOP was me getting ready for the Emmys?' She was like, 'Done!' So now we are going to document it and put it on GOOP!" Paltrow then went on to preface that GOOP piece by calling him, "Probably my favorite actor on television."
Greenfield also gushed about his virtual back and forth with his fellow actor in a May 2012 GOOP newsletter, which he guest edited. Greenfield quipped in the piece, "How much of my happiness has to do with the fact that I now e-mail with GP? It's definitely a percentage. Be it a small one, this is my truth and I am okay with it."
How Max Greenfield and Gwyneth Paltrow's relationship came about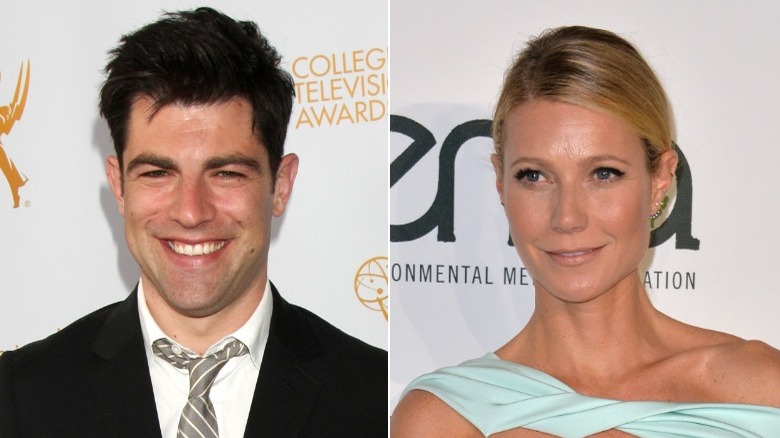 Kathy Hutchins & Featureflash Photo Agency/Shutterstock
So now we know Max Greenfield and Gwyneth Paltrow are email buddies, just how did this friendship happen? Well, Greenfield admitted to E! News it all came about because Paltrow was a "New Girl" fan. "She tweeted something about how she liked the show and I guess how much she was enjoying me on the show. So we got in contact with her and I said, 'You know I'm a big fan of your website and I said I'd love to write something,'" he explained.
Paltrow herself even copped to her love of the comedy, and Greenfield, during his 2012 GOOP guest edit. "I made a discovery that has made my life a better, happier place: the show 'New Girl,' of course! I fell in TV love with Schmidt, played by Max Greenfield, who's the kind of guy you lusted after at your cousin's Bar Mitzvah," she wrote in the GOOP newsletter.
But while Greenfield and Paltrow two clearly have a lot in common, don't think this relationship has ever been anything other than platonic. The actor was asked by E! News if he'd take as his date Paltrow to the Emmys, though he responded, "I think ultimately my wife would understand but even still I'm going to take my wife to the Emmys." Greenfield married his wife, Tess Sanchez, in 2008, while Paltrow (who was married to Coldplay's Chris Martin from 2003 until 2016) wed Brad Falchuck in 2018.