Lionel Richie Says Daughter Sofia's Relationship With Scott Disick Is 'Just A Phase'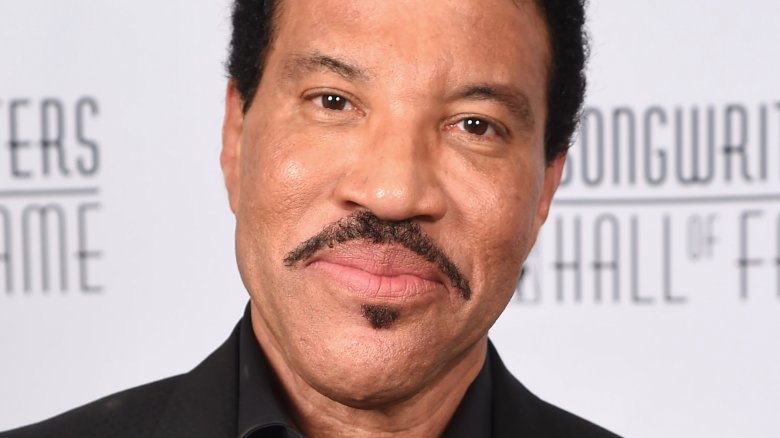 Getty Images
The "Hello" singer isn't exactly thrilled with his daughter's current romance.
On Saturday, Feb. 17, 2018, Lionel Richie gave his less than optimistic opinion on Sofia Richie's relationship with Scott Disick.
"It's just a phase and I'm going to stand real still in the corner, get me a good drink and not make too much noise," he told Australia's Daily Telegraph (via the Daily Mail).
The 68-year-old musician jokingly added, "Now I know what my parents meant when I came through the door with my Afro and my girlfriend and said, 'Dad, I'm in love.' My daughter is getting me back for my Afro days! She's 19. When you're 19, you know everything."
Still, Richie only had good things to say about Disick. "From what I met of him he's a very nice guy," he continued. "When you hang around the reality world, who knows what you are really doing? This is a well-oiled machine, the Kardashian machine. I don't really know what to think. I told Sofia I will have no opinion. I'll continue to be my cheerful self and move on."
As Nicki Swift previously reported, Disick, 34, and Richie, 19, made headlines when they went public with their relationship in September 2017 due to their controversial 15-year age difference.
Around Thanksgiving, the "All Night Long" crooner first chimed in on their high-profile romance. "Have I been in shock?! I'm the dad, come on," he admitted to Us Weekly. "I'm scared to death, are you kidding me?"
Disick's Keeping Up With the Kardashians co-stars also recently reacted to his new relationship. However, unlike Richie, they seemed surprisingly cool with Kourtney Kardashian's ex, with whom she shares three young children, dating a teenager. 
"I think it's a good thing. I just hope that he's making good choices and having fun and nothing's getting crazy," Kim Kardashian said in an episode that aired in early February, adding that things might be "a little more serious" than she previously thought. 
"Scott's eventually going to move on," the reality star continued. "If it ends up turning into something, great."
Meanwhile, during a conversation with Disick about who he's "going steady" with, Kris Jenner acknowledged the age difference between herself and late ex-husband Robert Kardashian, saying, "OK, so I was 17 and Robert was 12 years older." When Disick noted, "You were underage. [Sofia's] not," Jenner replied, "Touché."