Jamie Lee Curtis Doubles Down On Her Desire To Work With Lindsay Lohan Again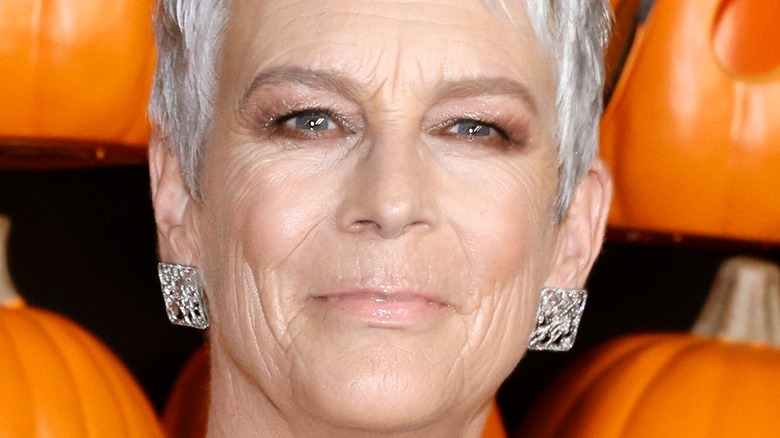 Ovidiu Hrubaru/Shutterstock
Jamie Lee Curtis and Lindsay Lohan are two of the most talked-about names in Hollywood, and as fans of the pair know, they have worked together in the past on the 2003 film, "Freaky Friday." In the movie, the pair played a mother/daughter duo who switch bodies as all hilarity ensues. According to IMDb, the film was pretty popular at the box office, grossing $160 million worldwide.
Curtis and Lohan have talked about working together on several occasions, including in a 2004 interview. According to Movie Web, Lohan sat down with Agent Orange, and the actor spoke about working with Curtis. "Me and Jamie got along right from the start. We had this great chemistry," she told the outlet before sharing more details on how it was really easy to work with such a seasoned veteran. "I think that Jamie and I have so much in common; it was easier for me to pick up little things that she does, and use that in the role," she added.
Around the same time as Lohan's interview, Curtis spoke with IGN about the "Freaky Friday" role and how it really brought her back to her teenage years. "It was a fun reminder," she told the outlet. "It gave me the ability to remind myself how difficult teenage-hood is. We think it's easy and carefree," she said before giving an impersonation. Now, she's ready to get back in the saddle and work with Lohan again — especially since Lohan has returned to acting. 
Jamie Lee Curtis wants a Freaky Friday reunion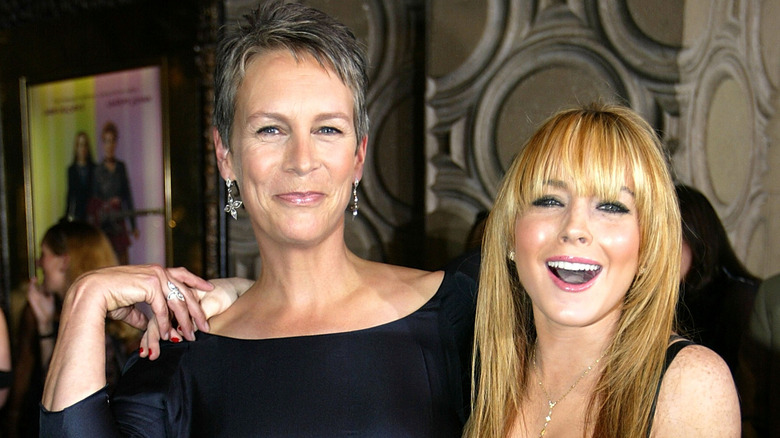 Carlo Allegri/Getty Images
Could Jamie Lee Curtis and Lindsay Lohan reunite on screen? If it was up to Curtis, it certainly seems like there's a chance! The star walked the red carpet to promote her film, "Glass Onion: A Knives Out Mystery," where she fielded various questions, including one about possibly joining forces with Lohan in another movie. It turns out, her answer is likely music to "Freaky Friday" fans' ears. "There would be nothing I would love more, honestly, than to be able to work with her again, share our time again, and now be able to share it at this age with both of us 20 years older, or whatever we are," Curtis told People. She also teased the idea of a "Freaky Friday" sequel as a potential idea if they did work something out. "We're talking," the "Halloween" star noted, adding that "there's a lot of good talk going on."
During an appearance on "The Tonight Show With Jimmy Fallon," Lohan also expressed interest on working with Curtis again. "Let's just take the fact that I was on set filming at the time, and Jamie Lee Curtis writes, and you just get excited and distracted immediately, so I had to bring myself down to Earth and be like, 'I'm on set, I have to focus.' Then she said 'Freaky Friday 2,'" and I got more excited," Lohan told Fallon. 
We'd love to see another installment so lets make this happen ladies!