The Touching Nickname Princess Diana Had For Prince Harry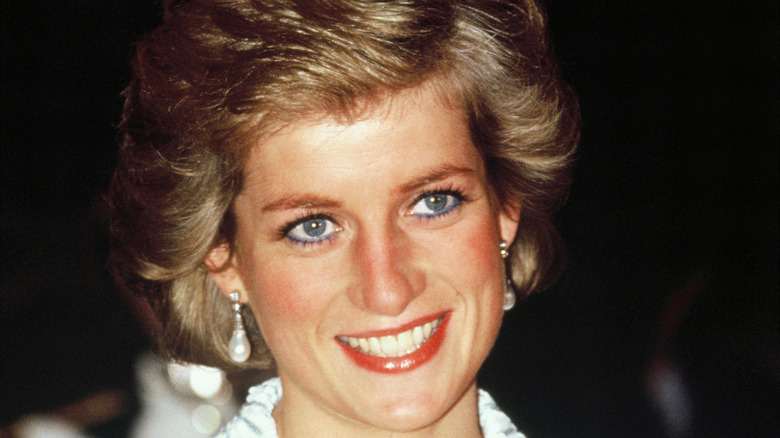 Georges De Keerle/Getty Images
Nowadays, Prince Harry, Duke of Sussex, may be known for many things and by many names. This has been true ever since his birth to King Charles III — then the Prince of Wales — and Princess Diana, the former Princess of Wales, in 1984. Ever since the day he was born, there was intense speculation over what Harry would be named, with bookmakers even taking bets on it (the favorites were George, and Philip — after his grandfather, Prince Philip). Unusually for a prince, Harry is actually one of the few royals to be officially recognized by a nickname. His real name is Henry Charles Albert David, and he was born Prince Henry of Wales. 
As many followers will recall, Princess Diana was incredibly close to her sons, and it may have shown no clearer than through a touching nickname she had for her youngest, Prince Harry — one which may make sense only to the keenest of royal observers. 
Princess Diana called Prince Harry 'My little Spencer'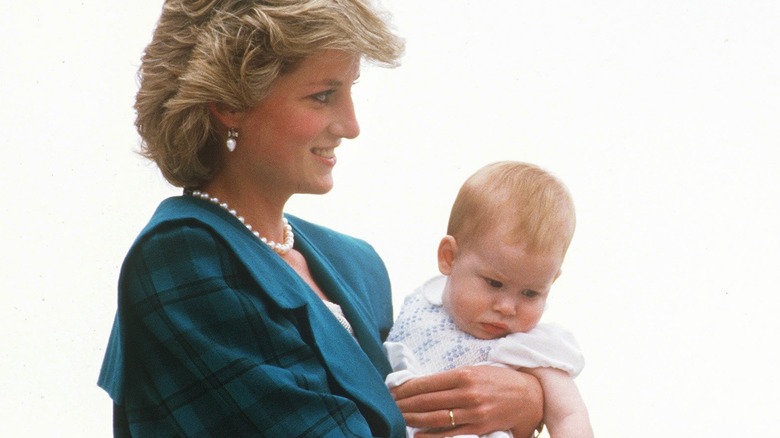 Georges De Keerle/Getty Images
Perhaps one of Prince Harry's most recognizable physical qualities is his bright red hair; hair which arguably stands out among the British royal family. Although his hair may seem unlikely given Diana's iconic blonde coloration and King Charles' (then) dark brown locks, Harry's flaming red color is in fact the result of a recessive gene. Many members of Diana's side of the family, the Spencers, have had red hair, most notably Diana's eldest sister, Lady Sarah McCorquodale. This led the former Princess of Wales to give Harry the touching nickname, "My little Spencer," per Glamour. 
According to Women & Home, this nickname may have also been a result of the similarities in personality that Diana saw between her and her youngest son. According to Majesty Magazine editor Ingrid Seward, "Diana always said that Prince Harry was the naughty one like her."
In fact, what many people may not know is that Harry's red hair was used to fuel rumors by some that he was not, in fact, the son of King Charles, then the Prince of Wales. The rumors stated that Harry's conception was actually the product of an affair between Princess Diana and James Hewitt, the family's former riding instructor. Hewitt bore some physical similarities to Prince Harry, Duke of Sussex, including his noticeably red strands. However, this is almost certainly not the case, as Diana and Hewitt didn't even meet until years after Harry was born, according to the BBC.
Princess Diana also called Harry 'Good king Harry'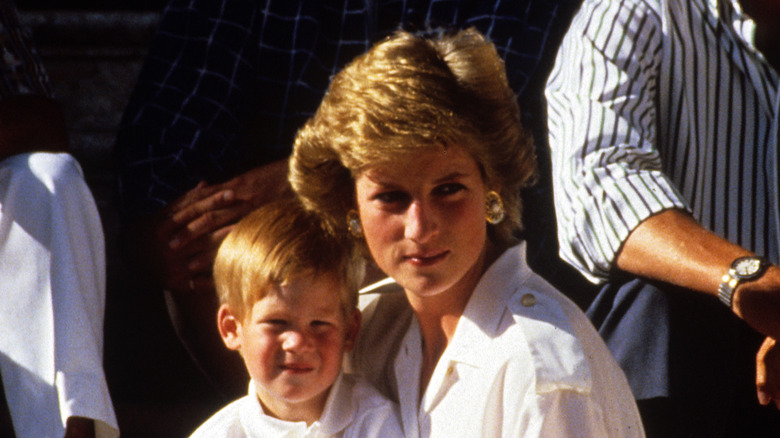 Anwar Hussein/Getty Images
Of course, given Princess Diana's heartfelt relationships she had with her sons before she died, it makes sense that her pet name, "my little Spencer," was not the only nickname she gave Prince Harry. 
As royal observers are well-aware, Harry's older brother, Prince William, has always been set to become king after their father, King Charles. However, there was apparently at least one person who may have wanted it to be otherwise: their mother. According to Royal Correspondent Robert Jobson, per Her, Diana reportedly believed that Harry would make a better future king than William. She even had a special nickname for him to this effect. "She used to refer to Harry as GKH," Jobson said, with the acronym meaning "Good King Harry." He said she used the moniker "because she thought he'd probably be better equipped for the role in the future than William."
Indeed, royal expert Angela Levin delved into this topic in her 2018 book, "Harry: Conversations with the Prince," where she wrote about how Diana identified features in her young son — who was only 12 years old when she died — that would make good qualities in a king. According to Reader's Digest, some of these traits included his "ability to cope," his "ease with people," and his "general gusto." William currently seems set, and willing, to become king, so it's unlikely that we'll ever get to see Harry fill the role his mother imagined for him.