Princess Diana And Dodi Fayed Weren't Together Long Before Their Untimely Deaths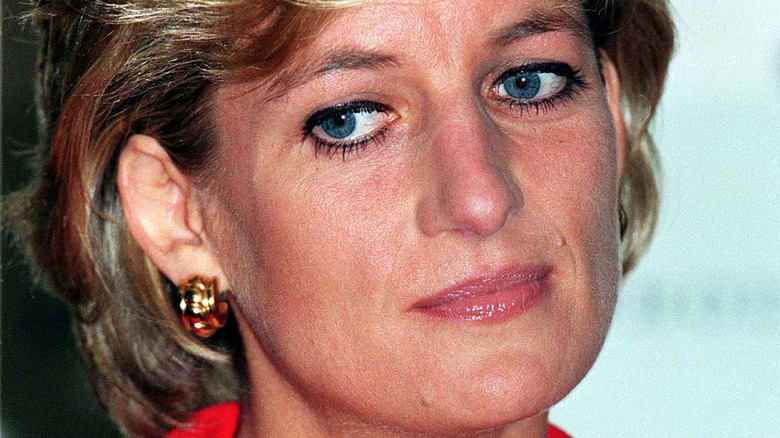 Anwar Hussein/Getty Images
Any follower of the British royal family is bound to remember the tragic life and death of Diana Spencer, Princess of Wales. Although she married King Charles III — then the Prince of Wales — in 1981, the marriage was not meant to last. After numerous fights, affairs, and even suicide attempts, the two separated in 1992 and officially divorced four years later, in 1996. Diana's public and private life continued to be a source of great interest to the public, however, and who she was dating was no exception to this attention. 
Diana dated several men after her marriage to Charles ended, including heart surgeon Hasnat Khan, and (allegedly) former rugby star Will Carling. However, there was only one man who Diana was with up until the moment of her death: Dodi Fayed, who died alongside her on that fateful day in August 1997. But how long were the two actually together before their untimely deaths? Well, as it turns out, probably shorter than you expected. 
If you or anyone you know is having suicidal thoughts, please call the National Suicide Prevention Lifeline by dialing 988 or by calling 1-800-273-TALK (8255)​.
Princess Diana and Dodi Fayed were only together for a few months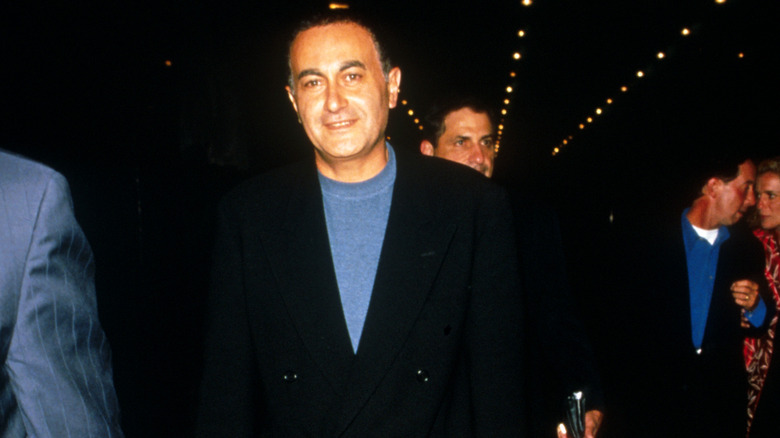 Evan Agostini/Getty Images
Surprisingly, although they may have spent their final moments together, Princess Diana and Egyptian billionaire and film producer Dodi Fayed were only together for a short time before their deaths on August 31, 1997. In fact, it was only that summer that the two got together. 
According to Time, although they may have met years before, Diana and Fayed only started dating a few months before they died — some have even guessed that the relationship probably began sometime around July 1997. Fayed came from a well-established background, as his father, Mohamed Al Fayed, is a highly successful Egyptian businessman and billionaire in his own right, having owned several companies which are well-established in Europe. 
Some of these companies include Harrods in London, and the Hôtel Ritz in Paris, where Diana and Dodi actually spent some of their final hours together on August 30. According to the BBC, rumors of the romance between the former Princess of Wales and Dodi began swirling in the U.K. when the tabloids snapped photos of them on Mohamed's yacht in the Mediterranean. 
Princess Diana may have only been dating Dodi Fayed to make another man jealous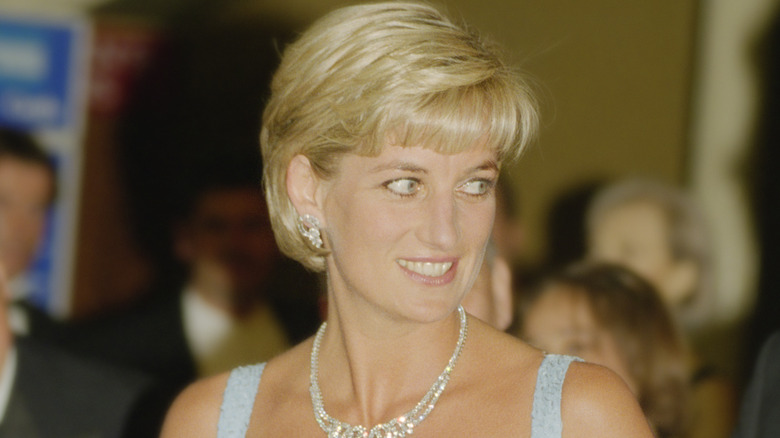 David M. Benett/Getty Images
Although it may have been Dodi Fayed who Princess Diana was with when she died, it was reportedly another man who held her true affection and may have even been the reason for her relationship with Fayed in the first place. 
Hasnat Khan was a British-Pakistani heart surgeon who was Diana's second-to-last romantic interest before her death. The pair dated from around 1995 to 1997, but likely broke up because Khan allegedly couldn't handle the media scrutiny surrounding Diana and their relationship, per Vanity Fair. According to people close to Diana, Khan was "the love of her life" and her "soulmate," according to Marie Claire, and she even referred to him as "Mr. Wonderful." 
As journalist and royal expert Tina Brown explained to Vanity Fair, Diana's relationship with Fayed was likely more or less a front to provoke the affection of Khan, her "true" love. In fact, the famous snapshots of her and Fayed on the yacht in the summer of 1997 were reportedly taken at the behest of Diana, who tipped off the photographer, Mario Brenna.