Why David Foster Has A Less-Than-Stellar Relationship With His Kids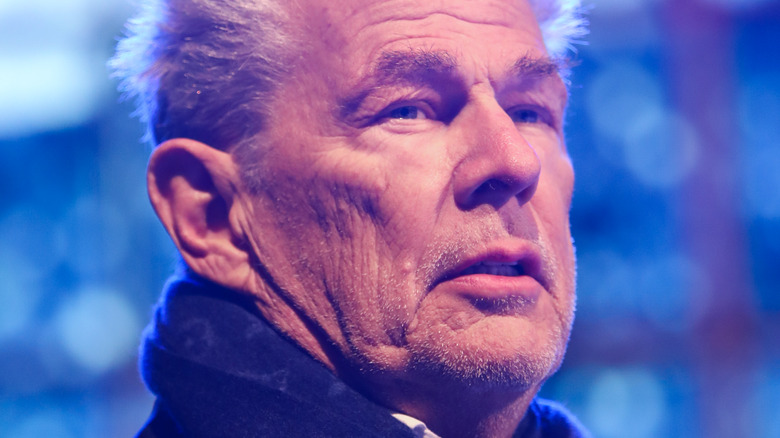 Paul Archuleta/Getty Images
Music legend David Foster has been married more times than many might think, and along the way, he's welcomed several children into the world ... but that's not to say he's always had the best relationships with them. 
Through his marriages to B.J. Cook, Rebecca Dyer and, most recently, the much younger Katharine McPhee, David has five children: daughters Amy, Sara, Erin, and Jordan Foster, and son Rennie David Foster. However, he also welcomed another daughter prior to any of those marriages — though, per Closer Weekly, Allison Jones Foster was put up for adoption soon after her birth. In light of that, for the first 30 years of Allison's life, she did not have a relationship with her biological father. That said, the two ultimately met once she was an adult, and today, they are said to be pretty close. In fact, she's even the Director of Business and Stakeholder Relations at The David Foster Foundation. 
Unfortunately for the rest of David's kids, however, it doesn't seem like his absence during their formative years was limited to Allison. Far from it, adopted or not, for a long time, David had little to no relationship with any of his biological kids...
David Foster often spent more time with his stepchildren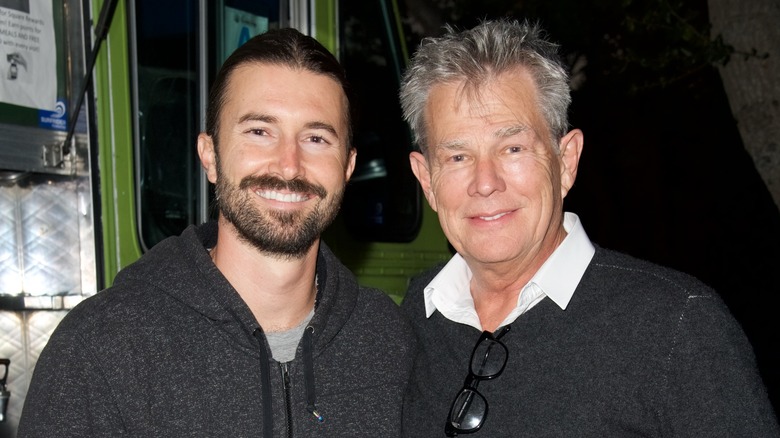 Earl Gibson Iii/Getty Images
Thanks to his many marriages, David Foster has become a stepfather many times over. And sadly for his biological kids, his stepchildren often had more of a relationship with him. 
On Kate and Oliver Hudson's podcast, "Sibling Revelry," Sara Foster revealed, "Our father ... wasn't raising us. He was raising Brandon and Brody [Jenner]." Sara continued, noting that she developed emotional trauma from "watching my father raise other children." And she meant that in the most literal sense of the word. In 2005, David starred alongside ex-wife Linda Thompson and her sons, the Jenner brothers, in "The Princes of Malibu." Per IMDb, the reality show centered on David's attempts to "instill values in his stepsons." A show on parenting featuring the Foster sisters' own absent father? Yikes. David's second-eldest daughter, Amy Foster also chimed in on her extensive brood of half- and step-siblings. Per Rolling Stone, in David's documentary, "David Foster: Off the Record," she complained, "I have 10 siblings and I'm an only child. That's really f***ed up."
Tumult aside, Sara and Erin Foster have nothing against their step-siblings. Of the Jenners, Sara told Larry King, "We're still really close with them." Likewise, on Jenny McCarthy's SiriusXM show, they only had good things to say of David's stepchildren through his marriage to Yolanda Hadid. Erin even shared, "There was a period of time where we had this really great, like, family ... unit ... we never had that our whole lives." 
David Foster's relationship with his daughters is on the mend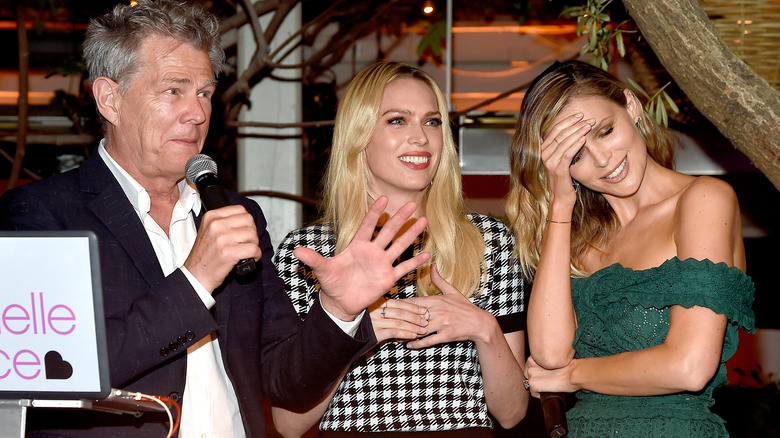 Frazer Harrison/Getty Images
While David Foster's relationship with his stepchildren undoubtedly put strain on his relationship with his biological daughters, today, Sara and Erin Foster applaud him for staying close with his bonus kids, even post-divorce. Speaking to Larry King, Erin gushed, "He's obviously had a lot of step-kids come in and out of his life, and he ... always maintains a really good relationship with them, regardless of what happens in the marriage." 
Respecting that dynamic isn't the only thing she and Sara have come to understand better, though. They've also come to terms with the fact that, for many of their early years, work was his top priority. David, himself, admitted to Today that he's able to spend more time with his first child with Katharine McPhee, Rennie David Foster, than he did with his daughters. "It's the standard thing of like, 'Oh, well you were so young when you had your children and you were working day and night, you never saw them.' And there is some truth to that, sadly," he explained. That said, Sara told People that, especially now, it's not something she holds against him: "It's impossible to be a perfect parent, and you don't realize that until you have your own kids."
David Foster might not always have had a stellar relationship with all his children, but their dynamic is certainly on the mend — and we couldn't be happier for the extended Foster brood.