The Funny Nickname Prince William Received During His Time In Military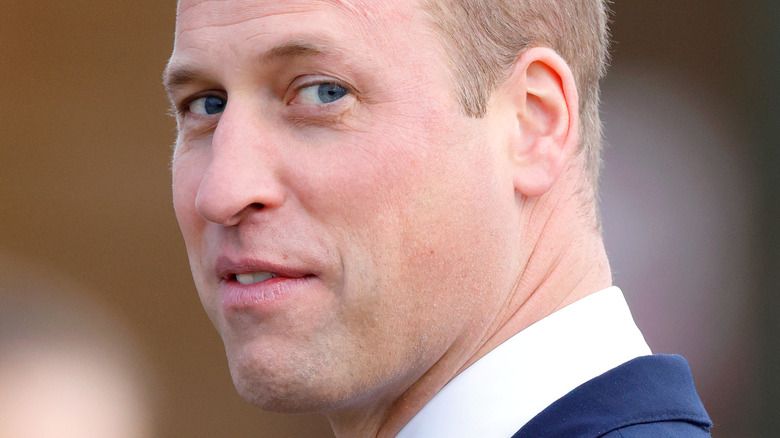 Max Mumby/indigo/Getty Images
Most people have received a funny nickname at some point in their lives — and the future king is no exception. 
It's worth noting that the royal family is no stranger to funny nicknames, in general. It's long been known that Queen Elizabeth's nickname in family circles was "Lilibet." However, according to The Sunday Times, the late Prince Philip often called her "Cabbage" as a term of endearment. Strange though that may seem, the screenwriter of "The Queen," Peter Morgan, told the outlet that it was true. "I inquired in royal circles and was told on very good authority that that is what the duke sometimes calls the queen," he said. Another royal with a playful nickname? The queen consort-to-be, Kate Middleton. According to OK!, while on an official engagement at the prep school she'd attended, the new Princess of Wales revealed that during her time there, she'd been nicknamed after one of the school's guinea pigs. "There was one called Pip and one called Squeak, so my sister [Pippa] was Pip and I was Squeak," the Princess of Wales reminisced. 
Amusing though those monikers may have been, though, Prince William's old nickname might just take the cake...
Introducing... Prince Billy the Fish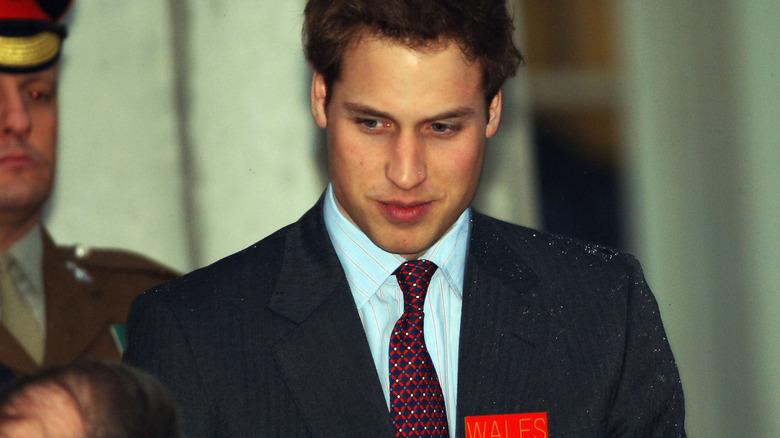 Anwar Hussein/Getty Images
Prince William has had several names bestowed upon him over the years. For starters, per his birth certificate, he was named His Royal Highness Prince William Arthur Philip Louis (via Cosmopolitan). As noted by Marie Claire, during his schooling years, the heir to the throne used the name William Wales (after his father's title at the time). And, when he wed Kate Middleton in 2011, The Guardian reported that the queen had given him a new title: Duke of Cambridge. However, once upon a time, in the Royal Air Force, he was known as... Billy the Fish. 
For reference, Billy the Fish is a comic book character. Per IMDb, he's a "Half man/half fish goalkeeper" at a British soccer club — and was so popular in the '90s that a TV show was developed around him. That's great for Billy and all — but how did the heir to the throne manage to score the nickname? According to LondonNet, a source told The Sun, "The boys knew that William was officially called Flying Officer Wales ... They decided Wales sounded like Whales, and given his name is William the obvious nickname was Billy the Fish." 
Yeah... obviously. 
Prince William didn't mind his moniker one bit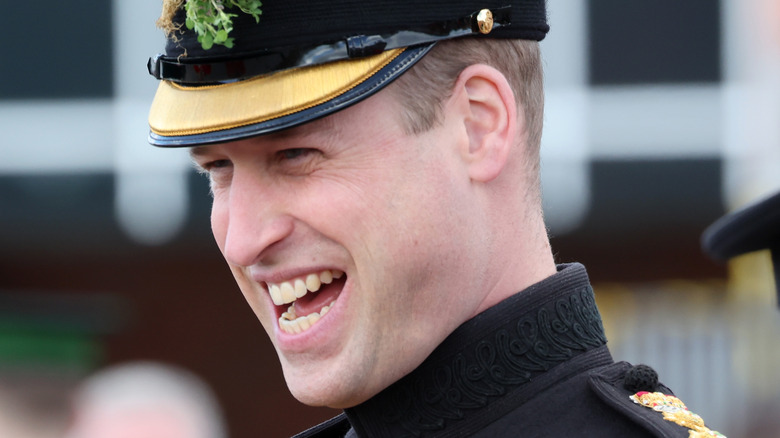 Chris Jackson/Getty Images
Luckily for his colleagues, the Prince of Wales didn't mind his fishy alias. In fact, according to a source speaking with The Sun, the future king was actually "tickled pink with the nickname" (via LondonNet). That's just as well, as his peers were said to have commissioned a badge bearing the name and planned to give it to him upon completing pilot training. According to the outlet, the prince learned of that plan, and it became "an extra incentive for him to qualify." 
There's no word on whether that actually panned out, but we wouldn't be too shocked if it had. After all, a source claimed that it wasn't just the prince's pals who used the moniker. "What started as a bit of a joke has become serious ... the nickname has stuck. Some of William's teachers are using it now as well!" they claimed. Talk about making it o-fish-al! 
Perhaps the prince's love for the nickname stemmed from finally shedding another moniker which, by his own admission, stuck longer than he'd liked. In an interview with NBC back in 2007, he joked that the nickname "Wombat" had been given to him by his mother, Princess Diana, during their royal tour to Australia — and that was that. "I can't get rid of it now," he shrugged. Well, that was until he became Billy the Fish, a name we certainly won't be forgetting anytime soon.