Aly Raisman Sues U.S. Olympic Committee, USA Gymnastics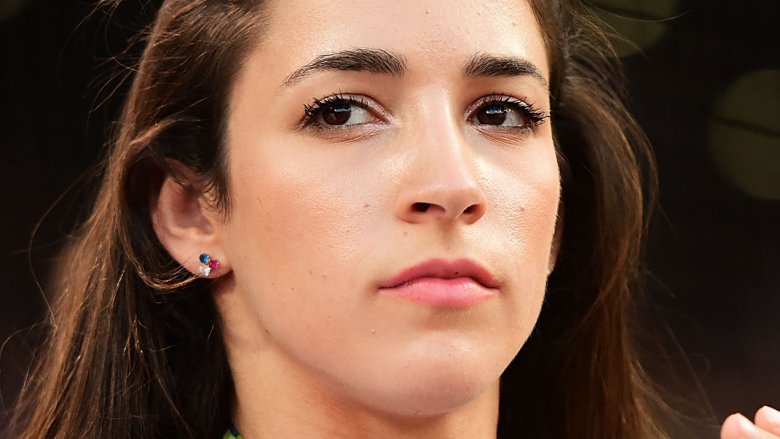 Getty Images
The Olympic gymnast is taking legal action.
Aly Raisman has officially filed a lawsuit against the U.S. Olympic Committee and USA Gymnastics following former team doctor Larry Nassar's sexual abuse scandal, NBC News reported on Friday, March 2, 2018.
In court documents obtained by the publication, the 23-year-old Olympian claimed that the organizations either knew or should have known about Nassar's predatory behavior against young gymnasts, which occurred under the guise of medical treatment for injuries. Raisman further argued that the organizations put "their quest for money and medals above the safety" of their athletes, alleging that the USOC and USAG failed to intervene and discipline Nassar before he was officially removed from his position.
"After all this time, they remain unwilling to conduct a full investigation, and without a solid understanding of how this happened, it is delusional to think sufficient changes can be implemented," Raisman, who is seeking a trial by jury, released in a statement. "I refuse to wait any longer for these organizations to do the right thing. It is my hope that the legal process will hold them accountable and enable the change that is so desperately needed."
In response to the lawsuit, USA Gymnastics released a statement to E! News. "USA Gymnastics supports our athletes...who have shared their experiences with abuse, and we are very sorry that any athlete has been hurt by the despicable crimes of Larry Nassar," the statement read. "USA Gymnastics first became aware that an athlete had expressed concern about a procedure by Larry Nassar in June 2015, which led USA Gymnastics to report Nassar to the FBI and dismiss him from further involvement with USA Gymnastics."
The statement continued, "USA Gymnastics is committed to doing everything we can to prevent this from happening again by making bold decisions and holding ourselves to the highest standards of care."
As Nicki Swift previously reported, Raisman, who said she still suffers from depression and anxiety due to the sexual abuse she suffered, came forward with allegations against Nassar in November 2017. "Why are we looking at why didn't the girls speak up?" she told 60 Minutes at the time. "Why not look at what about the culture? What did USA Gymnastics do, and Larry Nassar do, to manipulate these girls so much that they are so afraid to speak up?"
Over 250 women, including McKayla Maroney, Gabby Douglas, and Simone Biles, have accused the disgraced doctor of sexual assault. In December 2017, Nassar was sentenced to 60 years in federal prison after pleading guilty to possession of child pornography and molesting ten girls.