What Really Happened With Bethenny Frankel's Failed Talk Show?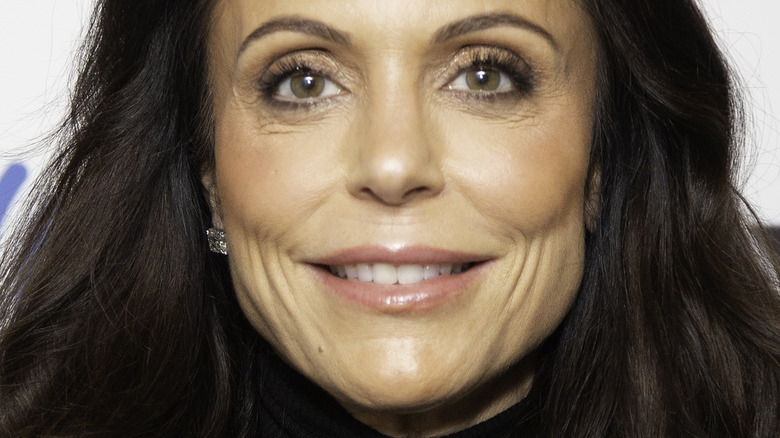 Santiago Felipe/Getty Images
As a "Real Housewives of New York" alum, Bethenny Frankel will go down in history as one of the most memorable reality show stars of all time. However, the New York native has also made major boss moves outside of the franchise, which she's twice departed (after Seasons 3 and 11), per People. In 2012, Frankel landed her own talk show on Fox, entitled "Bethenny" (via the Los Angeles Times). While chatting with Ellen DeGeneres, who produced the show, Frankel shared her reaction to the opportunity. "I'm so excited, you have been so behind me for so long and so supportive, and so mellow," said Frankel. "I've so enjoyed working with you and I'm so excited," she added. 
Over the course of the show's run, Frankel delivered entertaining, insightful, and, at times, confrontational interviews, with celebrities like Martha Stewart, Kate Gosselin, and most infamously, Omarosa. There were also lighter moments thrown into the mix, including the time "Real Housewives of Atlanta" star Kandi Burruss gushed about her wedding. Unfortunately, "Bethenny" didn't make it past one season. After filming 185 episodes, the show was canceled, per People. Years later, we know just what went down.
Bethenny Frankel's talk show canceled due to ratings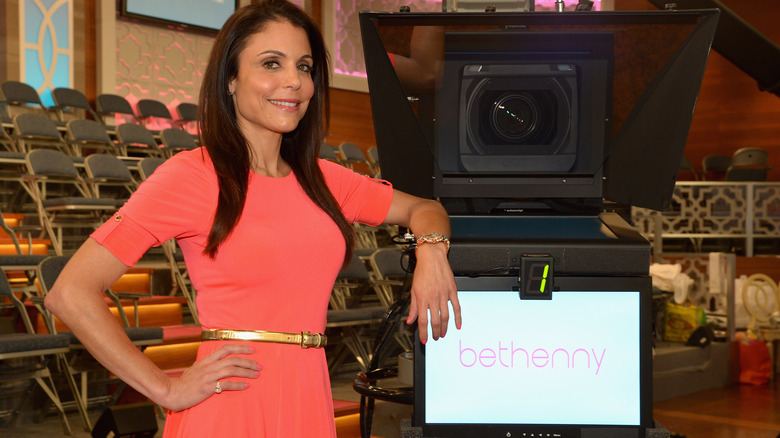 Mike Coppola/Getty Images
Officially, low ratings did "Bethenny" in, according to Deadline. Per the publication, executives were actually keen on renewing Frankel's show, however, the numbers just didn't hold up against Meredith Viera's talk show. And of all of the talk shows on that year, "Bethenny" came in 14th place, per E! News. At the time, Frankel released a statement via The Hollywood Reporter. "I had a blast doing this show with Telepictures. My entire staff worked so hard and made every day so much fun. I am thankful for the experience and for all my fans who tuned in every day," she said.
Years later, in 2015, Frankel shared why she believed her talk show didn't work out. "It was way more constricting — it was like directing traffic," Frankel shared with Haute Living (via Page Six). "It was way more filtered and edited than I like to be . . . I have a mouth for nighttime and I can't be shackled." Despite Frankel's version of the show's shortcomings, she was actually happy with how everything turned out. "I am relieved," said Frankel in a now-deleted blog post (via ABC News). "What I really want right now is to be with my daughter, to do yoga, to focus on Skinnygirl and my writing, and to give myself a break."
Bethenna Frankel has a new TV show in the works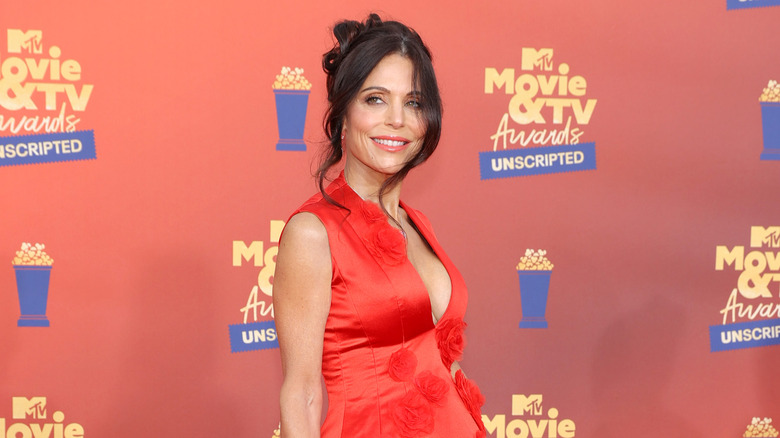 Rich Polk/Getty Images
Even though it's been nearly a decade since "Bethenny" came and went, Bethenny Frankel has made sure to keep her name in the world's collective memory. In addition to her various business ventures, she's joined the podcasting world with her super candid, super juicy podcasts. Frankel's first podcast is called "Just B with Bethenny Frankel," and is focused more on general celeb gossip. "ReWives with Bethenny Frankel," which launched in November 2022, is Frankel's podcast to talk about all things "Housewives."
Now, Frankel is gearing up to return to TV, but it's not to return to "Real Housewives of New York." According to E! News, Frankel (along with "Shark Tank" alum Kevin O'Leary) are set to co-host Season 2 of CNBC's "Money Court." According to Next TV, the show will have O'Leary and Frankel handing down judgements over various financial disputes."I was attracted to the project because, truthfully, I hadn't heard of the show last year," Frankel shared during an interview with People. "I thought it was a new show when it was proposed to me, because it just sounded like such a great idea. I like things that aren't derivative, that are brand-new, that no one's really done before."