Taylor Swift Once Had A Brief Romance With Her Music Video Co-Star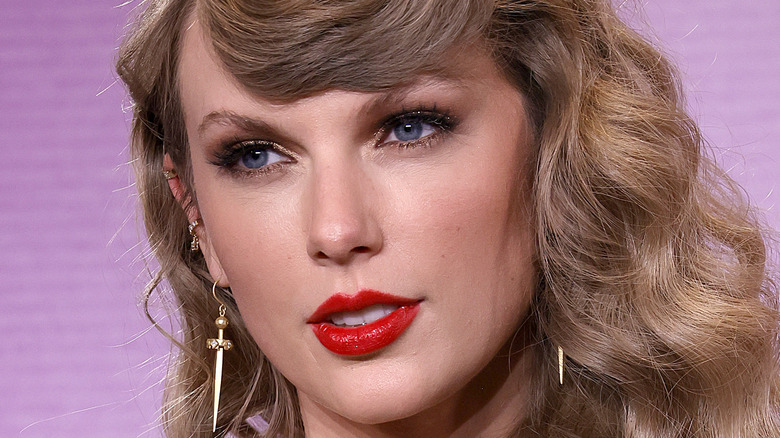 Frazer Harrison/Getty Images
According to Taylor Swift herself, she's "got a long list of ex-lovers." And if the endless tabloids about her love life are to be believed, she was telling the truth.
For nearly as long as she has been in the spotlight, Swift's romances have always been a topic of interest to fans and the media. She has inadvertently cultivated a reputation of someone dating around, considering how even her flings find themselves in the headlines. But really, the Grammy winner has only seriously dated a few lovers; it just so happens that a handful of them are fellow celebrities, too, including Harry Styles, Jake Gyllenhaal, John Mayer, Joe Jonas, and Calvin Harris.
If you're going to consider short-lived romances, the list is a bit longer, but Swift has seemingly kept those a bit more under wraps. In fact, not many are thoroughly familiar with Swift's entire dating history, which apparently includes some stars she has worked with. Case in point: Lucas Till.
Taylor Swift had a fling with Lucas Till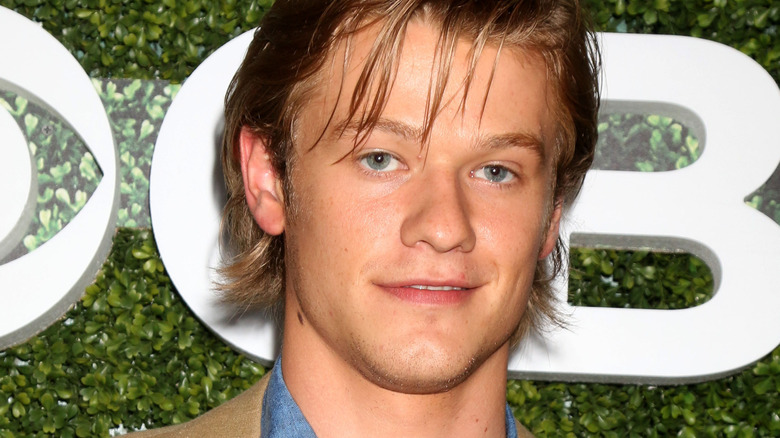 Kathy Hutchins/Shutterstock
As it turns out, Taylor Swift is not immune to falling in love with her co-stars. She had a short-lived tryst with actor Lucas Till, whom she met on the set of "Hannah Montana: The Movie," where she had a cameo role, per Page Six.
Till then starred in the music video of Swift's hit track "You Belong With Me," in which he played the singer's love interest. They apparently struck up a relationship then, but sparks fizzled out almost as fast as they flew. "We dated for a little bit. But, there was no friction because we were too nice," Till told MTV News in 2009 of their fling. "We just really both liked each other ... [but] most relationships work out cause you get along and then you don't, and then you make up, and it's passionate." Ultimately, though, they broke up because their feelings weren't mutual. "With us, I really just liked her as a friend, he added. "That's the only reason that didn't work out."
And while they weren't meant for each other, Till admitted that Swift was a great smooch partner. "I chose Taylor Swift," he told the outlet when asked to pick who between Miley Cyrus and Swift was the better kisser, adding, "I'm gonna stick with that answer."
Taylor Swift fell in love with another co-star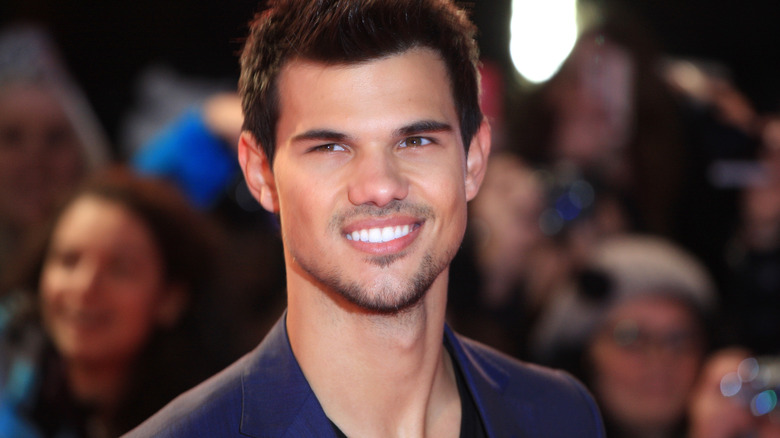 Featureflash Photo Agency/Shutterstock
Lucas Till wasn't the only co-star Taylor Swift had a fling with. The same year that she briefly dated the "MacGyver" actor, Swift also had a brief romance with her "Valentine's Day" co-star Taylor Lautner.
Swift rarely confirms her romances, but she made an exception for Lautner in her "Saturday Night Live" musical monologue. "If you're wondering if I might be dating the werewolf from 'Twilight,'" she sang, then blew a kiss and said, "Hi Taylor!" before joking, "I'm not gonna comment on that in my monologue." Lautner returned the favor in his December 2009 "SNL" appearance, noting that he didn't get the chance to defend Swift against Kanye "Ye" West at the VMAs and wanted to make up for it right there and then. "What I really wanted to do was this," he quipped and "fought" a cardboard cut-out of Ye.
Unfortunately, the two Taylors broke up in the same month, but Swift told Glamour in October 2010 that she and Lautner remain the best of friends. It's possible to be friends with your ex, after all! "He's wonderful, and we'll always be close. I'm so thankful for that," the crooner shared. And in true Swift fashion, fans believe Swift apologized to the actor in the form of a hit song. "Wishin' I'd realized what I had when you were mine / I'd go back to December, turn around and make it alright," the lyrics to "Back to December" read (via Genius). "I go back to December all the time."