How Many Times Has Christina Hall Been Married?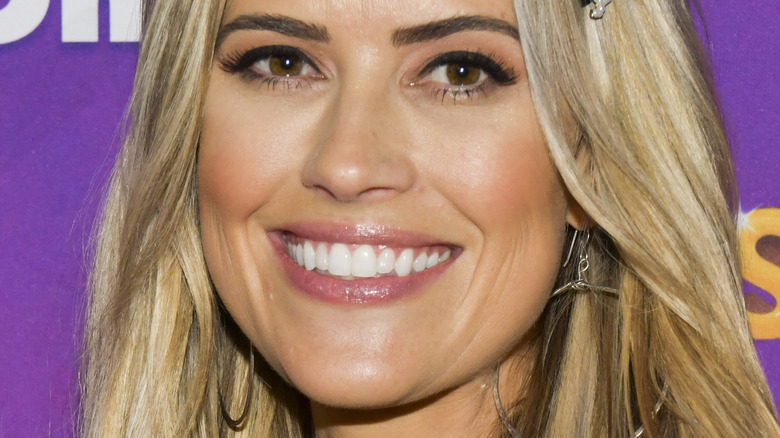 Rodin Eckenroth/Getty Images
Like her show, Christina Hall's relationships have had her in some unexpected situations. The TV personality has worked hard to build a good relationship with her current significant other, but it did take her a couple of tries. Hall has been open about her relationships, especially because she previously had a show with her ex-husband, Tarek El Moussa, per Insider.
Her divorce from El Moussa was only one of the relationships that ended badly for Hall. In 2021, Hall divorced her second husband, Ant Anstead. Despite all the trials and tribulations in Hall's love life, she never gave up on finding the one. She shared with E! News, "I believe that everyone deserves to have love and find love and I hope that happens for me." Hall, who had children from a previous marriage, shared how they play a role in her finding love. She explained, "But it would take a really special someone and my goal right now is just to focus on my kids and keeping my private life, as private as it can possibly be." No matter how much you may want to keep something private when you find love, all you want to do is shout it from the rooftops.
According to Insider, Hall quickly moved on to Josh Hall. It seems that Hall found the right one as she and Josh tied the knot. As they say, the third time's the charm.
Christina Hall's public breakup with Tarek El Moussa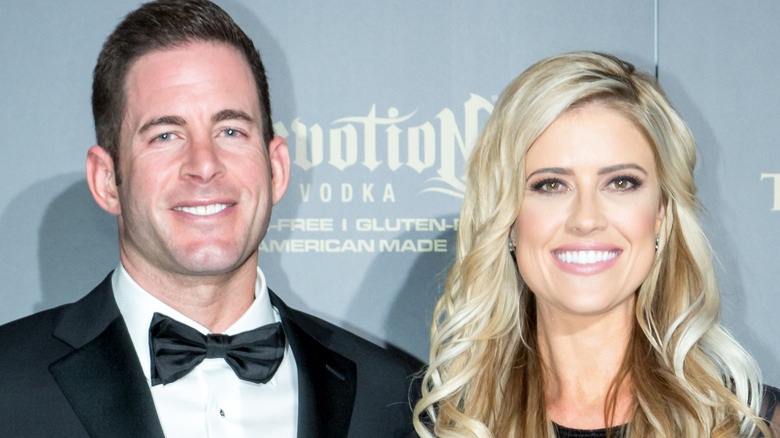 Greg Doherty/Getty Images
For most people, when you go through a breakup you get to handle it in private with only the closest people you know. Christina Hall and Tarek El Moussa did not have this option. The two started their own HGTV show "Flip or Flop" in 2013, per Insider. The couple was already married and had one child when the home renovation show began airing. Insider reported that in 2015, the couple welcomed their second child while the show was still airing.
"Flip or Flop" quickly became popular amongst fans as they amassed millions of viewers, as reported Deadline. Unfortunately, unlike the show, the couple was unable to keep their relationship as successful. In 2016, the couple announced they would be separating, per US Weekly. They released a statement, "Like many couples, we have had challenges in our marriage." The couple also addressed an incident where the police were called to their house and shared it was a misunderstanding. The statement continued, "Together, we have decided to separate while we reevaluate the future of our marriage."
Despite their divorce, the two remained cordial with one another both for their kids and their show. Deadline reported the couple continued to work together on "Flip or Flop" until 2018. Instead, the couple went separate ways and both Hall and El Moussa started their own shows. By this time, Hall had already found a new loving relationship with Ant Anstead, as reported by Insider.
Christina goes from Ant Anstead to Josh Hall
Following Christina Hall's divorce from Tarek El Moussa, Hall moved on to someone new. Insider reported Ant Anstead and Hall kept their relationship private at the start. But, by the end of 2018, Hall and Anstead took their relationship to the next step and got married. The couple welcomed their child a year later before things took a turn.
People reported Hall took to Instagram in September 2020 to announce her separation from Anstead. She shared, "Ant and I have made the difficult decision to separate. We are grateful for each other and as always, our children will remain our priority." Months after the announcement, Hall had a new shoulder to lean on. Insider shared that in early 2021 Hall began dating Josh Hall. The two dated for several months before announcing their engagement in September 2021 (via Insider).
The couple decided to skip the big wedding and tie the knot in private in April 2022, as reported by Yahoo! Life. In September 2022, however, the two had a big ceremony in Hawaii. Hall posted a photo on Instagram of the two at the wedding. She said, "Shared vows in front of family and our close friends. Everything in life has led me to where I am right now, which is exactly where I want to be." So, even though Hall has gotten married 3 -– technically 4 times -– it all led her to find her true love.