Are Lauren Conrad And Whitney Port Still Friends After The Hills?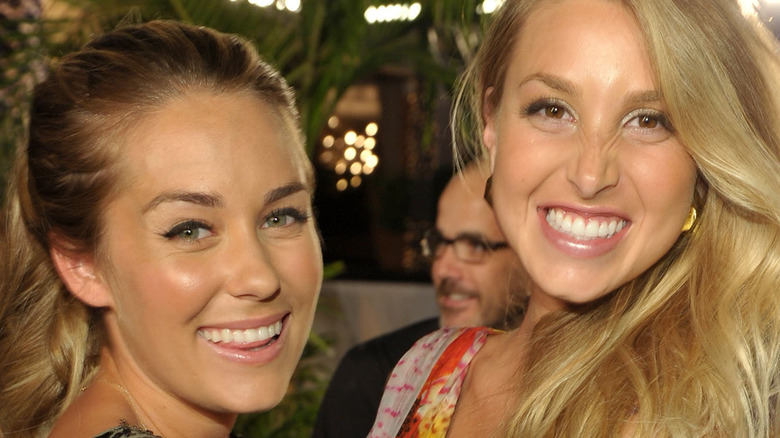 John Shearer/Getty Images
Once upon a time, on a show by the name of "The Hills," audiences bore witness to the friendship between two Teen Vogue interns. At this point, it's been years since the story came to an end and both interns went their separate ways. Still, fans can't help but wonder: did Whitney Port and Lauren Conrad's friendship have a happily ever after? 
News that Conrad would be leaving "The Hills" first broke in 2009. The OG cast member — whose journey fans had been a part of since her high school days thanks to her time on "Laguna Beach" — left halfway through Season 5. And let's just say, her final scene was pretty dramatic. How else could one describe Conrad sneaking out of the side of a church while the rest of the cast were out front celebrating her former bestie Heidi Montag's wedding? 
When Port spoke to MTV in the wake of Conrad's departure, she painted a sympathetic picture. "I think she needs to do what she wants to do ... She's had her life on tape since she was 16 years old," she pointed out. What's more, she added that Conrad had actually spoken with her about leaving. "We talked about that a lot," she revealed. That said, while all signs point to Conrad and Port having a pretty supportive dynamic, since leaving the show, the "Laguna Beach" alum has been a little distant with almost all of her former co-stars. So, our question remains. Are they still friends? 
Whitney Port and Lauren Conrad did drift apart -- but it was never personal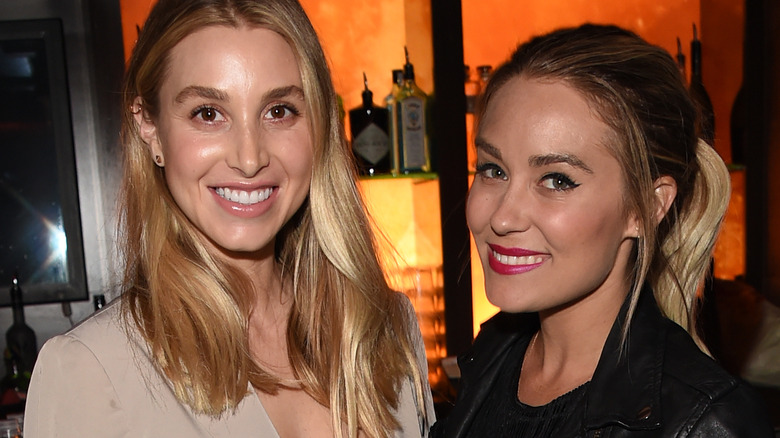 Jason Merritt/term/Getty Images
As it turns out, Lauren Conrad and Whitney Port did drift apart after "The Hills." However, according to the women themselves, it was never personal. 
In a 2020 episode of Port's podcast, "With Whit," the former co-stars addressed the situation, and Conrad admitted that in the immediate aftermath of her departure, she did pull back from her cast mates — Port included. "I stopped filming, and then I just kind of needed clean break for a minute, to ... emotionally recover," she explained. From there, life simply got in the way. That said, she made sure to point out that even if the opportunities to do so were few and far between, she loved being able to catch up with old friends. As for Port, she summed up their new dynamic in terms most would understand. "It's ... [like] friends that you went to college with. Like, good friends that you had really special experiences with, that you always have love for, but you don't always keep in touch with," she explained. 
It's worth noting that it's been a busy few years for both Conrad and Port. In April 2022, Conrad revealed via Instagram that she was finally ready to release the perfume she'd been "working on for years." Port, meanwhile, is in the process of renovating her office, and documenting the experience via a YouTube series. So, we totally get regular hangouts not being a thing. 
There's also never been any drama between the two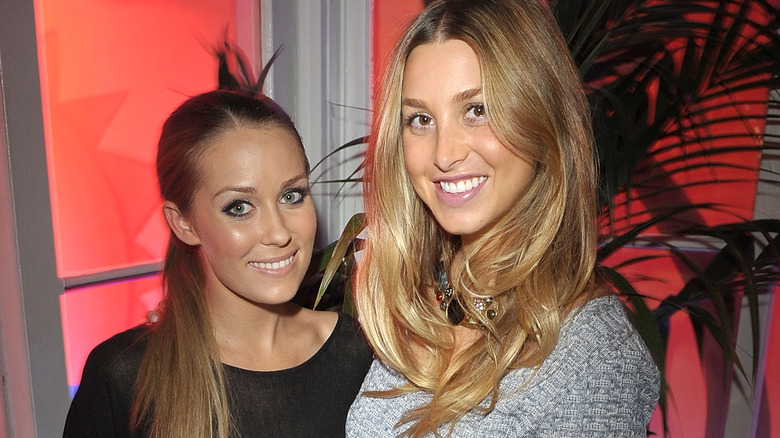 Jason Merritt/term/Getty Images
Whitney Port and Lauren Conrad may be on the same page as to the reason they spend less time together these days, but that's not to say the former has never questioned if there was another reason for it. In fact, in her episode with Conrad, the "With Whit" podcast host joked that there was one time she thought Conrad might have had a problem with her. 
"I had a friend that I had a falling out with that you, then, became best friends with ... For all this time, I've been telling myself this story that because of that falling out with this friend, that that tinted how you felt about me," Port said. However, Conrad was quick to put her at ease. "When you said this, I was like, 'I actually have no idea what you're talking about,'" she laughed. 
It's worth mentioning that Port isn't the only person Conrad has denied having drama with In fact, in the season finale of "Back to the Beach with Kristin and Stephen," she and Kristin Cavallari revealed that much of their beef on the show was manufactured by MTV. "I mean, we had an issue with each other, but it had been squashed," Conrad laughed. So, who knows? Maybe one day soon, we'll see a reunion of all three "The Hills" stars. Well, if they can fit it into their schedules, that is!