Mauricio Umansky's Feud With His Brother-In-Law Rick Hilton Explained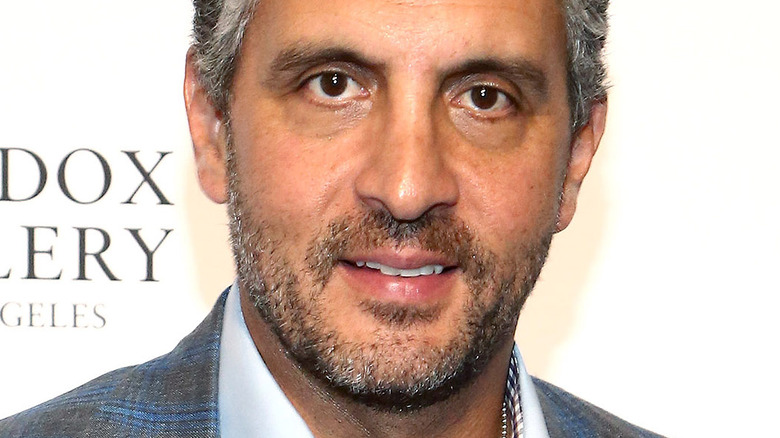 Tommaso Boddi/Getty Images
It's no secret that Kyle Richards and Kathy Hilton have had their fair share of ups and downs over the years. However, a few years ago, it was their husbands who were embroiled in a highly publicized feud. 
As longtime fans of "Real Housewives of Beverly Hills" are no doubt aware, Kyle's relationships with her sisters haven't always been smooth sailing. Back when Kim Richards was still a diamond holder herself, the two engaged in many a spat — from the infamous limo fight to tearful confrontations in Palm Springs. And, while Kathy only joined the show as a "friend of" in Season 11, Kyle often spoke about their fractured bond prior to that. Who can forget Kyle telling Lisa Vanderpump that she had been uninvited from her niece, Nicky Hilton's, wedding to James Rothschild? Or, the emotional moment in the Season 8 reunion, when Kyle revealed that her relationship with her eldest sibling was "not great?" Kyle explained that their falling out was due, in part, to her producing a TV show loosely based on their mother's life, "American Woman." That said, she also shared that there had already been simmering tensions between her husband, Mauricio Umansky, and Kathy's, Rick Hilton. 
So, just what went down between Rick and Umansky — and where do they stand today?
Mauricio left Rick's brokerage, and it didn't go down well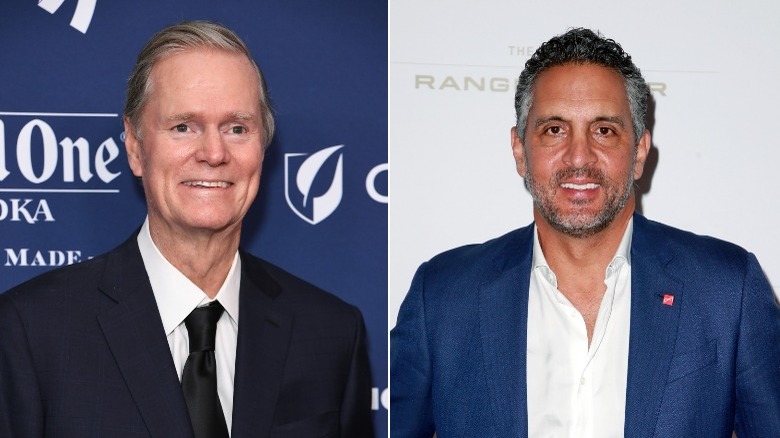 JC Olivera & Joe Scarnici/Getty
These days, it's near impossible to separate Mauricio Umansky from The Agency. After all, the brokerage is the center of its very own reality show, "Buying Beverly Hills." However, prior to founding The Agency, Umansky had been an agent with his brother-in-law's firm, Hilton & Hyland — and that's where things took an awkward turn. 
Umansky has previously told Worth that the reason he left Hilton & Hyland was because he wanted to "change the experience of buying and selling real estate." However, according to E! News, that wasn't the only reason. According to a source who spoke with the outlet, Umansky became increasingly frustrated when, despite bringing in a ton of business, "Rick [Hilton] and his team wouldn't make [him] a partner." On the flip side, another source told the outlet that Hilton wouldn't make him partner was because he'd developed trust issues. Reason being? He learned of Umansky's plans to start a venture of his own — by way of an email, no less. Yikes. 
Despite all of that taking place, the source claimed that the brothers-in-law ultimately "came to a gentleman's agreement that they would not go after each other's agents." That said, according to the source, Umansky then reneged on that deal. That didn't go over well with Hilton — or his wife and kids, for that matter — and Umansky soon found himself on the outs with the family.
... but they managed to patch things up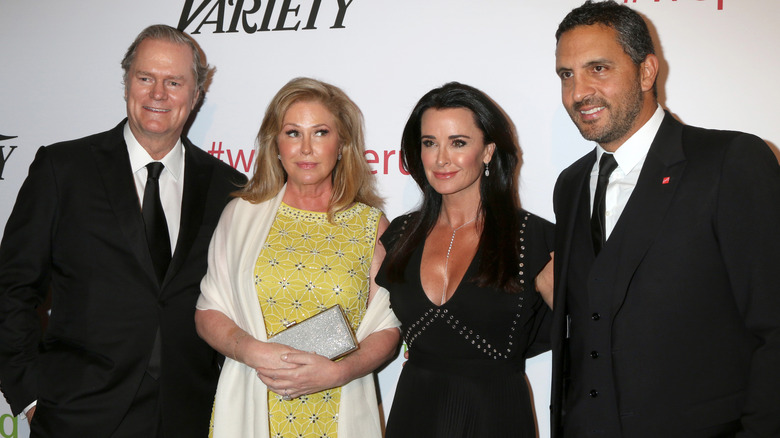 Kathy Hutchins/Shutterstock
In the immediate aftermath of Mauricio Umansky's exit from Hilton & Hyland, the real estate mogul was effectively banned from any and every Hilton event. In fact, E! News reported that even after Kyle Richards was re-invited to Nicky Hilton's nuptials at Kensington Palace, Umansky was never re-added to that guest list. However, as Umansky himself told Inman, "Time heals everything." And, at least at the time of the 2019 interview, his rift with Rick Hilton seemed to have come to an end. 
"We were definitely in a fight for a while. And it was real. But the families have made up and it was fantastic. We've been solidly good for over a year," he told the outlet. As for what tipped the scales, Umansky explained that it was thanks to seeing one another for various holidays — so clearly, at some point, someone decided he was guest list friendly once again. Either way, he quipped, "Thank God." 
It's worth noting that since the Inman interview, Kyle developed fresh bout of drama with Kathy Hilton. Umansky has, understandably, sided with his wife, telling Us Weekly, "I think Kyle's a hundred percent in the right here without question." As for what that will mean for the Richards-Umansky and Hilton families, we'll just have to stay tuned.