What Amber Riley Has Been Up To Since Glee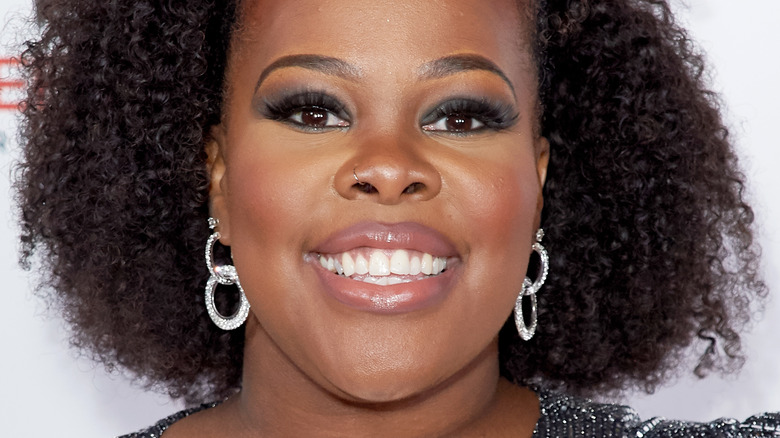 Unique Nicole/Getty Images
Though Fox's hit show "Glee" had great music and comedic moments for views, a lot of bad things seem to follow the cast of "Glee." But not Amber Riley. The actor played a key role — and a memorable one — in the series as Mercedes Jones. Mercedes knew what she was worth and what she was due, and was as ambitious as she needed to be without it taking over her life. With Riley's powerhouse vocals, her character often went toe-to-toe with Lea Michele's Rachel Berry when it came to solos or main parts in show choir competitions.
While "Glee" was such a massive success, all good things must come to an end. The show officially wrapped in 2015. But since the show ended, Riley has made sure to take projects that continue to show her acting prowess as well as her singing chops, including a recent win in a big TV competition! With her work, Riley's certainly continued to prove why she's a force to be reckoned with. 
Amber Riley has appeared in several other TV shows and musicals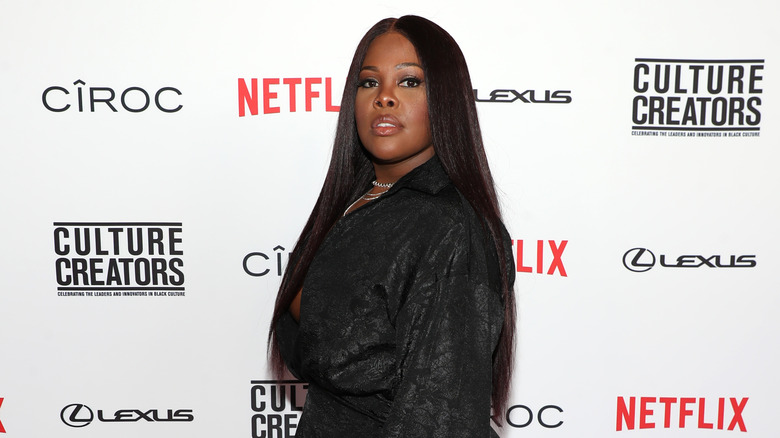 Jerritt Clark/Getty Images
While "Glee" is still the role she is most known for, Amber Riley has made her mark on other projects. She's had memorable roles here and there over the years including an appearance on The CW's "Crazy Ex-Girlfriend" and four episodes of "A Black Lady Sketch Show" on HBO (via IMDb).
The actress also was a part of two big TV musicals. As Playbill reported, Riley played the role of Addaperle in NBC's "The Wiz Live!" in 2015 alongside Queen Latifah, Uzo Aduba, and Elijah Kelley. In 2019, Riley was in ABC's "The Little Mermaid Live!" She took on the role of emcee for the show and presented the Daughters of Triton for a special performance. The role allowed her to share the stage with Queen Latifah again, who took on the role of Ursula, along with Auli'i Cravalho and Shaggy (via Variety).
One of the biggest roles Riley took on post-"Glee" was as Effie White in "Dreamgirls" in London's West End from 2016 to 2017. She famously performed Effie's showstopping song, "And I'm Telling You I'm Not Going" on "Glee," so doing it for a live audience just made sense. Per Entertainment Weekly, the singer went on to perform the number at the 2017 Olivier Awards, where she won best actress in a musical. The performance brought her much praise from Lin-Manuel Miranda and the actress who originated the role, Jennifer Holliday. Not forgetting her singing roots, Riley also released her first EP titled "RILEY" in late 2020 (via The Miami Hurricane).
Amber Riley won two major competition shows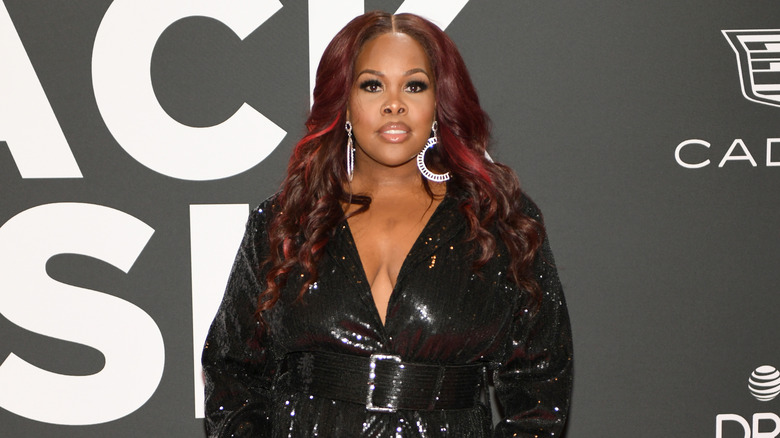 Derek White/Getty Images
Riley went on to compete in and win two major TV competition shows. The first was Season 17 of "Dancing with the Stars," where she was paired with Derek Hough. The actress took home the treasured Mirrorball Trophy and still credits that show for boosting her confidence. "After I did it, I felt invincible, like I can do anything. It was a fun season, and I had a great time. I was actually very sad when it was over," Riley admitted to PopSugar.
The second was her 2022 win on Season 8 of "The Masked Singer," where she disguised herself as the Harp. Her beautiful costume may have hidden her face, but fans of the star noticed her voice right away, including judge Nicole Scherzinger. "I really did try to cover up my voice by singing heavier and lower," Riley shared with Variety. "It's kind of flattering that your voice can be recognizable because it makes you feel like an original."
With all of the work Riley has done on stage and screen since she departed "Glee," it makes sense that she definitely doesn't want to be called "Mercedes." In fact, Riley tweeted in January 2022 that she "despises" it. "Put some respect on my name," Riley tweeted. "Call me AMBER or RILEY. It's wild that I even have to say that." While still respecting where she got her start, Riley continues to show that she is way more than her early career.