What Wesley Snipes' Time In Prison Was Really Like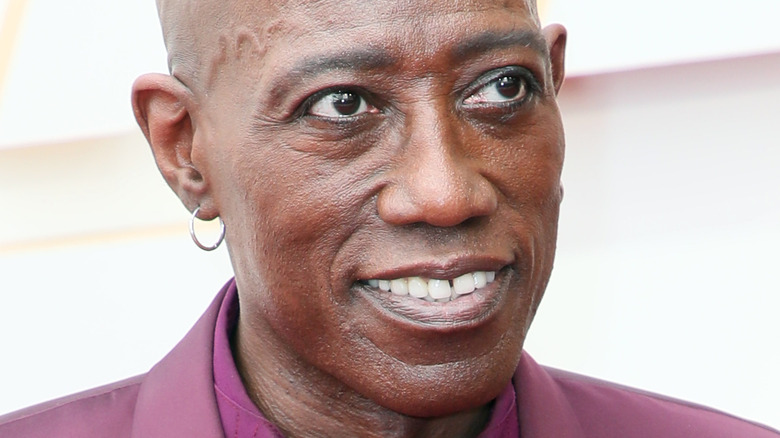 David Livingston/Getty Images
Many were shocked back in 2010 when Wesley Snipes began his three-year prison sentence for tax evasion ... but what do we know about his time in jail?
As a refresher, in April 2008, The New York Times reported that Snipes had been sentenced to three years behind bars for failing to pay millions of dollars in taxes. Though the actor attempted to pay up $5 million as a deposit, the court wouldn't allow it — and the judge wasn't swayed by character references from famous faces either. Two of Snipes' longtime friends, Woody Harrelson and Denzel Washington, wrote to the judge regarding Snipes' moral uprightness. with the latter pointing out that the cornerstones of Snipes' life were "honesty, truth and courage" (via The Smoking Gun). Unfortunately for the actor, the court was unwilling to look past the staggering amount he owed the government. In 2010, CNN confirmed that he'd surrendered himself to a Pennsylvania correctional facility — and though he was released a few months early he served the remainder of his sentence under house arrest (via AP News). 
Since late 2013, Snipes has been a free man. However, we can't help but wonder: What were his years in jail really like — and what does he have to say about the experience today?
For Wesley Snipes, jail was a time to reflect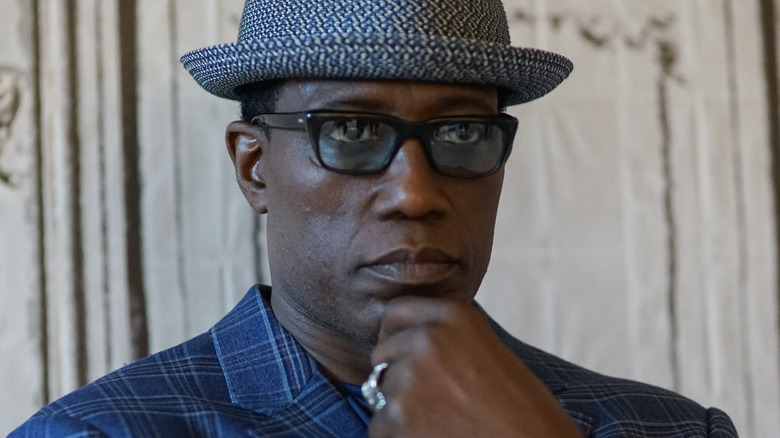 Rommel Demano/Getty Images
Let's get one thing straight: Wesley Snipes is hesitant to refer to his time behind bars as prison. Far from it, in 2020, he told The Guardian that the minimum security nature of the McKean Federal Correctional Institution made it more like "camp." 
In light of that, it's no surprise that when he spoke with the outlet of his time in incarceration, the "Blade" actor painted a not-so-terrible picture. In fact, he explained that if anything, the entire experience was a major eye-opener for him. "The biggest thing I got from it was learning the value of my time and how we often squander it ... I understand that very clearly now, having been away from my family and loved ones for two and a half years," he shared. "I came out a clearer person." And, in 2021, Snipes doubled down on that perspective in an interview with Entertainment Weekly. 
That said, don't expect Snipes to be too forthcoming about further details on his experience inside. Au contraire, in the same interview with EW, he shared that he was tired of talking about it and was more committed to thinking about the present and the future. "We're moving forward. We don't even think about that stuff anymore. The only ones who bring it up are journalists and people ... what do they call them, trolls?" he quipped. 
If anything, jail reinvigorated Wesley Snipes' career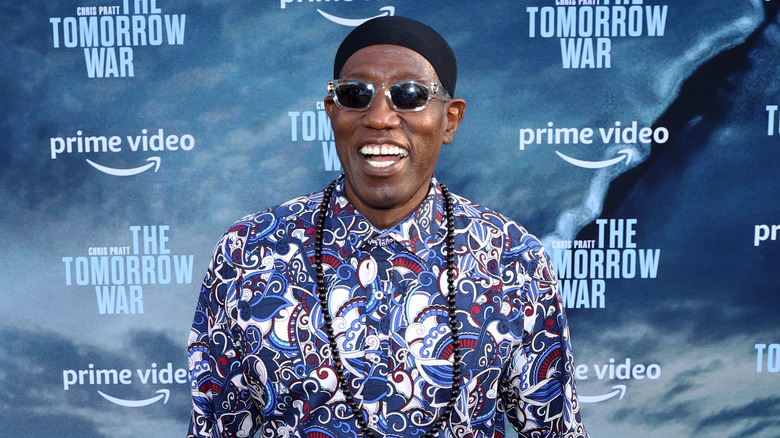 Matt Winkelmeyer/Getty Images
From trolls to fellow celebs and Hollywood executives, Wesley Snipes is well aware that there are high-placed people who cannot stand him and that his conviction could easily have had an impact on his career. However, he knows that when it comes to his work, his fans have never waivered in their support for him. As he told The Guardian, "As far as the streets were concerned, it didn't change their appreciation for my work and my artistry one bit." 
Snipes also shared that if anything, his time in — ahem, camp — has reinvigorated his career in some ways. "I've got a stack that stands probably six feet of scripts that have to do with some kind of prison theme ... I said, 'What do they think, that I'm an expert on this?'" he joked to Entertainment Weekly. Luckily for Snipes, though, his newfound opportunities haven't all been prison-related. In fact, as he shared in an interview with Andscape, he's had way more opportunities in comedy of late — and he couldn't be happier. "[Comedy] is kind of what I cut my teeth on and just never had a lot of opportunities to do, during all of the action and some of the drama work — but I actually enjoy it the most," he shared. 
Talk about a reinvention. It's only onward and upward for Wesley Snipes!