Why Madonna And Her Brother Didn't Always Get Along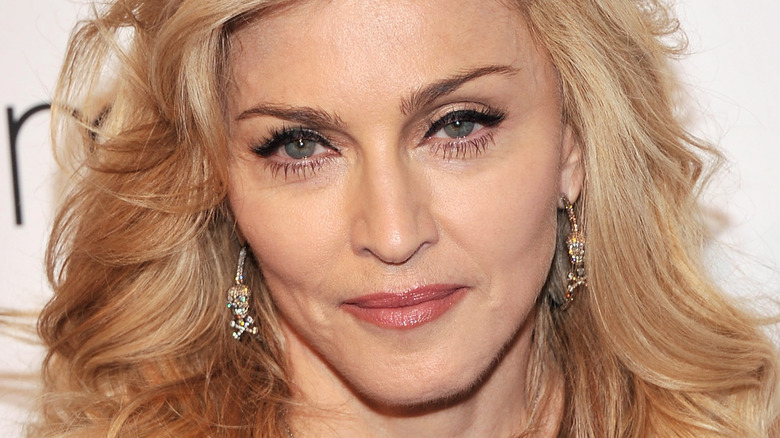 Stephen Lovekin/Getty Images
Madonna remains among the biggest music icons of the past four decades. While she has garnered much attention and critical acclaim for her cultural dominance and musical versatility over the years, that's not to say that her many fans are not also intensely interested in her more private side. Notably, the Queen of Pop has experienced her fair share of controversies in her personal life largely revolving around her two husbands (and two divorces), many relationships, and six children.
What many fans of Madonna might not know, though, is that the Michigan-born star is actually one of six children herself. Although none of her five siblings have amassed anywhere near the fame she has experienced, perhaps the most recognizable of them is her younger brother, interior designer Christopher Ciccone, whom she also employed as a backup dancer early in her career. However, they did not always get along, and in 2008, Ciccone opened up about their extensive sibling rivalry in a bestselling tell-all memoir, which only served to exacerbate the relationship. 
Christopher Ciccone wrote scathing criticism of Madonna in his memoir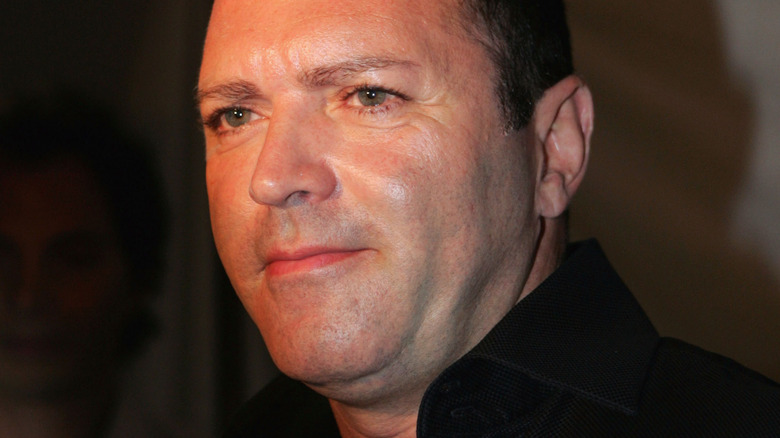 Ralph Notaro/Getty Images
In his 2008 bestselling memoir, "Life with My Sister Madonna," Christopher Ciccone opened up about what it was like growing up with the pop star and how their relationship had deteriorated by the 2000s. Per the Denver Post, Ciccone made a number of insulting statements about his sister in said memoir, including tarnishing her many talents. When it comes to her acting, for instance, he wrote, "She has no idea whatsoever how bad she is." And when it comes to her live performances, he added, "Her moves are, indeed, terrific. Her voice, however, is another matter." 
According to an interview with The Guardian, their relationship began to deteriorate around 2001, when Madonna refused to appoint Ciccone as director of her Drowned World tour and instead appointed choreographer Jamie King. "From the moment I found out that I wasn't doing Drowned World, to her and Guy's wedding, everything became a bit of a blur," Ciccone said. "A dark, fairly negative period of time for me." 
Madonna herself had no idea about the memoir's existence until well into its making, only finding out when Ciccone reached out to their father looking for old pictures, per Fox News. Madonna tried to contact him about it, but he refused to talk to her, even saying that, "I will admit to a guilty pleasure in watching her squirm" (via Today). 
Madonna and Christopher Ciccone ended their quarrel for the family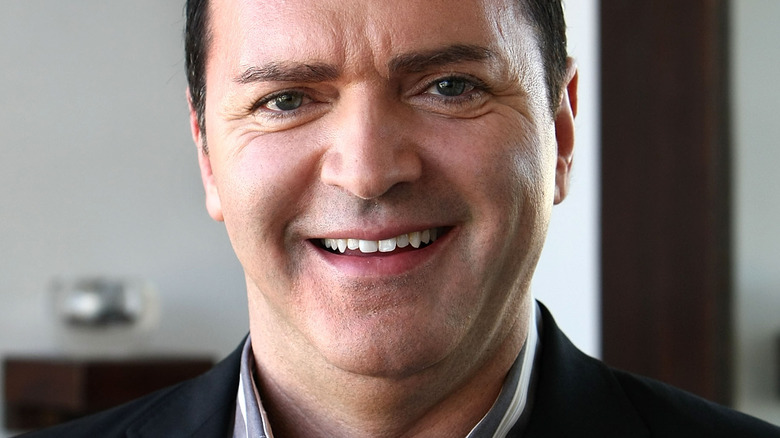 Alberto E. Rodriguez/Getty Images
Of course, Christopher Ciccone's harsh tell-all did not help to mend their relationship. According to a statement from her rep, Liz Rosenberg, Madonna did not read the book, but nonetheless, found it "very upsetting." Rosenberg added that she doubted there would be any reconciliation between the two siblings at that time. "I would have to assume she has come to terms with the fact that they do not have a close and loving relationship," she said. "And with the book coming out, I assume that will remove the chances of that ever happening."
Indeed Ciccone continued his crusade against his sister well into the next decade. In 2017, he told Page Six he could have been even more harsh. "I could have written that book, the book about how horrifying she is or can be, but I didn't write that book. I was just looking for a little recognition for the work I've done for 20 years with her, that it wasn't one person," he said.
By 2019, however, they had ended their feud, apparently for the good of their aging father. "Madonna has been great!" Ciccone told Radar Online of her relationship with their father. "She regularly speaks to our dad while some of our siblings work at the winery. We are all united." He added they are "at peace now," and had even "just spoke[n] last week."