Cameron Diaz Says She's 'Actually Retired' From Acting After All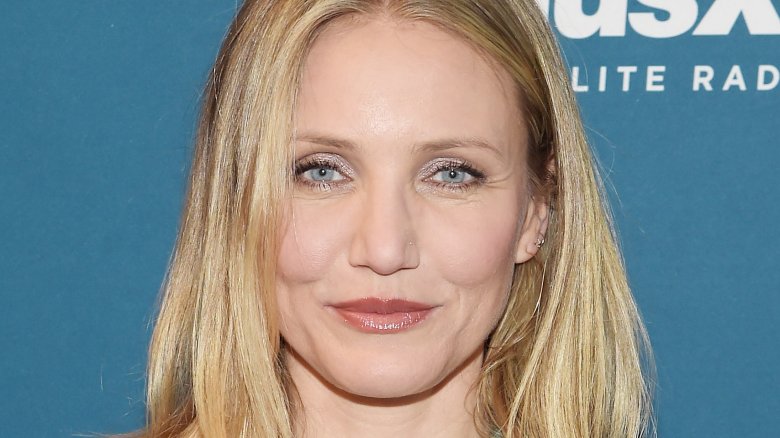 Getty Images
It sounds like Cameron Diaz is retired after all.
On Thursday, March 29, 2018, the actress broke her silence on those retirement rumors during an Entertainment Weekly interview with her Sweetest Thing co-stars, Selma Blair and Christina Applegate.
When asked if they had reunited like this since making their 2002 movie, the trio admitted that they hadn't. "G*ddamn it, why not?" Diaz asked her former co-stars, to which Applegate replied, "I don't know. You guys tell me. I see Selma." Meanwhile, Blair added, "Our kids are friends. Cameron?"
"Maybe I should, you know, I mean, I'm down," Diaz, who last appeared in the 2014 remake of Annie, said. "I'm literally doing nothing."
Applegate replied, "I'm literally doing nothing, too! I'm semi-retired, I haven't worked for years. I'm a mom, that's what we do. So I'm around, man."
"That's so awesome," the There's Something About Mary star said, adding, "I'm totally down. I'm semi-retired, too, and I am actually retired, so I would love to see you ladies."
As Nicki Swift previously reported, earlier this month, Blair revealed in an interview with Metro News that Diaz, who married Good Charlotte's Benji Madden in 2015, had retired from acting. "I had lunch with Cameron the other day, we were reminiscing about the film," she said. "I would have liked to do a sequel but Cameron's retired from acting, she's like, 'I'm done.'"
Blair added, "I mean, she doesn't need to make any more films, she has a pretty great life, I don't know what it would take to bring her back. She's happy."
However, once the story blew up, the Legally Blonde star took to Twitter to backpedal on her statements. "BREAKING NEWS. Guys please, I was making a joke in an interview. CAMERON DIAZ is NOT retiring from ANYTHING," she clarified, jokingly adding, "And for more breaking news: I am NOW retiring from being Cameron Diaz's spokesperson."