Are Jessica Biel And Justin Timberlake Thinking About Expanding Their Family?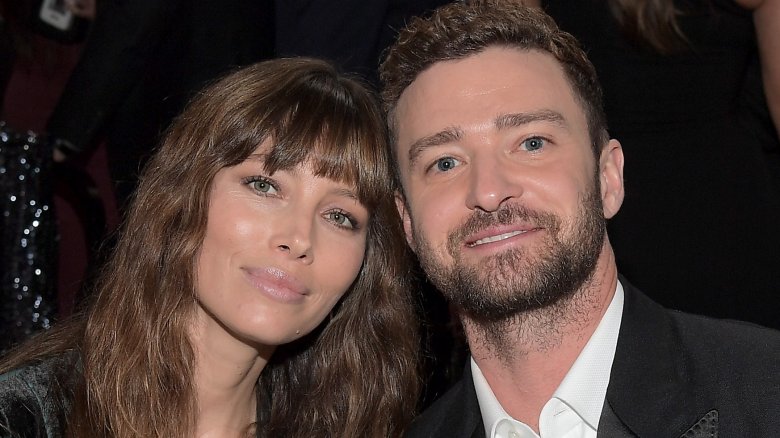 Getty Images
Jessica Biel is opening up about parenthood.
While speaking with Entertainment Tonight at the American Express Live Life event in New York City on Monday, April 9, 2018, the Sinner star dished on whether she and husband Justin Timberlake, who share 3-year-old son Silas, plan on having more children.
"Did he say that? Oh, that's interesting," Biel quipped when asked about the "Man of the Woods" singer recently admitting, "I want to have as many [kids] as we can."
"You know, kids are amazing. They are really hard, but they are really amazing," the former 7th Heaven actress continued. "I think it would be amazing to have a bigger family. I don't know if that is in the cards for us, we will see. But I am feeling him. I don't know what that means exactly, but I like his dedication!" 
As for the secret to the cute couple's successful marriage, Biel revealed that she and her musical beau, who celebrated their fifth wedding anniversary last October, always make sure to have one another's back.
"It's so easy to get out of touch with your partner, especially if you're over here in one part of the world, and they're over there in another part of the world," she explained. "Very easily you can become strangers. So having his back and he having my back in every moment of our lives, even if it's the decision of what's for breakfast, you feel safe and you feel like you're not alone in the world. So it's very important for us."
It turns out this mutual support translates into their parenting styles, as well. "[Becoming parents] changed everything, because we're both in awe of each other," Biel said. "In many moments, I will do something and feel it's a bit of a mom fail, and kind of look over at him. There's no judgment there, so it's a safe place that we've created for ourselves and our partnership." 
Biel, 36, and Timberlake, 37, married in 2012 after five years of dating, and welcomed their son in April 2015.