Justin Timberlake, Jessica Biel Celebrate Five-Year Anniversary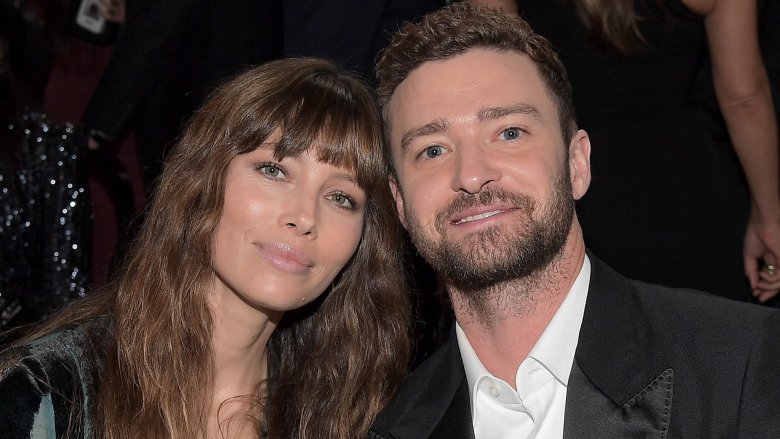 Getty Images
Justin Timberlake and Jessica Biel are happy and in love.
Each took to Instagram late Thursday, Oct. 19, 2017, to pay tribute to the other in celebration of their fifth wedding anniversary.
Timberlake, 36, first shared a series of throwback videos featuring him and other musicians crooning Leon Russell's classic tune "A Song For You" in a recording studio. "#TBT to a late night freestyle session on a break in the studio — YES I've been back in the studio cooking! But, today is even more special for me because five years ago, on this day, I became the luckiest man in the world when I exchanged vows with my best friend," the "Mirrors" singer wrote in the sweet caption. 
"This song was our first dance," he continued, explaining the 1970 hit's significance to their marriage. "To my beautiful @jessicabiel: You have taught me so much about what a true love means. I can't put into words that these last five years have meant to me, so... 'Listen to the melody 'cause my love is in there hiding...' #Happy5thAnniversaryWifey #ASongForYou."
For her part, Biel reshared her husband's romantic slideshow, writing, "My tender heart is yours, now until forever" in the caption. The Sinner star later posted an adorable clip of the two having fun with Snapchat filters. "How lucky am I?" the former 7th Heaven actress wrote in the caption of the silly video. "Even if he's initially skeptical, he always gets extra for me. #5."
As Nicki Swift previously reported, Biel recently revealed the secret to their successful marriage. "We have similar values; we believe in loyalty, honesty. We like to have fun. We like a lot of the same things," the 35-year-old said. "Also, in the business, we're all very career-oriented, and you have to be a little selfish. I understand that about my peers — about being focused and driven — and if you can find that and someone who shares the same values as you, it's like: Score!"
Biel and Timberlake began dating in 2007, before marrying in 2012 in Fasano, Italy. The cute pair share a son, Silas Randall, who was born in April 2015.