Jessica Biel Says She Felt Like She 'Failed' Her Son Following Emergency C-Section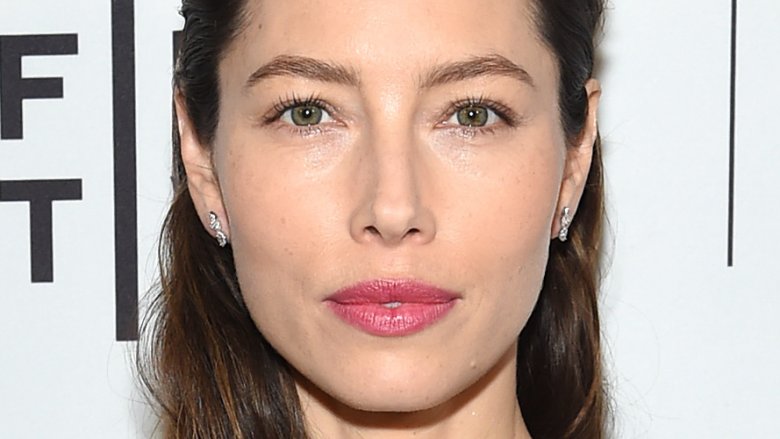 Getty Images
Jessica Biel is opening up about motherhood.
While speaking with Entertainment Tonight at the American Express Live Life event in New York City on Monday, April 9, 2018, the Sinner star revealed how she felt like a failure after her natural birth plans fell through to an emergency C-section when she and husband Justin Timberlake welcomed their 3-year-old son, Silas.
"That was a very transformative experience, because I had such a plan," Biel told the publication. "I thought, this was going to happen and this is the way it shall be, and everything happened the opposite way and it was a great lesson in knowing in the future, 'OK, you know things in life you plan and you have to be flexible,' especially being a parent and having to go, 'OK, we're changing the plan, we're not going there, we're having a meltdown,' or, 'We're having a good day, let's go get in the car or jump in a plane,' like, you have to be flexible, and I had a very hard mindset of what I wanted to happen."
The former 7th Heaven actress continued, "And I'm just in awe of women who have a natural birth, and if I have the opportunity to try it again or do it again, it will be amazing. And, if not, I don't have that feeling anymore. I don't have that intense drive that it will make me more of a woman or more of a mother or I failed because I felt as if I failed him, because my body didn't work the way it was supposed to work."
Biel went on to say that she hoped sharing her story would help bring comfort to other mothers facing similar experiences. "I think it's important to talk about these things because there is so much shame and guilt wrapped around motherhood and birth and what it means and how it happens and how you do it and what your choices are," she explained. "It's important to just say, 'Well, this is what happened, and you know what? I'm here and he's here and that's what we needed to make happen.'"
As Nicki Swift previously reported, Biel, 36, and Timberlake, 37, recently opened up about how they transitioned into parenthood with the help of celebrity nanny Connie Simpson after their son's difficult birth in April 2015. The married pair, who are thinking about expanding their family, tied the knot in 2012 after five years of dating.