Lisa Rinna's Daughter Delilah Hamlin Gets Honest About Her Chronic Illness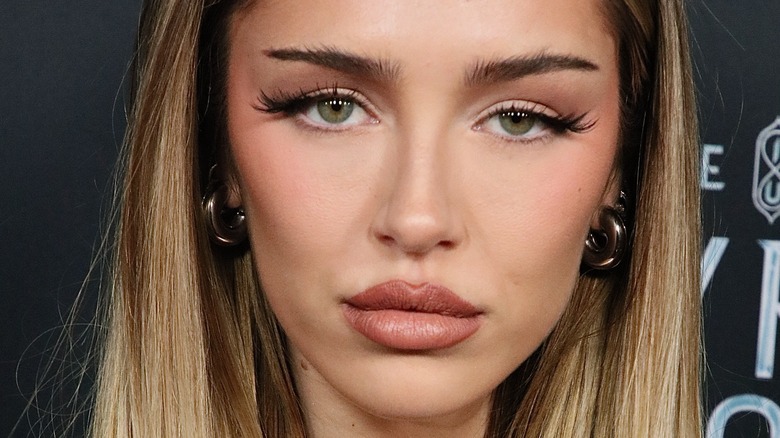 Robin L Marshall/Getty Images
With famous parents like Harry Hamlin and Lisa Rinna, it comes as no surprise that their kids have grown up in the spotlight while also making a name for themselves. Harry and Rinna share two daughters, models Amelia Hamlin and Delilah Hamlin, and both of them are pretty famous in their own right. Amelia made plenty of headlines for her romance with Scott Disick, which eventually ended in splitsville. On the other hand, Delilah has made a few appearances on "The Real Housewives of Beverly Hills," and she boasts an Instagram following of nearly 2 million.
With fame, Delilah has shared some rough spots in her life with fans, including some of the ups and downs that she has faced with her health. According to the Daily Mail, the Instagram star spoke about what she believed was her body's response to her reaction to the COVID-19 vaccine in a lengthy Instagram video. "I didn't realize that the vaccine would cause an autoimmune response in my body that basically flared up and triggered certain autoimmune diseases that I didn't know I had," she told viewers. Delilah also revealed that she ended up in the hospital after a doctor "overprescribed" her Xanax. In the same clip, Delilah said that doctors also diagnosed her with encephalitis, which meant she could not drink alcohol or travel via plane.
Now, the model has taken to Instagram again to share a very vulnerable post on her health and how she's been coping with things.
Delilah Hamlin shares photo of IV as she gets real about autoimmune disease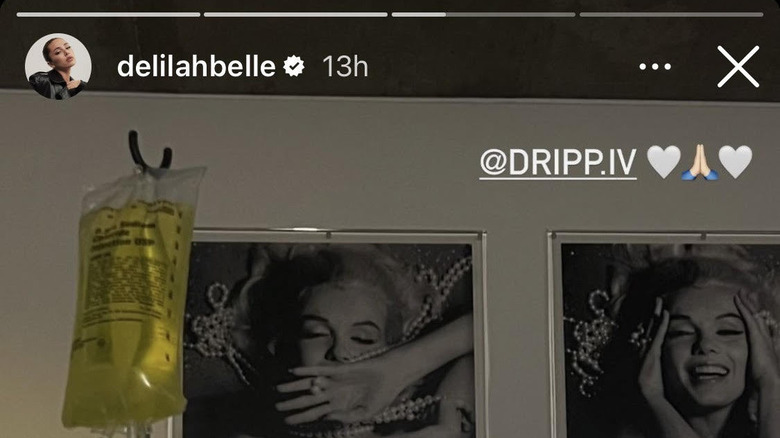 Instagram
Delilah Hamlin is opening up about a chronic illness that has taken a big toll on her over the past few months. According to Page Six, the model took to her Instagram stories on January 24 to share a photo of herself with an IV inserted in her arm. Another photo showed a picture of an IV bag with a yellowish fluid in it. To accompany the images, Delilah penned a lengthy caption that explained her health issues incredibly candidly. "I haven't really spoken on my health lately & if you're new here you're probably confused but for the past few years I've been struggling with autoimmune/chronic illness issues that I've been silently battling and overcoming," she began the post.
Delilah went on to reveal that she's had a tough time with things, both "mentally" and "physically" but didn't share much because she doesn't want to be known for the "sick role." She continued "I've faced a lot, overcome a lot, and I know that I'm going through this for a reason and that reason is to share what I've gone through and what I've learned with you." In addition, the model shared a quote about strength by Joel Osteen.
Last February, E! News reported that Delilah posted another candid update with fans on Instagram as she revealed a big milestone in her life. "Hi, I'm six months sober!" she wrote after a doctor overprescribed her Xanax.