Miranda Lambert Makes History, Delivers Heartfelt Acceptance Speech At 2018 ACM Awards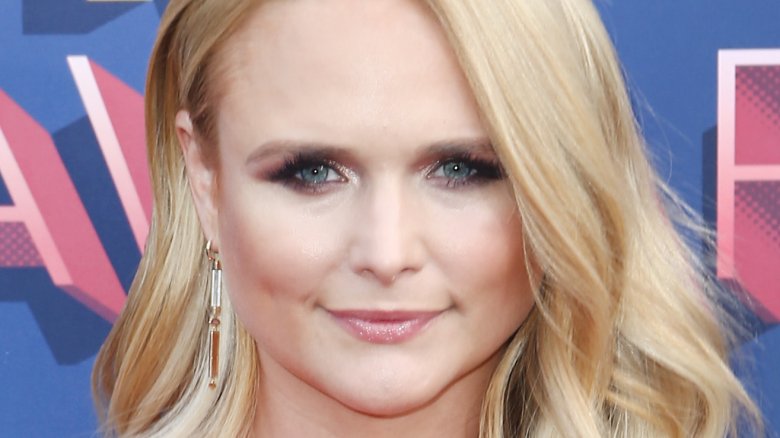 Getty Images
There's just no stopping Miranda Lambert.
On Sunday, April 15, 2018, the country music star made history at the 2018 Academy of Country Music Awards, where she took home the prize for Female Vocalist of the Year for the ninth year in a row — becoming the first artist to ever win a record of 32 awards.
"I cannot believe this. I really can't. Thank you so much," she said during her acceptance speech (via E! News). "I love country music. It is my entire life. I dedicate everything I have to it and for y'all to care so much about what I'm doing, I will never, ever take it for granted. Thank you so, so much. Praise Jesus, thank y'all."
Lambert also won Song of the Year for her emotional ballad, "Tin Man." During her speech, she told her fans, "Thank you guys so much for sharing my broken heart with me."
.@mirandalambert is taking home the award for Song of the Year for 'Tin Man.' Congratulations! #ACMawards ✨ pic.twitter.com/MjNKinUEU2

— ACM Awards (@ACMawards) April 16, 2018
The heartfelt moment came only weeks after reports regarding her split from ex-boyfriend Anderson East surfaced. As Nicki Swift previously reported, Lambert, 34, and East, 29, reportedly called it quits earlier this month after two years of dating. The two became a couple in December 2015, and had at one point inspired engagement rumors during their relationship.
Earlier this year, Lambert, who was previously married to Blake Shelton, fueled lingering rumors of their breakup when she hinted that she was newly single during a Knoxville, Tenn. concert in March.
"I make it my mission every single time I step on the stage that no matter what, no matter where I am, I want to make you feel everything you could possibly feel," Lambert told her audience at the time (via Knox News). "I want you to feel sad, mad, happy and nostalgic and really pissed sometimes. That's my favorite."
Before launching into a moving rendition of "Tin Man," she added, "And part of feelings is also heartbreak unfortunately, but fortunately for me, I can use it for my art or whatever. I like to write sad songs. I like to listen to sad songs, so I want to sing y'all one."