Nick Jonas And Priyanka Chopra Debut Their Daughter At An Important Family Event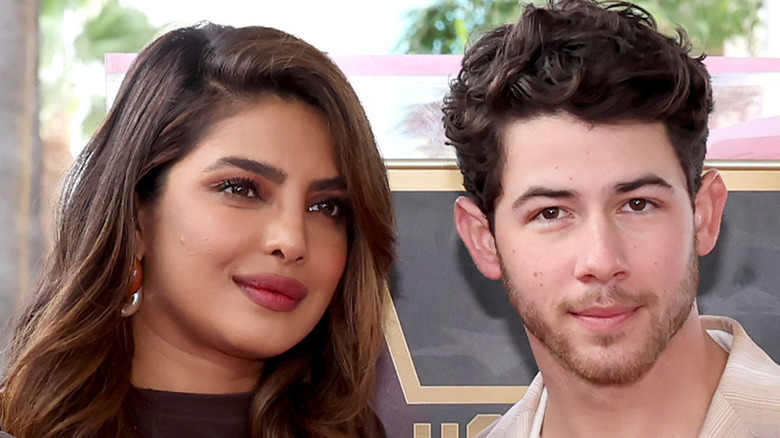 Amy Sussman/Getty Images
Nick Jonas and Priyanka Chopra's adorable daughter, Malti Marie, came to support her dad for an important career milestone, and it just so happened to be her first-ever public debut.
It was almost exactly a year ago when Jonas and Chopra announced that they had welcomed a daughter. On Instagram, they released a joint statement, saying how "overjoyed" they were to have their new bundle of joy via surrogate. "We respectfully ask for your privacy during this special time as we focus on our family. Thank you so much," the couple wrote at the time. Months later, they revealed that Malti had to spend over a hundred days in the NICU before going home and that the months leading up to her arriving at the Jonas household were "challenging."
It didn't come as a surprise, then, that the couple was incredibly protective of their daughter. They would rarely post her on social media, and in the few times that they did, they made sure to either censor her face or not show it at all. But now that Malti had turned a year old, Jonas and Chopra finally revealed her to the world during a special moment for their family. 
Malti Marie was in attendance at Nick Jonas' Walk of Fame star ceremony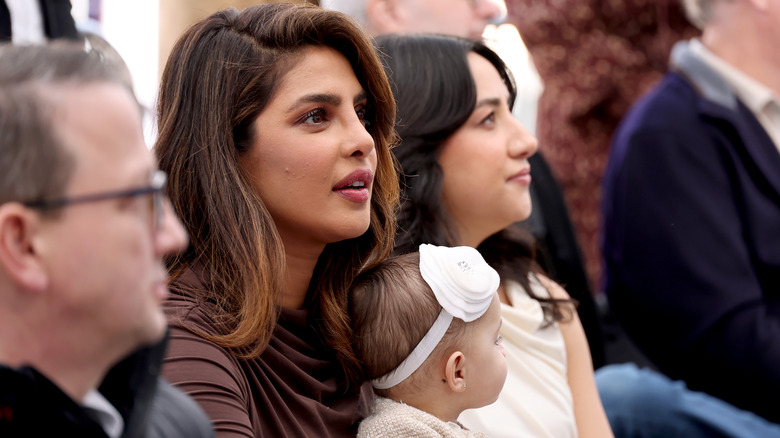 Amy Sussman/Getty Images
Nick Jonas and Priyanka Chopra made sure that Malti Marie would always be present at special milestones. That's probably why they allowed her to make her first public appearance at Jonas' Hollywood Walk of Fame induction with the Jonas brothers.
In his acceptance speech, the singer acknowledged both his wife and daughter, telling the audience how much he loved them. "To my beautiful wife, you are the calm in the crazy, the rock in the storm, and I love being married to you. It is the greatest gift. I love being a parent with you," he said. "So, Malti Marie ... hi, baby. I can't wait to come here with you in 15 years and embarrass you in front of your friends."
Jonas has always been open about his fatherhood experience, with the singer telling Variety in May 2022 that he developed a deeper sense of responsibility now that he has Malti to raise. "The weight of everything is much more intense," he shared. "I think it's now about trying to be as present as possible and as thoughtful as you can be for your family, but also for other people's journeys. I'm so grateful for [Malti] and the wonderful perspective of being a parent."