The Drama Behind The Scenes Of Teresa Giudice And Caroline Manzo's Super Bowl Ad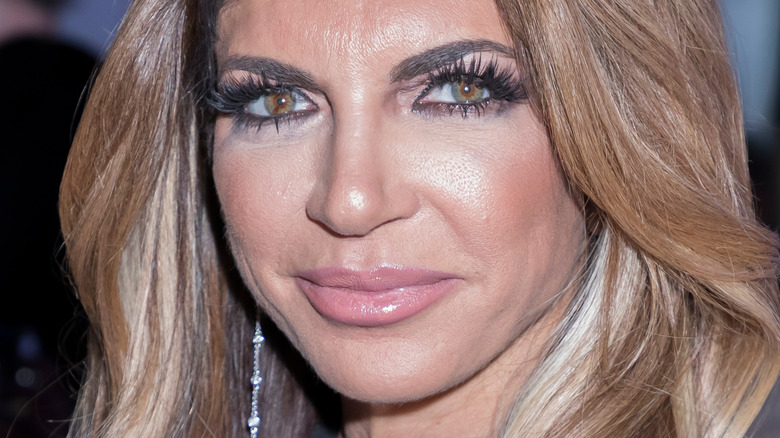 Sam Aronov/Shutterstock
Teresa said that she did the commercial for the money
Teresa Giudice and Caroline Manzo shocked the world when they came together for a Sabra hummus commercial that aired during the 2020 Super Bowl. In a play on the word "hummus," they were filmed sitting at a plated table with hummus and said together, "This is how we muss." Then they flipped the table together in true Bravo fashion.
After it aired, Giudice sat down with Andy Cohen and the other stars of "The Real Housewives of New Jersey" to talk about how the commercial even happened. "People were really surprised to see you together," Cohen said to Giudice. Giudice spoke about her initial reaction to the project. "I was like, 'Are you f***ing kidding me?' And then I figured it was a great opportunity, of course." Cohen joked that Giudice made Sabra "back up the dump truck of money." Giudice confirmed that she absolutely did it for the money.
"[Manzo] reached out to my lawyer, Jim," Giudice went on. "And Jim's like, 'Let's do a phone call with her.' And I'm like, 'I don't really want to f***ing talk to her, Jim.' I'm like, are you kidding me? So we got on the phone three-way and we started talking — and then we get into it." It ended up happening, of course, but Giudice went on to explain why the conversation got so heated in the first place.
Was Caroline Manzo the 'rat' who busted Teresa and Joe Giudice?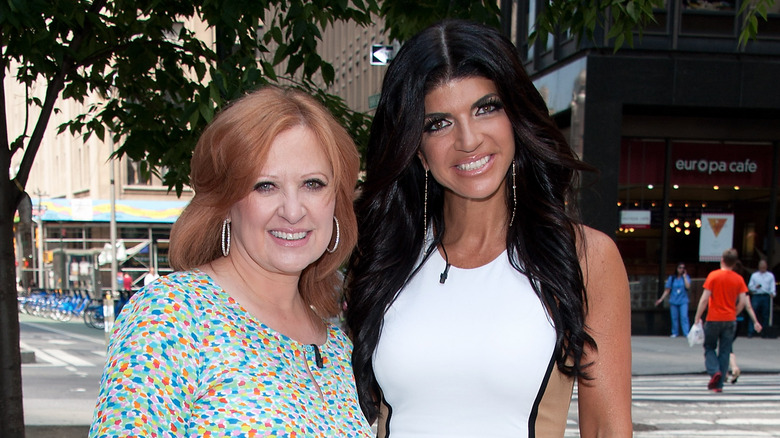 D Dipasupil/Getty Images
Teresa Giudice talked to Andy Cohen about what it was like working with Caroline Manzo on the Super Bowl commercial. In describing her phone call with Manzo, Teresa said, "This is what she said: 'When we see each other, we are going to sit down and talk' — and I'm like, 'Excuse me.' I said, 'We're not doing anything.'"
The long-standing feud between Teresa and Manzo began when the latter allegedly prompted the government to investigate the Giudice's financial situation, according to People, which led to prison time for both Teresa and her ex-husband, Joe Giudice.
Cohen reiterated this during his sit-down with Teresa. "This is coming off of you accusing her of calling the Feds on you," he said. Teresa said that she and Manzo didn't even talk about that on the phone. Teresa said instead, things got heated on their phone call when they talked about the most recent season. "I think you're a f***ing s***ty person," Teresa said, quoting herself. Cohen obviously wanted to keep talking about the deeper issue and asked Teresa, after filming a commercial with Manzo, if she was the "rat" who busted her and her ex-husband. Cohen and Teresa said that some of the things that Manzo said contributed to the extra attention brought on Teresa and her family.